2 Recent IPOs to Monitor
Let's take a look at two recent IPOs that have flown somewhat under the radar.
---
It sure looks like the IPO craze that hit us near the end of 2020 has continued into 2021, as several large companies have recently made their debuts on Wall Street since the calendar flipped over. Investors have continued to gobble up these stocks as soon as they hit the market, in hopes of reaping fast gains as everyone gobbles up the shiny new toys. Just take a look at AirBnB (NASDAQ:ABNB), C3.ai (NYSE:AI), and DoorDash (NYSE:DASH) which have risen 149%, 219%, and 83% respectively since they made their debuts. These sorts of surges in price have become almost expected with IPOs so it should come as no surprise when these events bring in a ton of both institutional and retail investor attention. Let's take a look at two recent IPOs that have flown somewhat under the radar.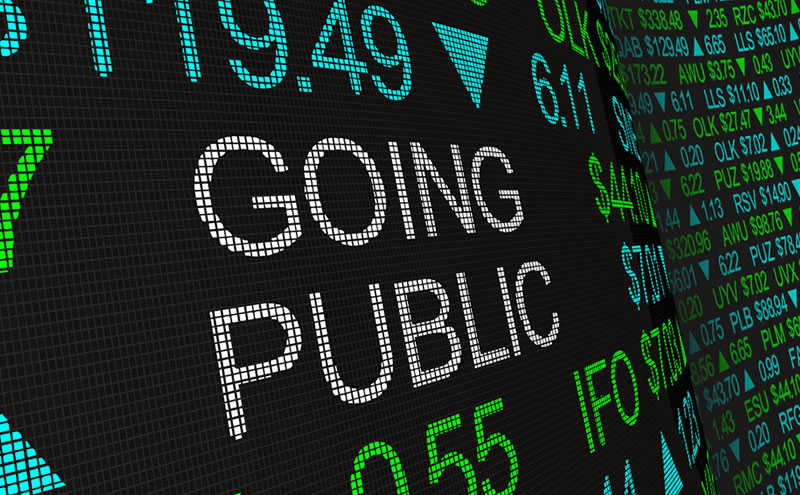 PetCo (NASDAQ:WOOF): PetCo is not a new company by any stretch, and this IPO is more of a return to the stock market than a debut. The San Diego-based company saw its stock spike by as much as 55% on its first day of trading, but it has tailed off since then. It is still up over 53% since its initial listing price of $18.00 per share, but the pet supply industry just does not have the same love that fintech or SaaS companies get on Wall Street. While PetCo is a stable business and is clearly trying to take advantage of the recent surge in pet ownership during the COVID-19 pandemic, it has quite a bit of competition from eCommerce giants Chewy (NYSE:CHWY) and of course Amazon (NASDAQ:AMZN). PetCo was also overshadowed on its first day of trading as many investors flocked to Poshmark (NASDAQ:POSH), an online marketplace for used luxury retail products. Both PetCo and Posh have seen a bit of a correction since, but are still up substantially for the year.
Affirm Holdings Inc. (NASDAQ:AFRM): The fintech space has a new player on Wall Street as digital lending company Affirm made its debut and saw its shares skyrocket by nearly 140% in its first week of trading. If you don't already know, Affirm is basically an online layaway service that allows its customers to pay back large purchases over a longer period of time. A prime example of this? Affirm's largest partner right now is home fitness giant Peloton (NASDAQ:PTON) which makes premium equipment like stationary bikes and ellipticals that are fully connected devices. The price tag also runs quite high as Peloton machines can run into the thousands of dollars. Affirm also has partnerships with huge eCommerce brands like WalMart (NYSE:WMT) or Amazon (NASDAQ:AMZN), as well as various high-end jewelry and designer brand sites. The best part? You can technically use Affirm anywhere, not just with its partnered sites, so the total addressable market for Affirm seems nearly unlimited at this point. Affirm is looking to fill a void in the fintech space that helps consumers feel like they can afford the products they truly desire.
---