3 Stocks For a Long Summer
Here are three stocks to buy now as the summer begins to heat up!
---
It Could be a Long Summer for Investors
With the stock markets continuing to fall lower with each passing week, I can see a lot of investors stepping away from investing this summer. An impending recession and rising inflation mean there just might not be a lot of extra funds to put into the market right now. So maybe we'll all be able to finally get out and enjoy the summer, just in time for global travel to start opening back up. It's been a long two and half years for everyone and there's more to life than investing! Here are three stocks to buy now as the summer begins to heat up!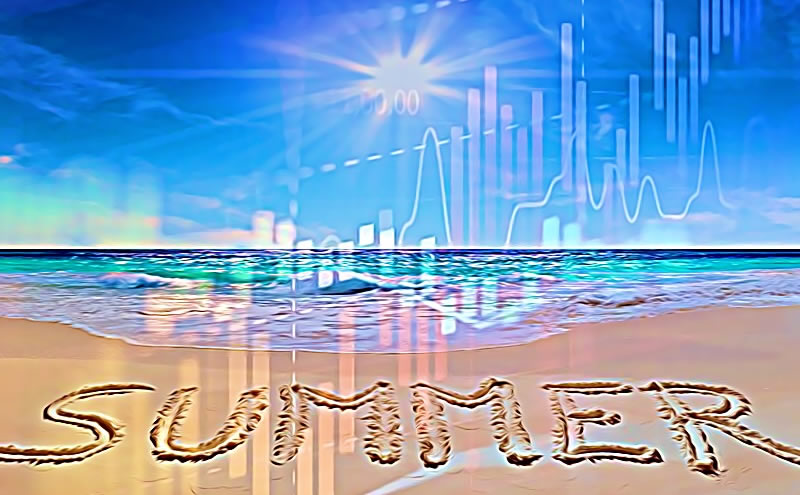 Airbnb (NASDAQ:ABNB)
Public sentiment is trending negatively for Airbnb, as headlines of hidden cameras and rising surcharges have cast a dark cloud over the company. Shares of the company are down by 42% so far this year, and are currently trading at the lowest levels since the company went public back in December of 2020. With travel opening back up, a lot will hinge on this summer quarter for the company. Airbnb will also need to accommodate for closing its business in China, even though the market has only accounted for about 1% of the company's revenue since 2016. Personally, I've always been a fan of Airbnb's business, and the stock is finally getting to levels where I would consider buying.
Nio (NYSE:NIO)
It's hard to think of another EV company that has more tailwinds for the rest of 2022 than Nio. First, the company just unveiled its ES7 luxury SUV model to positive reactions in China. Nio also has its Tesla (NASDAQ:TSLA) Model 3 competitor, the ET5 dropping in September of this year. Second, it seems like Nio's second production facility is up and ready and has already started pre-production of the aforementioned ET5 model. Finally, Nio is continuing to expand in Europe with an anticipated arrival in Germany by the end of the year. Nio is also working on building a third production facility to build a mass market sub-brand for which the company plans to manufacture its own battery packs. It's going to be a good second half for Nio investors!
Visa (NYSE:V)
Insert Mastercard if you like, it's really a play on investing in the payment services industry. With fintech stocks sinking like stones, investors have turned back to the blue-chip payment companies for more security. This is another investment that has to do with global travel. Cross–border payments are one of the most important segments for both companies, and with travel reopening, we can expect both Visa and Mastercard to benefit. I don't really have a preference here. Visa pays a slightly better dividend, although Mastercard trades at a slightly lower PE ratio. Take your pick as both stocks have stood up fairly well in the face of the ongoing market sell off. Definitely better than fintech stocks like PayPal (NASDAQ:PYPL) or Block (NYSE:SQ).