Why Apple's AR/VR headset Would Be A Success
We have heard rumors of a new Apple VR/AR headset for the metaverse.
---
According to recent reports, people who have been waiting for the metaverse are getting frustrated. The metaverse could be a virtual world where people interact, work, play, and do things like real life. However, to make the metaverse a success, we need successful AR and VR headsets that will transform the metaverse. That is why new VR and AR headsets news gets people excited. Many people believe this year is the unveiling and have placed their hopes on it. Anything from Apple is associated with success.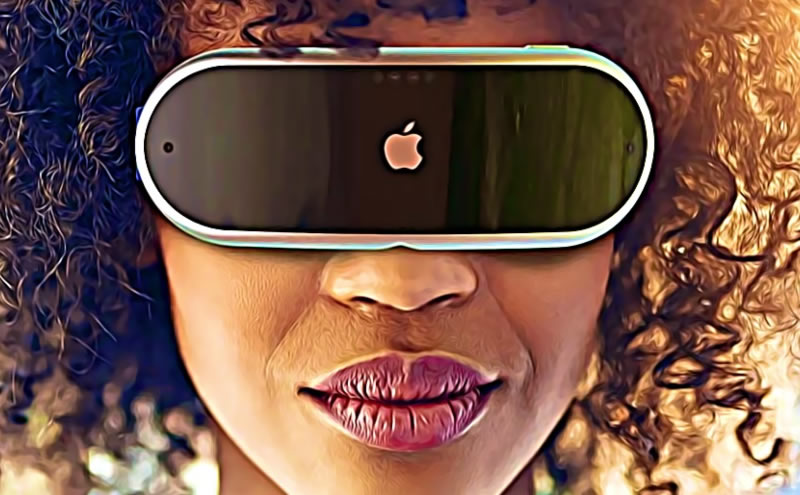 I decided to read a report on Apple's VR/AR headset to find out what it will offer and why there is so much hype. I believe that Apple's device would change how the metaverse runs and eventually make it happen.
Like the Occulus Quest 2, a metaverse headset from Meta Platforms (NASDAQ: FB), Apple's headset is an all-in-one headset. This makes using it very comfortable because you will not have cords tethering you to any device and can move freely. In addition, it would have 4k displays for each eye which makes for crisp visuals. Apple is also using its M2 chips to make the chipset. These features already make it a spectacular offering. Three exciting things that caught my attention are:
First, there would be less isolation
The ability of a headset wearer to interact with the environment is quite often non-existent or limited in present-day headsets. But Apple's headset will have a screen on the outside at the front to show the user's eyes and face. This might be weird, but it makes it possible for the user to interact with others. This will make people behave in regular ways while on the metaverse. It removes the sense of isolation between the user and others in the room.
You can express yourself in the metaverse
There will be 14 cameras both inside and outside the headset. The internal ones help the user read facial expressions and mouth movements.
Many people have had injuries while using VR headsets when they cannot see the outside world. Apple's headset prevents this. Another major issue with VR headsets is reading the avatars and what they say. With the internal cameras fitted on Apple's headset, the avatar could easily express the user's emotions to the metaverse world. However, self-expression and understandability are common problems with present-day avatars.
A world-class operating system
The operating system for the VR/AR headset would be called rOS or realityOS. This would act as the headset's interface. Most astonishingly, it would be a variant of the successful iOS. iOS has millions of users worldwide, which would translate to the headset.
Apple Needs To Be Successful In Its VR/AR Headset
Apple's headset needs to be a hit. First, for itself, because Apple's reputation is at stake. Apple is known for making hugely successful products and making this one successful would be a high point for the brand.
Also, it needs to be successful for the metaverse. Companies staking their future on the metaverse like Apple (NASDAQ: AAPL), Microsoft (NASDAQ: MSFT), and Meta Platforms (NASDAQ: FB) have invested billions in research. For example, Meta Platforms spent $10 billion on metaverse research in its Reality Lab in 2021. In addition, developers are waiting for Apple's success to start building apps for the headset, which would improve the ecosystem.
Finally, Apple needs an iPhone successor. It's been looking for one for years, allowing it to get a device that would dethrone the iPhone. The impact of a successful VR/AR headset would do justice to Apple's balance sheet. With estimated billions in revenue from the Metaverse, Apple stock may just keep hitting higher highs in both the near term and long term.