Why Apple Is Our Stock Pick For The Month
It's no news that the tech sector has been largely disappointing this year.
---
The S&P 500 tracks the largest U.S companies, including tech stocks, and is down 13% this year. The Nasdaq Composite Index, mainly made of tech stocks, is down 21% year-to-date. So we were not expecting stellar performance from Apple (NASDAQ: AAPL) when it reported its Q3 2022 earnings on Thursday. however, what we saw interested us and that's why we are making Apple our stock pick for this month.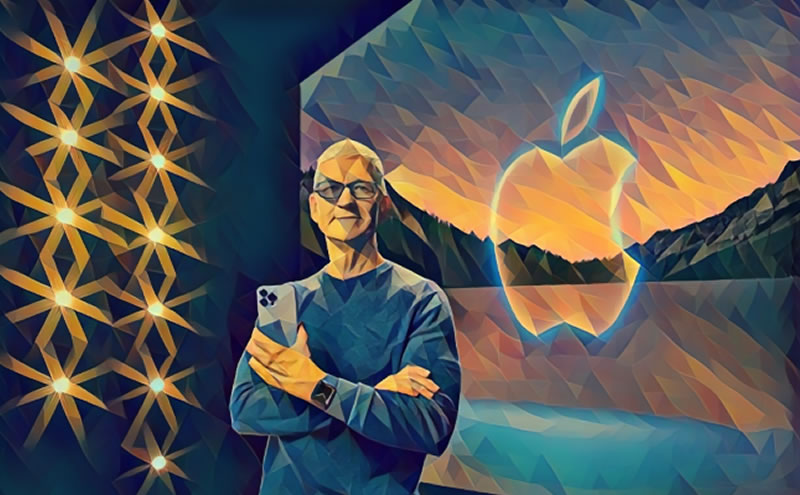 Since the pandemic, the tech industry has been facing severe supply chain constraints. Also, sales of laptops and mobile devices have been falling due to lagging demand caused by persistent inflation. The war in Ukraine has primarily affected Europe, including Russia, to add to these macroeconomic headwinds. Recall that Apple was among the U.S companies that stopped doing business in Russia due to the war. However, these headwinds have largely not stopped Apple from beating estimates in revenue and profits.
So why did we decide to make Apple (NASDAQ: AAPL) our Stock pick for the month?
The answer lies in the following reasons.
1. Apple's fundamental is strong from its Q3 2022 Earnings Call
We expect you to be excited about Apple's Thursday earnings call.
Apple's revenue for the quarter was $83 billion. We expected that, on average, Apple would post revenue of $82.81 billion. So it beat estimates by a narrow margin. This figure represents a 2% growth in revenue compared to last quarter. But in the same period the previous year, revenue grew 36%. This helps you to see how challenging this year has been for Apple and other tech companies.
Apple reported profits of $19.4 billion and earnings per share (EPS) of $1.20. Estimates for EPS were $1.16. This score also beat forecasts for EPS. That was why many investors were happy about the results, and they caused Apple's shares to rise 3% that day. But EPS has been down compared to last year's results by 8%.
During the earnings call, Apple did not provide guidance for the fourth quarter. We expected it because there are so many uncertainties in the market now. But I love the statement made by Tim Cook. He noted that the company was expecting revenue acceleration for Q4 2022, although some sectors had soft pockets. His words made investors overjoyed.
The cost structure for Apple rose for the quarter. The management said inflation affected logistics, wages, and silicon chips used in making devices. But Apple has not stopped hiring.
I remember what Tim Cook said about expecting Mac sales to fall in April. He also said that revenue would take a hit. His predictions were just on the spot. Revenue took a $4 billion hit due to a lag in sales from Macs and iPads. But MacBook Air remains the best-selling computer in the company's lineup.
Another highlight of the earnings call was the revenue from the iPhone models.
2. iPhone Revenue and iPhone 14 launch
Sales for older models tend to drop whenever the market expects a new iPhone launch. However, this year has proved to be different. There have been rumors that the iPhone 14 will soon launch. We know the date will be in September. But revenue from the iPhone sector did not fall this quarter.
iPhone revenue was $40.67 billion, but the market expected $38.33 billion. This shows that iPhone 13 demand has not slowed but is strong even as we approach September. Also, this quarter saw a record level of people switching from Android devices to Apple phones. Tim Cook said there was double-digit growth in new customers with iPhones.
The market is already excited about the iPhone 14. We are already anticipating the new iPhone 14 with bionic chips.
And finally, Apple is not relenting on its share buyback program.
3. A whopping Share buyback program
A share buyback is a way for a company to return value to shareholders. It increases earnings per share, and shareholders who hold their shares get a higher value. Apple has continued its share buybacks this quarter. Tim Cooks said the value of its share buyback this quarter is $28 billion. Last quarter it was $90 billion. In the first quarter, it was $27 billion. Apple has spent more than $140 billion in share buybacks this year.
No wonder investors are excited about Apple, so we made it our stock pick for this month.