Epic Games sues Apple Inc. for removing Fortnite from its app store
Apple Inc. faces a lawsuit from Epic Games as it removed Fortnite from its app store.
---
Apple Inc. (NASDAQ: AAPL) accused Fortnite of failing to comply with its in-app payment guidelines on Thursday and removed the globally well-received video game from its app store. Developer Epic Games retaliated with an antitrust lawsuit against the U.S. tech giant on Friday that it filed in the Northern District of California.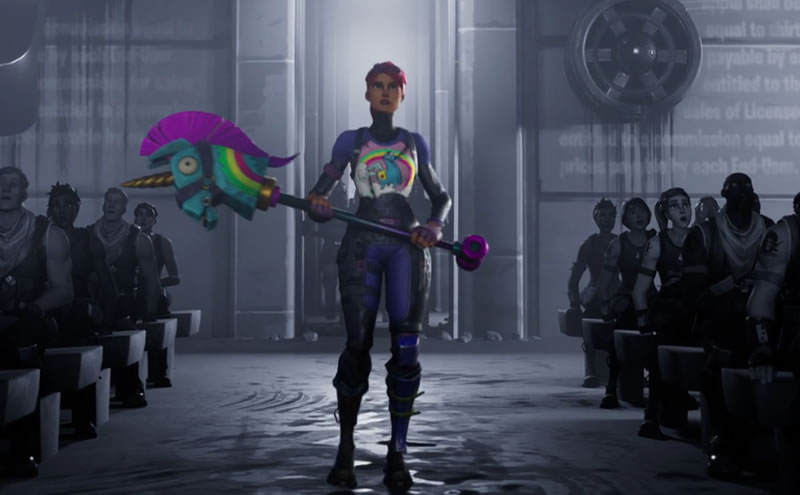 Apple ended almost flat in the stock market on Friday. At $459.50 per share, it is currently more than 50% up year to date in the stock market after briefly touching a low of $225 per share in March due to COVID-19 restrictions. According to Apple, a new direct payment feature that Fortnite rolled out on Thursday violated the guidelines.
Epic Games says Apple's app store policies are anti-competitive
In its lawsuit, Epic Games highlighted that it was not demanding monetary compensation but injunctions to suspend a few of Apple's app store policies that it said were anti-competitive. Epic Games' lawsuit said on Friday:
"Apple has become what it once railed against: the behemoth seeking to control markets, block competition, and stifle innovation. Apple is bigger, more powerful, more entrenched, and more pernicious than monopolists of yesteryear."
The American video game and software developer's 'FreeFortnite' hashtag campaign also went viral on social media on Friday. Epic urged Fortnite players to demand refunds from Apple and hold it accountable for disrupting their access to their favorite video game. It also attacked Apple with a parody of its popular television ad from 1984.
Apple says Epic's accusation is irrational
In Friday's hearing, Apple's CEO Tim Cook disregarded Epic's accusation as irrational and highlighted that the iPhone maker operates in several markets but had a majority share in none of them. Even in the market for smartphones, he added, Alphabet Inc. (Android devices) had an exponentially greater share. As per Cook:
"The fact that Epic's business interests now lead them to push for a special arrangement does not change the fact that these guidelines create a level playing field for all developers and make the store safe for all users."
Epic Games has also filed a lawsuit against Google that cited similar reasons for removing Fortnite from Android Play Store on Thursday. Google's spokesman Dan Jackson, however, refrained from commenting any further at this stage. Epic Games argued in its lawsuit that Apple's policies regarding in-app payments or app distribution at large were anti-competitive because Apple users do no traditionally welcome the idea of stepping out of Apple's own "sticky" ecosystem.
Since Fortnite is no longer on Apple's app store, it is not available for new players to download. Players who already have it installed on their devices can continue to enjoy the video game but with no further updates. Epic Games did not report the number of Fortnite players it had on the iOS platform in its lawsuit. Separately, Apple is also the talk of the financial markets currently as it is closing in on the $2 trillion market valuation that will make it the pioneer of the new $2 trillion club.
As of Friday's close, the multinational technology company is valued at $1.97 trillion and has a price to earnings ratio of 34.93.
---