Apple Inc. Cutting Down it's Production of Airpods and Iphones may Significantly Affect its Revenue this Year
The cuts are due to supply constraints from the Ukraine war, rising inflation, and lockdowns in China.
---
Summary
* Apple (NASDAQ: AAPL) to cut production of iPhones this year by 10 million units.
* The company will also cut Airpod production.
* The cuts are due to supply constraints from the Ukraine war, rising inflation, and lockdowns in China.
* My fear is the impact these moves would have on Apple's revenue this year and beyond if these issues are not properly addressed.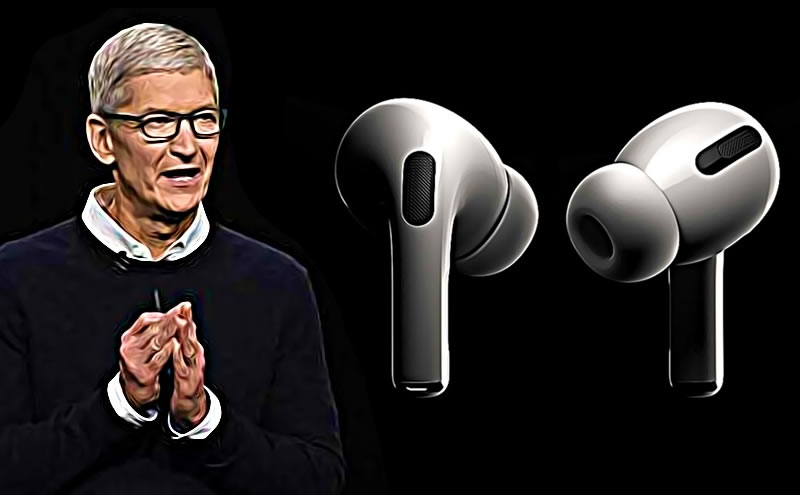 As a big member of the FAANG stock and a remarkable earner in the S&P 500, I worry about the fate of Apple (NASDAQ: AAPL) in the coming period. It's no news that Apple is set to reduce the production of some of its revenue-generating products. This is not too good for investors. Earlier, in 2021, the market was shocked that Apple would cut iPhone production by 10 million units to 90 million. That was at the height of supply constraints that hit the tech industry. This year, there will also be further cuts.
This morning, the Nikkei Newspaper reported that due to the Ukraine crisis that would cause a demand slowdown, rising inflation, and the numerous lockdowns in China, Apple would lower iPhone production and the output of AirPods. Nikkei Newspaper said they got the news from reliable sources.
Apple Inc (NASDAQ: AAPL) is one of the largest chip buyers globally, and it sets the pace for the electronics supply chain. But that strong buying power from Apple is not enough to prevent the supply constraints from the Ukraine war and covid-19 lockdowns in China from affecting its production. Although, Apple has been faced with supply challenges in the past, especially during the pandemic. I find it hard to believe it would repeat that success this time around.
But why should investors be worried? The answer is simple. These cuts would mean that the company would produce less than 2 to 3 million iPhone SEs, which translates to a 20% reduction in output for the next quarter. The original plan was to make about 15 million units of iPhone SEs for the next quarter. The report also said that AirPod production for 2022 orders would reduce by about 10 million units. Looking at the past years' revenue generated from the iPhone SE and Airpods sales, you will understand my major fear. In 2021, Apple raked in more than $12 billion in sales from the Airpod alone. This was more revenue than what some other Tech giants like Twitter (NYSE: TWTR) and Spotify (NYSE: SPOT) had in revenue.
At the time of writing this article, Apple Inc. (NASDAQ: AAPL) has not responded to the news. That has been Apple's stance whenever the press releases reports of production cuts. As a result, its shares have been down by 2% in premarket trading.
On a lighter note, however, many analysts estimated that Apple's smartphone manufacturing would reach 243 million units this year despite the chip shortages that started during the pandemic. I would be happy if this consensus was reached. That would represent a year-over-year increase of 54 per cent. But to be fair, looking at the circumstances surrounding the global market at this time, for example, the Ukraine crisis and recent lockdowns in China. I do not see Apple doing much with those numbers. It is logical to believe that these two forces would affect smartphone production and demand globally. Also particularly poignant is that a surge in inflation is going around the world. This would add to the woes of smartphone manufacturers in general by affecting the demand for their products while costs keep increasing this year, of which Apple is a major leader.
Another challenge that would also affect Apple's revenue apart from decreasing production units is that the latest iPhone SE lacks a design upgrade, making many consumers of iPhones shy away from it. Rather than purchase the new iPhone SE devices, many consumers believe that there are better phones than the latest iPhone SE. As a result, the initial estimate was a 25 to 30 million units decrease.
Well, as a tech giant and a company that needs major revenue to keep maintaining its pace as America's most valuable brand, I hope adequate measures are set in place to counteract this ripple effect of decreased production about to be experienced. Apple (NASDAQ: AAPL) is still a great buy anyway. But for a growth investor, the stock may move sideways for the rest of the year.