4 Companies That Have Announced Good Dividends For Q1 2022
Here are 4 great dividend stocks to buy.
---
Dividends offer a passive income in this bearish environment. They also offer greater returns than gains in share price. For example, an S&P Dow Jones Indices report estimates dividend increases for US common shares to be about $27.7 billion in the First Quarter of 2022, representing a 34.8% increase from the prior quarter. It is also a 36.3% year-over-year increase compared to the $20.3 billion for the First Quarter of 2021.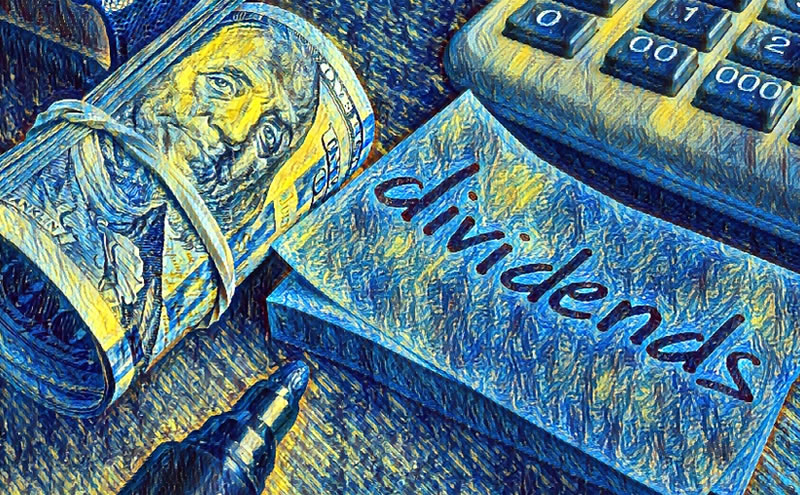 The dividend paid for Q1 2022 would have set a record, but AT&T blurred that record by lowering its dividend payment b7 $6.9 billion. But investors are still flocking to dividend stocks this year due to inflation concerns since these remain a source of reliable income.
Some companies that pay a dividend in any environment have made investors stick to those companies as a source of reliable long-term investments. The most notable among these are Apple Inc. ($137.92|0.35%), Schlumberger NV (NYSE: SLB), Phillip Morris International (NYSE: PM), and Verizon Communications (NYSE: VZ).
These are our top pick dividend-paying stocks for April:
1 - Apple Inc ($137.92|0.35%)
For Q1 2022, Apple posted impressive results with a revenue record of $123.9 billion, representing year-over-year growth of 11 percent in revenue. Also, the earnings per share were at $2.10, which was also another record.
Apple's continued growth despite supply headwinds was possible from its innovative products and services. According to Tim Cook, the CEO of Apple, customers are buying into the company's vision of building a better world through its products. Due to the impressive results, Apple paid about $27 billion back to shareholders. In addition, Apple's board declared $0.22 per share for cash dividends paid to shareholders.
2 - Schlumberger NV (NYSE: SLB)
As an oilfields services company, Schlumberger is among the companies profiting from the increase in oil prices. Its First Quarter results showed revenue growth and an increase in earnings. Revenue grew to $5 billion for the quarter, representing a 14% increase, while earnings per share increased by 62% to $0.34 per share.
During the earnings report for the quarter, the company stated that due to the war in Ukraine, it is diversifying its investments as there will be supply disruptions of oil and other materials from Russia. But the outlook for energy services is strong, and it anticipates that 2022 will be a record year for the company. As was customary of the company to pay dividends, the board approved the payment of $0.175 per share as dividends to shareholders during the quarter.
3 - Phillip Morris International Inc (NYSE: PM)
For Q1 2022, Phillip Morris International declared a dividend of $1.25 per common share. For a long time, dividend-seeking investors have been flocking to this company. Phillip Morris has been increasing its dividend every year since it went public in 2008. That is why it is a beloved company. Its dividends have a compounded annual growth rate of 8%.
Phillip Morris has long been a giant in the tobacco and nicotine sector. But now, the company is evolving as it is carving out a future in a smoke-free industry. It has made investments in vapor, heat-not-burn, and oral nicotine products. Its investments in research on and commercialization of smoke-free adult products have amounted to $9 billion.
Phillip Morris International paid Q1 2022 dividends on April 12, 2022.
4 - Verizon Communications Inc. (NYSE: VZ)
In February, Verizon declared a dividend of $0.64 per share during its earnings report. This amount has been unchanged since the last two quarters. Investors are excited that Verizon continues to pay dividends despite the economic climate. Its shares jumped 4% on news of the dividend declaration. By April 2022, the company had 4,198 billion common stock outstanding.
Verizon continues to be a telecom giant. Recently, it entered into a partnership with Meta (NASDAQ: FB), Facebook's parent, to provide a 5G network for the metaverse. It also acquired TracFone, a wireless brand, to increase its competitive advantage. Verizon represents one of the companies paying dividends despite the bearish economic outlook for Q1 2022.