Zoom to report a massive 243% growth in revenue in the fiscal second quarter
Zoom to register an unprecedented 463% annualized growth in Q2 earnings.
---
Zoom Video Communications Inc. is scheduled to publish its quarterly results for the fiscal second quarter on Monday after the market close. According to Wall Street estimates, the company is expected to report $500.5 million of revenue in Q2 that would represent a year over year growth of 243%. In the same quarter last year, Zoom's revenue had come in at $145.8 million.
In terms of earnings per share, analysts' forecast is capped at 45 cents for the recent quarter that translates to an unprecedented 463% annualized growth versus the year-ago figure of 8 cents.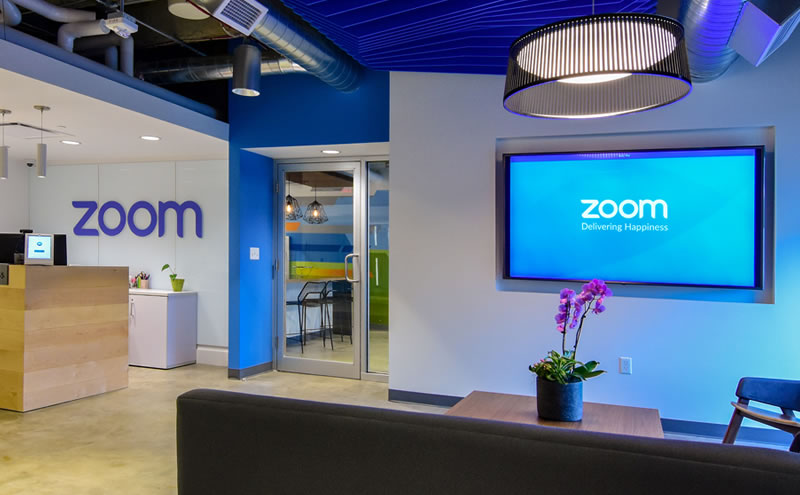 Zoom's financial performance in the fiscal first quarter
In comparison, Zoom Video Communications had posted about 21 cents of earnings per share in the fiscal first quarter on $348 million of revenue. As per Refinitiv, experts had anticipated the American communications technology company to record 9 pence of earnings per share and $215 million in revenue.
Zoom's performance has been hawkish since the start of 2020 due to the Coronavirus pandemic that has so far infected more than 25 million people worldwide and caused a little under 0.85 million deaths. Amidst the health crisis, businesses resorted to work from home arrangements that fuelled demand for its video telephony and online chat services.
For the full fiscal 2021, Zoom currently forecasts its revenue to print close to $1.8 billion and up to $1.29 of earnings per share. Zoom is presently in fierce competition with the U.S. tech giant, Microsoft. On August 24th, a widespread outage disabled access for countless users to Zoom. The company acknowledged the outage that took three hours to be identified and fixed on Monday.
Wall Street currently has a 'Moderate Buy' rating on Zoom
Wall Street currently has a "Moderate Buy" rating on Zoom. Out of a total of 22 analysts, 12 has a 'Buy' rating on the stock, 2 have a 'Sell' rating, and the remaining 8 have a 'Hold' rating on Zoom.
Their price targets on Zoom range between a high of $300 per share, that has already been hit as of Friday's close, and a low of $180 per share. The communications technology company is likely to top Wall Street estimates for earnings and revenue on August 31st. In a surprising event that it doesn't, however, a sharp sell-off is expected in its stock.
Shares of the company closed the regular session on Friday at $299.27 per share and gained marginally to $300.56 per share in extended trading that marks a little under 350% of increase as compared to its per-share at the start of the year 2020. Zoom Video Communications is currently exchanging hands at a record high since its initial public offering in April 2019.
Zoom had priced its shares at $62 in its IPO. The stock has so far traded above the IPO price in the past 18 months. At the time of writing, the San Jose-based company has a market cap of $84.42 billion and a price to earnings ratio of 1,654.61.

---