Zoom for Nvidia; Cathie Woods Might Have Struck a Bull's Eye
A look into Cathie Woods's portfolio shows some interesting stats here.
---
Cathie Wood's ARK funds bought more than 839,000 shares of Zoom Video Communications (NASDAQ: ZM) after the stock plunged following a quarterly report that disappointed analysts. In detail, ARK Innovation ETF ARKK (ARKK) bought 713,062 shares of Zoom, while ARK Next Generation Internet ETF ARKW (ARKW) bought 126,239 shares. Zoom stock was down 16.5% on the 23rd of August, to $ 81.32. At that price, ARK funds bought Zoom for approximately $ 68.25 million.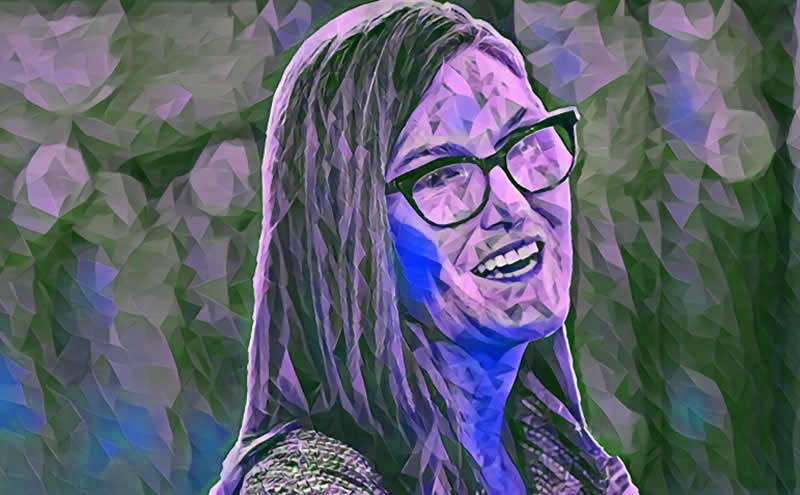 Shares of Zoom (NASDAQ: ZM), which saw a surge in demand for its services in the early months of the pandemic, plummeted 55% this year due to slowing growth with returning to work, weakening the economy, and intensifying competition. According to Bloomberg, ARK's purchases of Zoom stock were the first in three months.
Meanwhile, Wood's ARK funds sold more than 293,000 shares of Nvidia (NASDAQ: NVDA). Earlier this month, Nvidia announced disappointing results, saying it expects quarterly revenue of $ 6.7 billion, significantly below its previous $ 8.1 billion.
Her Reason for The Sale
As the chip industry is experiencing a slowdown in growth as demand is set to shrink 14% this year and 5% in 2023, according to published data, Cathie Wood dumped a large amount of Nvidia stock.
It has sold nearly 300,000 titles for approximately 51 million dollars. It is the first time it has sold this company's shares in 2022; the previous ones had all been purchases.
Nvidia shares have plunged 41% this year and have only rebounded 2% in the past three months.
Technical analysis of the Zoom stock
The stock's weekly scenario shows a loosening of the curve concerning the strength expressed by the Nasdaq 100. This retreat could make the stock the object of sale by market investors. Thus, from a technical aspect, it's not a wise buy for the short term.
The situation for Zoom Video Communications could further worsen, with potential drops to the most immediate support area seen at 79.00 and then 74.00. On the other hand, sudden strengthening would undermine the scenario described above, with a bullish trigger and target on the most immediate resistance identified at 96.00, thus also bridging the large price gap that has formed.
However, if Woods decide to hold the stock for a mid to long term, then there is a gap to be filled up to $100. Thus, she would pick up some gains from her entry point.
The Winning Shares Have To Go
Ark Invest has also sold some stocks that have been doing well recently. This is particularly common with Tesla shares (NASDAQ: TSLA). In the last two weeks alone, around 300,000 Tesla shares have migrated from the Ark Innovation ETF. However, with more than 10% of the fund, the electric car company remains the largest in the flagship fund, which currently holds another 1.64 million Tesla shares worth nearly $1.8 billion.
The transactions in Tesla shares always cause a stir, as Cathie Wood always makes very positive comments about the company. But the sales are mostly due to regulatory aspects since a single share may only make up a certain part of the fund's assets.
Other stocks Ark Invest recently sold include video game software provider Unity Software (NASDAQ: U) and crypto trading platform Coinbase (NYSE: COIN). These have also brought the Ark Innovation ETF double-digit price gains in recent months. With shares of just under 5% and 6% respectively of the fund's assets, these two tech stocks remain among the fund's top holdings.
Well, going by her recent stock trades, I'll give this one to her. I truly see her making some profits here if she sticks to the game plan.