3 Best Stocks That Can Survive Hikes and Market Turbulence
It is crucial to have stocks in your portfolio to withstand market turbulence.
---
Summary
* Turbulence in the market since the beginning of this year cannot be overemphasized.
* Three stocks highlighted in this article have earnings resilience despite any turbulence.
* Boring stocks are actually not capital boring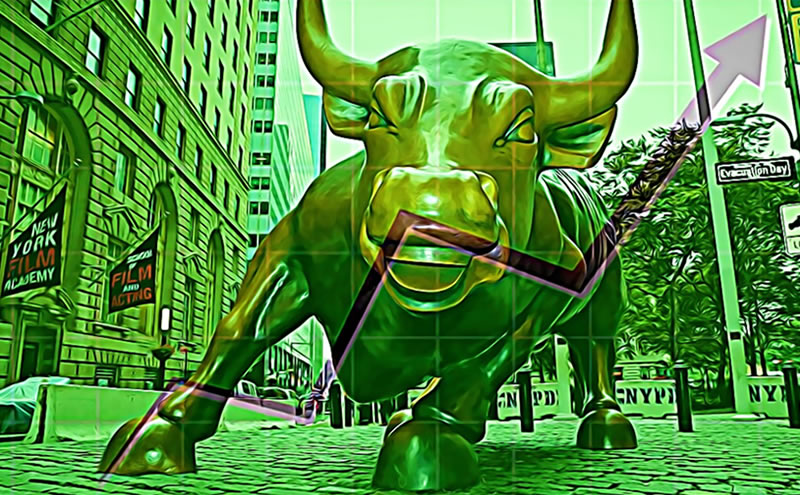 Markets have been selling off since the beginning of this year. Nasdaq has declined more than 15% and is in the bear territory, while the S&P 500 is now flirting with a correction since it went down 10%. In addition, the high-flying names we knew at the rally after the pandemic, like Zillow, Zoom, Netflix, and Peloton, have fallen 60% or more.
One thing is sure, and that is market turbulence is relatively common. Therefore, it is crucial to have stocks in your portfolio to withstand market turbulence. We have three stocks in the spotlight - Dominion Energy (NYSE: D), Enbridge (TSE: ENB),and Waste Management (NYSE: WM).
Dominion Energy (NYSE: D)
Utility companies like Dominion Energy (NYSE: D)have a monopoly in the regions they serve, making them sound, reliable businesses. In modern economies, power is a necessity, and the fact that consumers cannot easily switch suppliers makes their revenues resilient. So even when there is Wall Street turbulence, utility companies can hike their rates when approved by regulators.
According to the company, Dominion has a long-term investment plan which it believes is aimed at increasing earnings per share for shareholders. It also focuses on adding more renewable assets and expanding its natural gas business. These points and its strong liquidity make it a good stock to hold during market turbulence.
One of the company's long-term objectives is to add 21.3 GW of solar and wind projects by 2036 and, by 2035, to have an additional 2.7 GW of storage products. By 2030, it aims to cut down carbon emissions in its power generation plants by 55% and cut this entirely by 2050 from the 2005 levels. Other significant utility companies are also pursuing this trend.
Dominion Energy's Q4 revenues were $3.8 billion in its latest earnings report, beating estimates by a wide margin. Total revenues stood at $13.9 billion, down by 1.5% from the 2020 figures. Its dividend yield was 3.2%, beating the S&P 500's 1.3%. One key factor for the company's success is that it is insulated from Wall Street's ups and downs. Therefore, every diversified portfolio should have it.
Enbridge (TSE: ENB)
Enbridge (TSE: ENB) is in the energy industry. It has been cited as one of the lowest risk business models in this industry. Its infrastructure portfolio includes liquids pipelines, gas distribution and transmission, gas storage, and renewable power. Altogether, it has about 40 sources of cash flow. Enbridge works best with an investment account that has a long-term perspective. For 16 years, it has been achieving its guidance, and the company is proud of that. Moreover, even during times of recession, it has been earning high revenues. So, the company is insulated from the stock market's ups and downs.
One attractive thing about Enbridge stock is that it can provide passive income. It yields at least 6.8% dividends annually while currently selling at $56.72. Moreover, its expansion projects are in billions of dollars, and the developing opportunities are ever-increasing.
Waste Management (NYSE: WM)
One can say that Waste Management (NYSE: WM)is a boring stock in a boring industry. ( I actually love boring stocks more than those with action potentials ). But it has proved that no matter the market turbulence, it can save investors millions of dollars while earning passive income. When many companies are down more than 20% and some even 60%, Waste Management only lost 7% of its value.
The company's resilience lies in the service it provides. It collects, recycles, and disposes of waste. The demand for this service doesn't reduce even during a recession. As a result, for the past 19 years, Waste Management has increased dividends every year to shareholders. However, the last dividend increase of 13% was in December 2021.
Therefore, investors looking to generate passive income even during market turbulence should have this stock in their portfolio. Which stocks are you betting on for a turbulent market?