VF Corp slides 7.0% on weak Q3 results
VF Corp blames COVID driven manufacturing delays for weaker-than-expected Q3 results
---
Shares of VF Corp closed down more than 7.0% on Friday after the global apparel and footwear company said its profit and revenue for the fiscal third quarter came in shy of Wall Street estimates. VF Corp reported $517.8 million in net income for Q3 that translates to $1.32 per share. In the same quarter last year, it had posted $347.2 million in net income or 88 cents per share. On an adjusted basis, the NYSE-listed firm earned $1.35 per share in the recent quarter.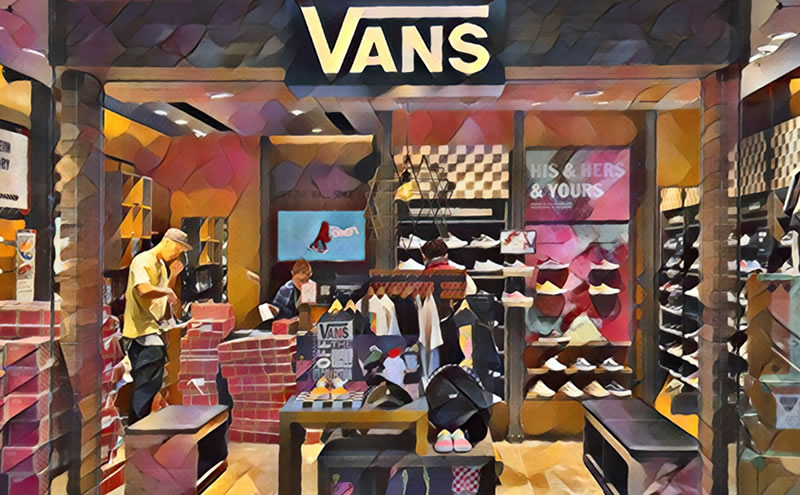 Q3 results
The Colorado-headquartered company recorded $3.624 billion in revenue for the fiscal third quarter – an increase from $2.971 billion last year. According to FactSet, experts had called for a higher $1.40 of adjusted per-share earnings on $3.893 billion in revenue. In the earnings press release, CEO Steve Rendle said:
"We delivered strong double-digit top and bottom-line results and returned about $500 million in cash to shareholders in the third quarter, all of which has been achieved amidst continuing macro headwinds."
VF Corp repurchased roughly $300 million worth of its stock in the recent quarter and returned $195 million to shareholders via dividends. It has another $2.5 billion pending under its current stock repurchase authorization.
VF Corp own a slate of notable brands, including Timberland, Vans, and the North Face. The clothing and accessories company blamed COVID for manufacturing delays in Q3 that resulted in underperformance but expressed confidence that near-full capacity will be restored in the coming weeks. In the earnings press release, the company said:
"Continued port congestion, equipment availability and other logistics challenges have contributed to ongoing product delays. VF is working with its suppliers to minimize disruption and is employing expedited freight as needed. VF's distribution centers are operational in accordance with local government guidelines while maintaining enhanced health and safety protocols."
Future guidance
The board declared 50 cents per share of dividend on Friday. For the full financial year, VF Corp forecasts about $3.20 of adjusted EPS on $11.85 billion in revenue. In comparison, analysts had called for $3.17 of adjusted per-share earnings and $11.945 billion in revenue. Rendle added:
"The broad-based momentum across our brands is testament to the resilience of our diversified portfolio model, which has enabled us to deliver a strong quarter and reaffirm our full year earnings outlook in a challenging environment. I am confident that VF remains well-positioned for continued, profitable, long-term growth."
Other notable figures in the earnings report include revenue from the active segment that was up 25% YoY. It was up 19% in international and 30% in direct-to-consumer. Gross margin jumped 140 bps to 56.1%. Inventories were up 20% from the comparable quarter of last year.
VF Corp closed 2021 with a 15% decline.