2 Stocks That's Expected to Run During The World Cup
It's the world cup season again and millions of people are in Qatar cheering their team to come home with the trophy.
---
The FIFA World Cup Qatar 2022 is currently ongoing and is expected to occur from November 20 to December 18. With the competition and festivities happening smoothly, I decided to devise a strategy for profiting in the stock market during this time. Some major stock exchange companies sponsor and partner with the FIFA World Cup.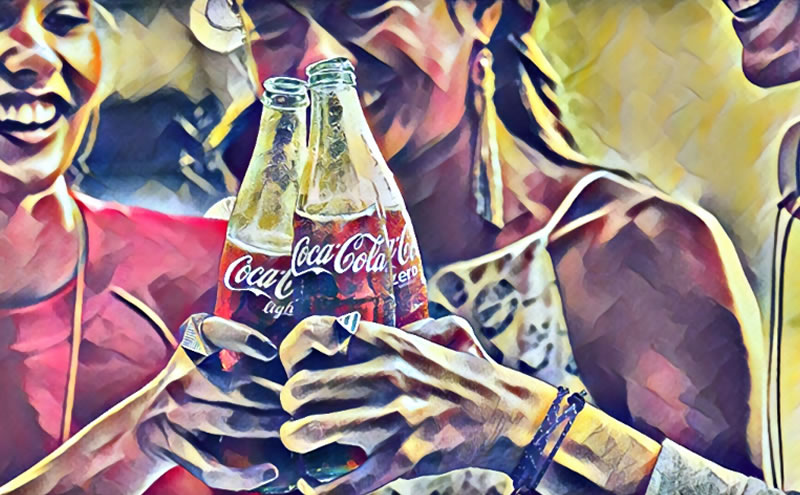 The regular partner rights package includes official FIFA World Cup branding, exposure around the stadium and in all official publications, privileged access to advertising during World Cup coverage, and much more.
Visa and Coca-Cola are two of the eight sponsors of the World Cup 2022. They are my stock selection to rise during the World Cup. Here is an examination of why Visa and Coca-Cola stocks will rise during the World Cup.
VISA (NYSE: V)
From days leading to the world cup, Visa has risen more than 5 percent. It sold for 193 USD on November 9, and it's currently selling for 213 USD. Visa is a firm that provides quick, secure, and dependable electronic payments by connecting customers, businesses, banks, governments, and territories.
In 2007, Visa (NYSE: V) and FIFA reached an agreement under which Visa would take over from Mastercard as FIFA's official sponsor beginning in 2010. The industry leader in credit cards has joined as a partner and is committed through 2022. Since sponsoring FIFA, Visa's stock has increased significantly. Although there are undoubtedly many other factors, it is nonetheless fascinating. It is an excellent example of why many people doubt the true worth of sports sponsorships.
Visa can generate significant revenue through the FIFA World Cup, which is anticipated to draw more than 1 million spectators this year. During the quadrennial event, these visitors will probably spend a lot, supporting Visa's cross-border payments volume, which increased 36% year over year (YoY) in the three months ending September 30, 2022.
Strong travel spending was cited as a growth driver by Visa CFO Vasant Prabhu in the last quarter. To enable contactless payments for taxi passengers, Visa worked with Qatar's Ministry of Transport and deployed 5,300 contactless payment terminals at FIFA World Cup stadiums throughout Qatar.
COCA-COLA (NYSE: KO)
Coca-cola is topping my list as a stock that would do well in this period. It is undoubtedly the world's most popular soft drink brand and way ahead of Pepsi Co. As one of the official sponsors of the World Cup, I expect Coca-cola to rise during this period. Although I'm not buying Coca-cola for growth per se, I'm buying it for the dividend. With a dividend payout of 2.81 percent, this company can generate income for short-term needs.
Coca-Cola (NYSE: KO)will undoubtedly profit from the influx of tourists to Qatar because the games and many restaurants and entertainment establishments exclusively serve non-alcoholic drinks. Sales for Coca-Cola increased by 5% as a result of the occasion in 2010 and also increased in 2014 and 2018. This amounts to an increase in sales of $550 million from the World Cup alone. The presence's intangibles will yield more significant benefits since they will last longer in customers' perceptions.

Because their sales and valuations will rise throughout the World Cup, these two stocks are ones to watch closely.