Uber Earnings, What to Expect ?
Analysts expect a 33% increase in Uber Eat's revenues, compared with Q1 2020 revenue figures.
---
Uber Technologies (NYSE: UBER), a ride-hailing service, will report it's second-quarter earnings on Aug 6, 2020. The analysts predict lower earnings of $2.1 billion for Q2 2020 as compared to $3.1 billion for the same quarter last year, showing a decline of 32%, compared with Q2 2019. This translates to an expected loss of 79 to 81 cents per share, approximately $1.5 billion in dollar terms. As compared to the previous quarter, revenue from ride-hailing business in the second quarter plummeted 71.5%. The lower estimates stem from the coronavirus induced lockdown during the second quarter that left no demand for ride-hailing services. As a result, the revenues from the taxi business are expected to be severely dented. Around 80% plunge in ride-hailing sales is expected in the second quarter.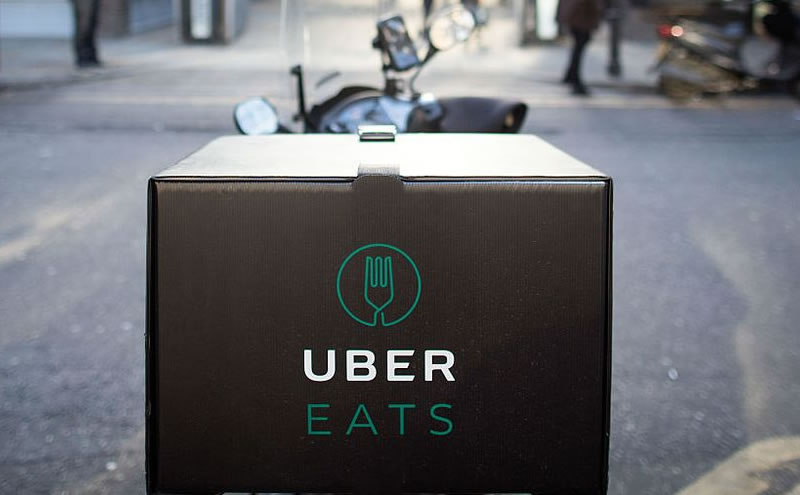 Uber Eats, a food-delivery business of Uber, is, however, slated for achieving higher revenues, thanks to the increased demand for food delivery during the pandemic lockdown period when restaurants were closed for dine-in services. Analysts expect a 33% increase in Uber Eat's revenues, compared with Q1 2020 revenue figures. Uber Eats gross bookings are expected at $6.7 billion, up 90% compared with the last quarter. To diversify its business, Uber, in July 2020, acquired Postmates -- a food delivery service with 8% market share. The acquisition is worth $2.65 billion. This will increase Uber's meal-delivery market share from 29% to 37% in the US, with DoorDash controlling 45% of the market share.
While the Uber's Postmates acquisition will not have any effect on second-quarter earnings, it can serve as a lifeline, providing additional revenue, in case the market conditions related to ride-hailing service do not improve. Despite showing double-digit growth in the food-delivery business, it has been losing money in this market segment as well.
Uber has the potential to become not only profitable but a market leader as well. It has been able to grab a good chunk of market share in both ride-hailing and food delivery service. Dara Khosrowshahi, Uber's CEO, has a tough task at his hands to steer the company out of losses and find ways to turn it profitable.