New York's Minimum Wage Law Sends Shockwaves Through Gig Economy
Uber and DoorDash face significant operational challenges as New York City's new minimum wage law, tripling base pay for gig workers, threatens to disrupt their cost structures and impact their path to profitability.
---
The recently announced New York City minimum wage legislation, scheduled to take effect on July 12, is causing a stir among food delivery giants like Uber ($58.63|2.23%) and DoorDash (NYSE: DASH). These companies are set to challenge the regulation, which they believe will have significant implications for their cost structures.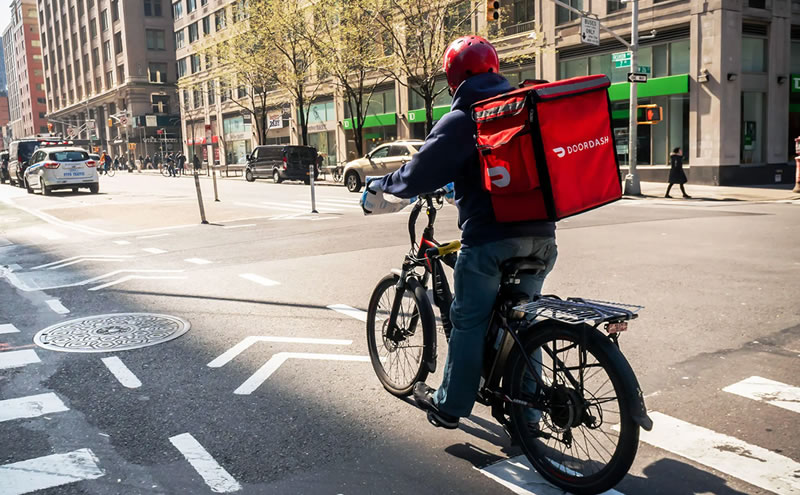 The law mandates that gig economy drivers receive a minimum wage of $17.96 per hour, a steep increase from the previous hourly rate. This wage adjustment roughly triples the base pay for the estimated 60,000 food delivery workers operating in the city, at a time when these companies are beginning to find their financial footing.
This development prompts investors to question the convoluted relationship these companies have with their independent contractors, who are not classified as employees. The lawsuit is a harsh reminder of the ongoing regulatory struggles these gig economy platforms face, not only across various states in the U.S. but also internationally.
The financial impact of this legislation has become a matter of heated debate. One can't help but draw parallels with a similar situation involving ride-hailing services in California. The state's regulation required companies to transition their drivers from independent contractors to employees, consequently inflating their operational costs. Uber had even threatened to pull out of California if the law was implemented, arguing that their business model would be untenable.
The New York law may not go as far as the California legislation in terms of restructuring the employment status of gig workers, but the cost implications are hard to ignore. Consumers are likely to feel the ripple effects as these companies will potentially pass on the increased costs. For instance, the price of a delivered pizza could skyrocket.
Despite these regulatory hurdles, optimism around certain stocks like Uber still prevails, buoyed by factors such as potential investment grade, gap earnings, and positive cash flow. Uber's CEO has been focusing on delivering investors' demands, hinting at achieving gap profitability. But the question remains whether the company can still reach this target on the original timeline given the potential impact of the New York City wage law on one of its major markets.
In addition to New York City, similar regulatory measures are underway in Minnesota. These developments have contributed to a downward trend in the stock prices of gig economy companies amidst a tough day for broader markets. It seems investors may be starting to acknowledge the reality of these regulatory challenges, impacting the perception of these companies as disruptive innovators versus essential utilities.