How Elon Musk Funded His Twitter Buy and The Effect on Tesla
The deal is complicated, but I will attempt to simplify it.
---
It is no longer news that the board of Twitter accepted Elon Musk's offer to buy Twitter (NYSE: TWTR) for $54.20 per share. The total amount of the deal stands at $44 billion. Both parties will finalize the deal later this year, and Elon Musk will take Twitter private. We have reported several times on the intentions of Elon Musk about Twitter and how the board has responded to Musk's initiatives towards the company, including initiating a "poison pill" in an attempt to foil Elon Musk's buyout attempt.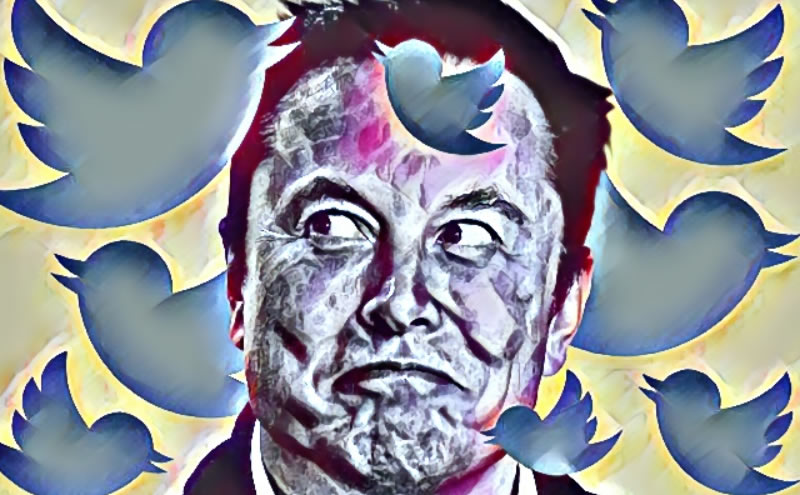 The big question now is: How did Elon Musk Fund His Twitter Buy? The answer to this question would give us an insight into how the market and the companies involved would react to this buy in the near term.
How Elon Musk Funded The Deal
As the richest man on the planet and worth more than $300 billion, $44 billion is easy peasy for Elon Musk. But if he had to use his assets for the purchase, he would be more than 10% poorer, making a dent in his ego.
The deal is complicated, but I will attempt to simplify it. For the money needed for the purchase, Musk sought help. He did not do it unilaterally. This is unarguably the biggest privatization deal of a company in decades. It is reported that he used his cash for about two-thirds of the purchase. That is about $21 billion in cash. Then, he used approximately $12.5 billion of his shares in Tesla (NASDAQ: TSLA) to secure loans from a banking conglomerate that includes Bank of America and Morgan Stanley.
And here is the intelligent part. The rest of the money was from Twitter's assets. Musk executed the deal as a leveraged buyout. That means doing a corporate buyout by using loans or bonds. Using this leveraged buyout, Musk used the company's assets he was buying as collateral to secure loans for the rest of the money for the $44 billion Twitter purchase.
Kind of like eating your cake and having it. But why is he the richest man in the world if he cannot do that? Here comes the follow-up question: How will Tesla shares be affected by Musk's actions?
How Musk's Purchase Of Twitter Affected Tesla
On Tuesday, after the conclusion of the deal to buy Twitter, Tesla's (NASDAQ: TSLA) shares dropped by more than 12%. Arguably, investors' nerves were frayed about the deal. Before the purchase, Tesla, worth more than $1 trillion, had its market valuation reduced to $900 billion.
Investors were worried about several things. One of them was how distracted Musk would be by owning Twitter. They believe with the ideas he has for Twitter, he would have to be committed to running Twitter to see the ideas to fruition. But that distraction would have a massive effect on his performance at Tesla. Nobody knew, and neither has Elon Musk provided an answer on how he would solve this problem.
There was also the question of the amount of risk Elon Musk was prepared to take to own Twitter. He should have been aware that his purchase of Twitter would hit Tesla. Every savvy investor knows that. But no one knew how much he was willing to lose. Only Musk could answer that question. With the drop in the share price of Tesla, the amount of Tesla stock he put in as collateral would have to rise. So why would Musk be risking his stock in a valuable company like Tesla for stocks in Twitter which barely manages to survive? Only Elon Musk can answer that question.
Elon Musk's worth has spiraled downwards. First, the easy part for him was winning the battle to own Tesla despite the roadblocks put in his way. Now the practical and challenging part is to fix Twitter as he promised while at the same time preserving his stock in Tesla, which is one of the most valuable companies in the world right now.
In the coming days, I expect more tanking of Tesla's stock. The sale of Musk's share of Tesla would provide a good buying opportunity for investors. However, for those who are already holding Tesla, now is the time to dump and watch for a good re-entry point.