Elon Musk's Twitter Buyout Delay is Not Good For The Company
Elon Musk just tweeted he is putting the Twitter buyout on hold, but his tweet is open to several interpretations. Twitter faces several risks as the completion of the deal is delayed. The Twitter management believes they will lose some key staff and ad revenue with Elon Musk at the helm.
---
Since Elon Musk, the world's richest man decided he wanted to buy Twitter (NYSE: TWTR) and take it private, there has been a lot of controversy over the deal. He has released one more twist to the story. Today he tweeted that he was putting the agreement "temporarily on hold" because Twitter did not provide him with sufficient evidence about bogus and spam accounts on the platform.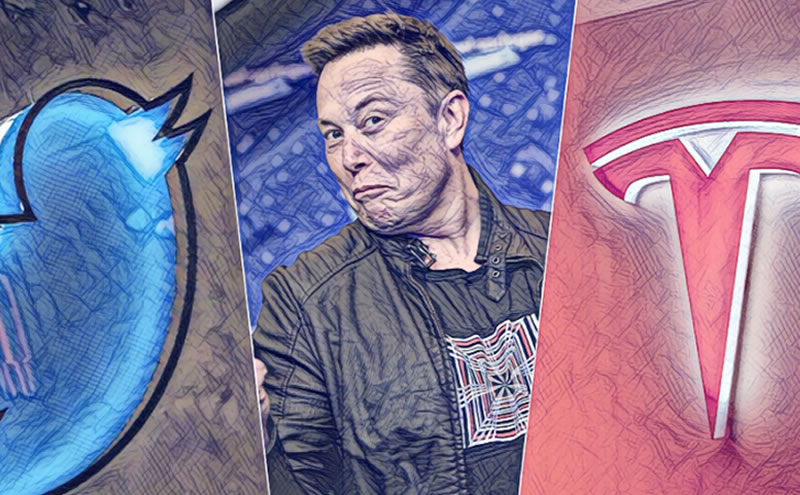 The Twitter buyout deal is worth $44 billion, and Musk is leaving no stones unturned. During the company's earnings report for Q1 2022, Twitter management said fake accounts represent "less than 5% of Twitter users." Now, Elon Musk is doubtful of that figure. He wants more evidence.
Musk cited a Reuters report about Twitter's management's filing with the SEC on spam accounts.
The question of fake accounts is contentious for social media companies like Twitter. This number relates to the number of people who view ads on the platform and the company's revenue from advertising. To estimate income, the company has to track "monetizable daily active users." Spam or bot accounts skew this figure and estimates.
So, Musk is saying he is doubtful whether he has a good deal. But Twitter has not denied the existence of fake or spam accounts on the platform. The problem is how to estimate the actual number. Because this figure is related to revenue, Musk is concerned.
The Q1 2022 earnings report released last month saw Twitter (NYSE: TWTR) earning $1.2 billion in revenue, of which ad revenue represented $1.11 billion. But Twitter still reported a loss for the quarter because its costs and expenses were $1.33 billion. As a result, the operating loss for the quarter was $128 million.
Many investors believe more delay would be unhealthy for Twitter as it poses risks for the company. After announcing the deal, the Twitter board did not give any specific deadline for its completion but only that it will be sometime this year. And Musk's recent tweet about putting it on hold is open to several interpretations. It compounds the risks faced by the company concerning the buyout deal.
Some Of The Risks Twitter Will Contend With As Musk Takes Control
Twitter does not deny that Elon Musk is a potential threat to its way of doing business. To absolve itself of litigations in the future over the buyout, the company has released a risk report. The report's cited risks were that Elon Musk's influence might cost the company some valuable staff, users might leave the platform because of Elon Musk, and might lose some advertising revenue with Elon Musk at the helm.
Twitter's board approved Elon Musk's $44 billion takeover bid because they were under pressure from shareholders, and also, there was no other bidder that could best Elon Musk's offer. But the $54.20 per share bid has put the company and staff on high alert since it was approved.
Musk has continued to argue that Twitter's algorithms should be open-sourced. He wants the company's operations to be transparent. Also, he has decried the company's content moderation policies, calling them harsh. He has promised to lift the ban on Donald Trump's Twitter account when he becomes CEO.
Twitter employees have many uncertainties about what the company will look like under Elon Musk. Already, Musk has tweeted about Vijay Gadde, the company's head of legal, saying that her department has a left-wing bias.
Whatever happens, the Twitter board is committed to the deal because if they renege, they would have to pay Musk a $1 billion breakup fee.