Elon Musk buys Twitter shares, here is why you should buy too
Is Elon seeing something we're not?
---
Summary
- The world's richest man, Elon Musk, recently acquired a 9.2% stake in Twitter.
- His investments and the companies he founded make him one of the savviest businesspersons on the planet.
- It is worth it to follow his investments strategies and buy Twitter (NYSE: TWTR).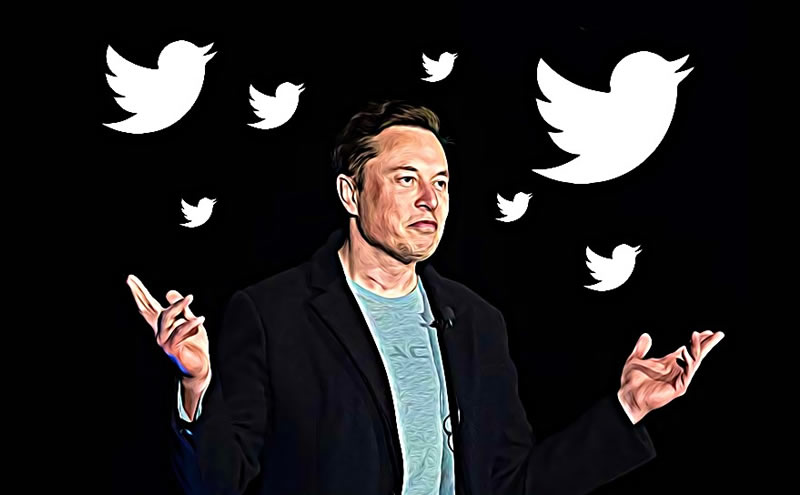 Elon Musk, unarguably the world's richest man, recently acquired 9.2% shares of Twitter (NYSE: TWTR). His shares in Twitter are worth more than $3 billion at today's stock prices. This means that Musk is the single largest shareholder of Twitter Inc. Musk has now added the title of "Social media magnate" to the list of achievements and titles he has acquired over the years.
Shares of Twitter Inc. jumped 27% when the news of Must's acquisition was released.
Thereis more than meets the eye than an ordinary acquisition. It is one that reels lessons set by an astute innovator of our time. They've been signs that something was cooking underground, and if I was more observant, I could have alerted investors who would have partaken of the potential 25% gain.
One good hint that Musk had his eyes set on Twitter (NYSE: TWTR) was after he posted a March 25 Twitter poll. He wanted his 80 million followers to decide whether they believed Twitter adheres to the principles of fair speech. The poll had two million responses, and 70% said no. Musk has not hidden his intention to control Twitter or create his own social media platform. Therefore, his recent shares buy is a step in that direction.
But why am I emphasizing this news with enthusiasm?
As one of the savviest businesspeople in the world, whatever shares or assets Musk acquires are worthy of attention. Moreover, Bloomberg estimates his net worth to be about $302 billion. Musk has proven himself times without numbers that he can move an asset forward when necessary. Therefore, we believe that his stock buys are worthy of imitation.
What Musk Stakes Say About Him
Elon Musk is a genius. So whatever he buys should be followed by several investors. Looking at his pedigree and past successes would attest to this. In 1999, Musk made a little-known company, X.com, and made it a financial payment company now called Paypal (NASDAQ: PYPL),after the company merged with Confinity in 2001. In 2002, eBay bought over Paypal for $1.5 billion, and that acquisition made Musk several million. As a result, he owns more than 7 million shares of Paypal, which makes him Paypal's largest shareholder with an 11.7% stake.
Musk is the CEO of Tesla (NASDAQ: TSLA). His success with Tesla is obvious even to the blind. There's no point emphasizing much on it. But there is another company he founded, Space Exploration Technologies Corp., commonly called SpaceX. Founded in 2002, SpaceX has become one of the famous space exploration companies that send satellites into space.
Do you also remember Dogecoin? How it rallied with each Musks' tweet. Time will fail me if I count the number of companies Musk has founded and holds controlling shares. But one thing is clear - he is the richest man today because he is astute in his investments.
You Should Invest Like Elon Musk
Most of the investments Elon Musk makes and the companies he founds have been disruptive. So many people find this fascinating, which makes them interested in whatever he is interested in. No wonder he has accumulated so much fortune. Though your investment decisions are your personal choice, you would make fortunes if you invest like Musk.

So, would it be worth it to buy Twitter shares now?
Absolutely. Although in the filings Musk did when he acquired Twitter, there was no indication he had eyes for Twitter's board, for the meantime, his acquisition was to get passive income. He believes Twitter is a stock to buy for income.
In addition, Twitter may just be primed to become one of the biggest cryptocurrency players out there in the nearest future. Musk might push the company to make cryptocurrency payments part of its offering. Also, I anticipate Twitter to become monetised from Musks' actions. Generating huge revenue is the missing piece from this social media giant's balance sheet.
That is why you should buy Twitter now for the long term. The share price will rise soon.