Elon Musk and Twitter Story is Far From Being Over
Elon Musk surprised everyone when he decided to proceed with the initial offering of $44 billion to buy Twitter.
---
In the second quarter of this year, Elon Musk tried acquiring Twitter (NYSE: TWTR) but halted his decision due to some reasons we'll discuss soon. But recently, Elon Musk decided to proceed with the purchase. According to Regulatory filings, the proposed price has not changed from the pre-agreed price, which was $54.20 per stock ($44 billion in total).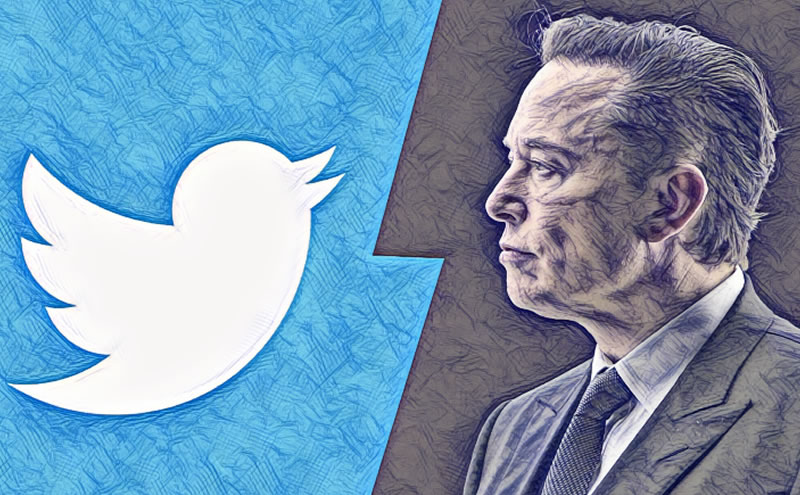 Some weeks after the deal, Musk wanted to halt the deal claiming Twitter wasn't transparent regarding the actual figures and numbers of users as there were many fake accounts and bots. The company replied that Elon Musk misunderstood how bots worked and how they are counted on the platform.
Recently, Elon Musk surprised everyone when he decided to proceed with the initial offering of $44 billion to buy Twitter some days before the earlier court case. As both parties try to renew the deal, Twitter is mindful of Musk as they want to ensure the deal proceeds this time while avoiding unnecessary drama and public spectacle during the first deal.
Currently, Twitter (NYSE: TWTR) is considering specific measures to ensure Musk goes through with the deal. It has sought reassurances regarding how both sides could ensure closing and confirmation that the deal goes on, including the agreed contract's specifics. Twitter is also considering options like court supervision of the process and compensation payment for the delay. Under the terms and conditions of the initial agreement, he can walk away from the deal by paying $1 billion if the deal doesn't go through. Musk believes the policy of Twitter will include freedom of speech for all the parties involved on the platform.
How Will Twitter Fare Under Elon Musk
As stock pickers and Investors, we are more concerned about the future of Twitter rather than this chaotic drama. The big question on everyone's lips is how Twitter will fare under Musk's guidance.
There are many doubts and fears that Musk's acquisition of Twitter would lead to a disaster, as many claimed that on several occasions, insensitive jokes and misinformation were tweeted by Elon Musk. Some Twitter users even compared Musk to US former president Donald Trump, claiming he was a narcissist and a conspiracy theorist.
Apart from this fear, I see Twitter becoming more profitable. First, Twitter Blue Subscription would be slashed from its exorbitant price to a more attractive price. Elon Musk has also said he will charge a 1-year subscription plan upfront. This would bring in more money to their wallet.
If this plan pulls through, Elon Musk will successfully have invented an Ads Free Twitter for Businesses and Brands and rejuvenate its subscription plan.
In addition, Elon Musk would also be putting a lot of pressure on his Twitter Management team. We've seen him put such on his TESLA ($194.76|2.52%) team as he keeps achieving almost impossible feats, such as Self Driving and Robotics in a record amount of time.
Earlier this week, he conducted a poll in which he believed bots influenced the results on the platform. This could be a tangible reason he intends to proceed with the purchase, as he also plans to get rid of bots because social media opinions and sentiments by bots could influence people's decisions.
Whatever the outlook on Twitter is, we can say for certainty. What we do know is that Twitter shares rose by 20% after the announcement to continue with the deal was revealed. Analysts' rating consensus of 'Hold' has been given. It is more likely that the share price will increase in the coming days or weeks.