Analysis; What If Twitter Refuses Elon Musk's Offer?
If the offer is rejected, what is the fate of Twitter's share price in the short term?
---
Summary
* Elon Musk doesn't want to be the largest shareholder in Twitter. He wants all of Twitter.
* Twitter's board might refuse his offer to buy the company for $43 billion.
* Twitter shares might fall if that happens, and they risk making Elon Musk a rival.
* Now is the best time to dump twitter stocks ad wait for the dust to settle.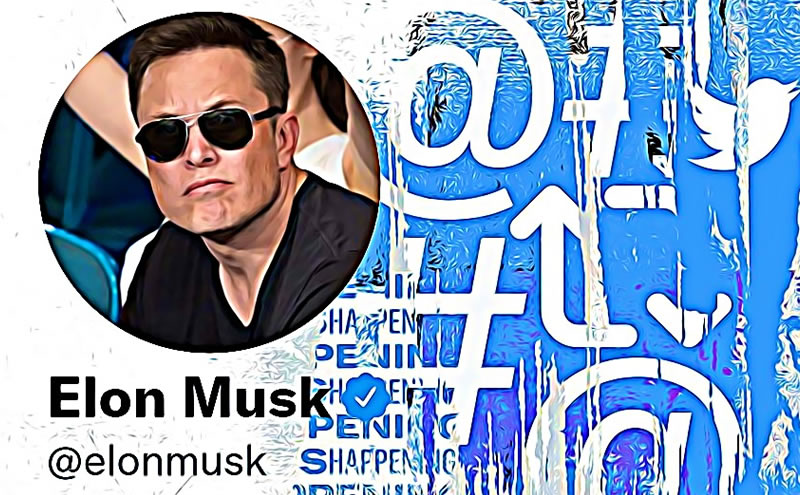 Last week, I reported that Elon Musk was the largest shareholder on Twitter (NYSE: TWTR). He bought 9.2% of Twitter which caused the share price to jump by 23%. Twitter's board also offered Musk a seat on the board, which he turned down. Many speculate that he wanted a hostile takeover of the social media company.
This week, Elon Musk dropped his bombshell. In a letter to Twitter's board, he proposed a big offer to the board - that of buying all of Twitter. He proposed to pay $54.20 per share for Twitter. At present rates, that amounts to $43 billion. On a threatening note, Musk said that this was his "best and final offer." What the shareholders are waiting for is a reply from the board. Would they accept the offer or reject it?
To know the answer, let us understand why Twitter (NYSE: TWTR) was wanted in the first place.
Why Would The Richest Man On Earth Want Twitter?
Elon Musk is one of Twitter's avid users. And also its loudest critic. In a March poll posted on Twitter, he asked a question that did not hide his intentions about the social media giant. He asked his 81 million followers on Twitter whether the platform protected free speech or whether it was detrimental to free speech in a democracy? More than 70% of the 2 million respondents answered "no" that Twitter was not protecting free speech.
In a subsequent tweet, he asked again: "Seeing that as the de facto public town square on the Internet, not adhering to free speech will fundamentally undermine democracy. So what should be done?"
Note that the First Amendment gives the government the authority to censor speech but not companies such as Twitter. But these tech companies have their own rules about what behavior is allowed or not allowed on their platforms.
So, in essence, Elon Musk is waging a plan on what he believes is free speech and what he denounces as censorship on Twitter. If the platform becomes his, one wonders how that would be defined and how it would fundamentally affect democracy for Americans and more than 290 million people globally who see Twitter as a fundamental part of their online lives.
Also, Musk has not denied that he wants the company to go public. This, he believes, would give the company the potential "to be the platform for free speech worldwide."
Will Twitter Accept The Offer?
In a press statement, Twitter said it had received the offer and that the board was carefully considering it. However, I think it is unlikely that Twitter will accept Musk's offer. For one, the board might not be receptive to Musk leading a change in the company. Also, the offer is too low. It doesn't come close to the actual value of Twitter which has lots of growth prospects, and selling it to Musk at $54.20 would be selling it too cheap.
Also, there is the question of where the money would come from. Elon Musk is worth more than $300 billion, tied to his companies' shares. So he would have to sell some of his stake in Tesla to buy Twitter. The Twitter (NYSE: TWTR) board might reject Musk's offer. But Elon Musk has threatened to sell all his stakes in Twitter. Remember that the recent buy by Elon musk gave Twitter shares a 23% boost. Dumping such a volume of shares would be bad for Twitter if he did sell.
The selloff would be aggravated by twitter's expected earning report on the 28th of April. The EPS forecast for the quarter is expected at $-0.1, which was a decline from what was reported for the same quarter last year of $0.06. Twitter has consistently missed earnings for the past two quarters. I don't expect this quarter to be different. A missed earnings together with Musk's selloff would tank Twitter's stock price.
If I hold Twitter stock at the moment, I would consider dumping it soon and let the dust settle. The volatility of Twitter stock price in the market is likely to increase during this moment.