What's Special about Tesla that Cathie Woods Keeps Buying- A good move?
A good move?
---
Cathie Woods has disclosed selling Nvidia Corp (NASDAQ: NVDA). and buying more Tesla Inc. (NASDAQ: TSLA) shares in her actively managed ARK space-exploration exchange-traded fund as it rebalanced its holdings this month. ARK Innovation ETF sold about 190,000 shares of Nvidia stock and bought more than 1 million additional shares of Tesla, according to a filing Monday. This information just came in ahead of Nvidia's earnings report. Did she see something interesting?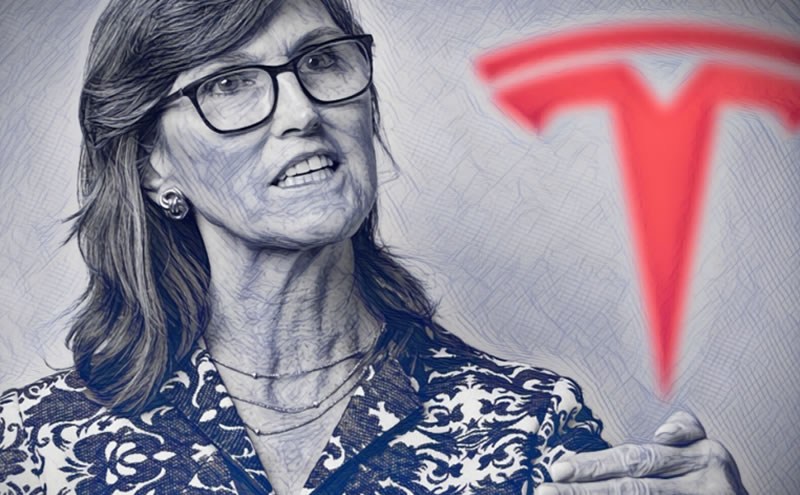 Tesla currently represents her ARK's second most significant investment at the end of April, with a nearly 7% weighting. A look at Nvidia's fundamentals shows that the chipmaker will have difficulty meeting analysts' expectations for 2023 revenue growth amid slowing sales growth from its high-end graphics chips to customers such as gaming and artificial intelligence (AI). This is what Woods saw before exiting all her Nvidia position.
The Move From Nvidia to Tesla Stocks
Woods has also moved about 20% of her Tesla holdings into riskier equities like Advanced Micro Devices Inc., which was recently valued at nearly $70 billion by private equity firm Silver Lake Partners LP. The move is coming as a significant shift compared to other funds that have not moved their stance on Nvidia.
So what's special about Tesla that Woods keeps buying? For one, she and her team are pleased with Tesla's performance over the past year and, thus, have influenced their purchase of the stock since March 5 (the day after Elon Musk announced he was taking Tesla private via Twitter). Well, for a stock that has returned for than 800 percent within the past 5 years, any serious investor would be pleased to have this stock in his portfolio.
This latest move, even though it was a relatively small buy, in the context of the Innovation ETF's overall holdings (and in comparison to earlier buying),highlights how quickly Woods has embraced Elon Musk's electric-car maker over other fast-growing technology names such as Palantir Technologies Inc., Teladoc Health Inc., Moderna Inc., or Fiverr International Ltd..
ARK continues to appreciate Tesla
ARK had already been buying Tesla for a while to keep up with the stock's rapid appreciation, and it will not stop anytime soon. The market capitalization of the S&P 500 Index member soared from $112 billion at the end of last year to $548 billion on May 7, displacing Berkshire Hathaway Inc. as the sixth-largest U.S. company.
ARK's move also comes at a time when Tesla has been facing significant pressure from investors concerned about its Model 3 production ramp-up and whether Musk will be able to raise enough capital through equity markets showing how much she has faith in this stock.
A good move?
Answering this question might pose a challenge. The previous market trend implies that if you must invest in technology companies, then you should own more of Nvidia stock because it's a high-growth company with the potential for a massive return over the next couple of years.
However, the market conditions have frowned at the high PE stocks of which Tesla is a culprit. Thus, as much as I respect Cathie, I won't follow her investment style toward owning Tesla. Remember that Tesla has been struggling lately due to production issues with its Model 3 car. Tesla's stock price will dip more in the coming quarter. Only when it enterss my buy zone price would I consider this move a good one.