Tesla's Price Cut Gamble, Will it Pay Off in Earnings?
Tesla's Price Cuts, Bold Move or Costly Miscalculation? Analyzing the Impact on Earnings and Stock Price Ahead of Q4 Report.
---
Tesla is set to report its fourth-quarter earnings on January 25th, and all eyes are on the electric vehicle giant. The company recently announced price cuts in the US and Europe, which has some folks wondering if Tesla is running out of gas, or if they're just revving up to leave the competition in the dust. Let's dive in and see what the numbers have to say.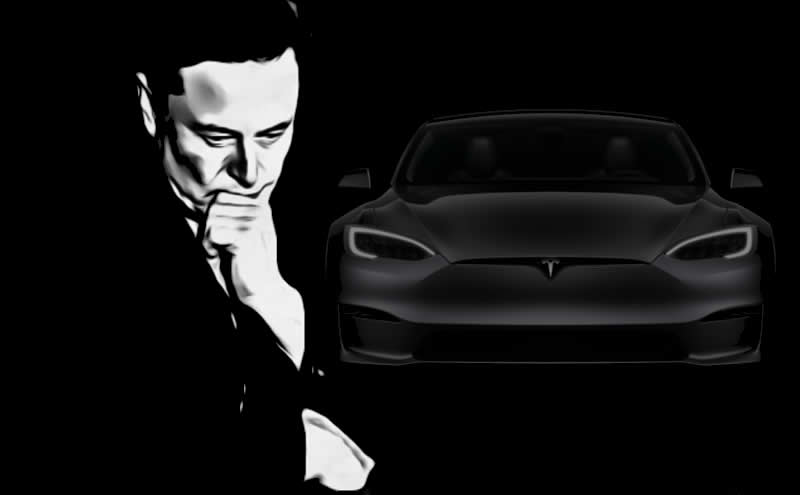 First off, let's talk about the impact of the price cuts on Tesla's bottom line. Some say it's been a huge hit to their finances, while others think it's a power move to secure volume growth and dominate the market. Regardless of which side you're on, it's clear that the price cuts have had a noticeable effect on the company's earnings and financial outlook.
But, when it comes to the used car market, the story is a bit different. According to Edmunds, a company that tracks car buying behavior, the average price of a used Tesla has dropped almost $18,000 since June. That's a 24% drop in the value of used Teslas, compared to an 11% drop in the overall used car market. Yikes.
So, what can we expect from Tesla's upcoming earnings report? Analysts polled by FactSet are expecting adjusted earnings of $1.15 per share, while Estimize, a crowdsourcing platform, is expecting an adjusted profit of $1.23 per share. In terms of revenue, FactSet is calling for $24.96 billion, while Estimize is expecting $25.32 billion. This would mark a year-over-year growth of about 40% and a sequential rise of 16%.
In addition to earnings and revenue, investors will also be looking for updates on the production timeline for the Cybertruck and any changes in leadership, such as a potential new role for Tom Zhu, Tesla's top executive in China.
In conclusion, the upcoming earnings report for Tesla is one to watch. While the recent price cuts have raised some concerns, it's important to consider the different perspectives on the move. The data on the used car market may be concerning, but it's important to keep in mind that the company's future prospects are still uncertain. Ultimately, investors will be looking to see if Tesla can continue to grow in the face of increasing competition and headwinds, and maybe even surprise us with some unexpected announcements. It's going to be a wild ride, so buckle up, Tesla fans!