Tesla Would Become Untouchable Mininig Bitcoin Using Renewables
The bitcoin mine is built in Texas and would run on solar and battery power provided by Tesla.
---
Mining cryptocurrencies, including Bitcoin, is energy-intensive. Most Bitcoin mining uses fossil fuels, which has a substantial environmental impact. About 40 billion tons of carbon dioxide are produced annually in the U.S just for mining Bitcoin. If you put into the estimate what it takes to mine other cryptocurrencies, then the environmental status quo has to change.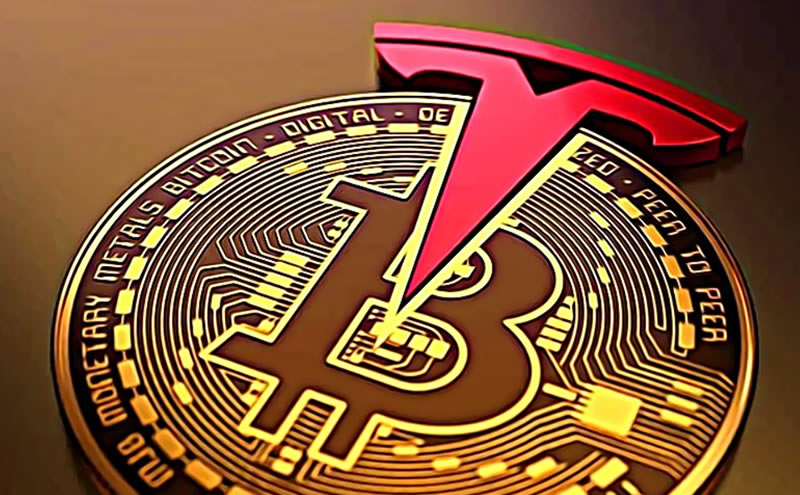 Let's first understand how new cryptocurrency coins get mined. No central authority regulates cryptocurrencies like Bitcoin, but the blockchain must validate every transaction. Verifying transactions on the blockchain is costly and complex. Therefore, blockchains started implementing the proof of work concept in Bitcoin and other similar cryptocurrencies. Bitcoin transactions are validated by computers solving a mathematical puzzle using a proof of work concept. By the day, the puzzle is getting harder to solve, and therefore the machines need to be more sophisticated. More sophisticated machines use up more energy.
According to the University of Cambridge, Bitcoin mining alone generates 132.48 terawatt-hours (TWh) annually, surpassing Norway, which generated 123 TWh in 2020. Unfortunately, the carbon dioxide emitted into the atmosphere increases with the energy generated. Therefore, Bitcoin mining is a massive cost to the environment. As a result of this, many countries have actually placed a ban on crypto mining.
Kosovo and China are but a few examples. The implication of this ban is a tank on the value and prices of crypto especially its leading coin, Bitcoin. Now any company that is heavily invested in Bitcoin would have to suffer a downside to its investment. Tesla (NASDAQ: TSLA) is heavily invested in Bitcoin. Recent records showed it holds almost $2B of Bitcoin in its Portfolio. It can afford to see a dearth of cryptocurrency.
No wonder Tesla (NASDAQ: TSLA) and Block (NYSE: SQ), formerly Square, are setting the pace in solving that problem using renewable energy. These companies are teaming up to build a facility in Texas that will mine bitcoin using solar energy, with wind energy as a supplement.
The bitcoin mine is built in Texas and would run on solar and battery power provided by Tesla. Tesla says the project will use its 3.8 megawatts solar PV array and its 12 megawatt-hour Megapack. In addition, the companies announced that the bitcoin mine would prove that bitcoin mining could happen at scale with 100% renewable energy.
Why this is a great for Tesla
Last May, Tesla (NASDAQ: TSLA) stopped accepting Bitcoin for car purchases due to environmental concerns associated with Bitcoin mining. Not accepting Bitcoin means a lower transaction of Bitcoin in the Blockchain. And if Bitcoin is not used in transactions, its value reduces. Thus. The collaboration of Tesla and other companies to make Bitcoin an environmentally-friendly cryptocurrency is to improve the value of the asset going forward. This would reflect on Tesla's balance sheet and improve its valuation.
Also, this project would make Tesla resume accepting Bitcoin for sales of its Electric Vehicles and other Merch. You'd recall that despite the potential of Crypto, the issue of environmental pollution was what caused Tesla to stop accepting it as means of payment. Using solar to power bitcoin mining would align with Tesla's environmental objectives.
Another critical aspect of why this project is attractive is that miners are location agnostic. As a result, bitcoin mining can happen from anywhere. The power demand for renewables will soon outpace the supply in a short while.
This is surely a piece of good news for Tesla and other companies invested in Crypto.