Tesla Annual Shareholders Meeting 2022: Tesla is cooking Something Big
Tesla  (NASDAQ: TSLA)  just set August 4 as the date for its 2022 Annual Shareholder meeting.
---
The venue will be Tesla's new headquarters in Austin, Texas. One item on the agenda is the vote by Tesla's shareholders on a stock split.
On May 2, a form 10-K/A was filed by Tesla with the Securities and Exchange Commission (SEC). Tesla stated in the filing that it was delaying the 2022 proxy statement for the forthcoming annual general meeting. Hence, speculations were rife that Tesla could postpone the stockholder meeting and stock split.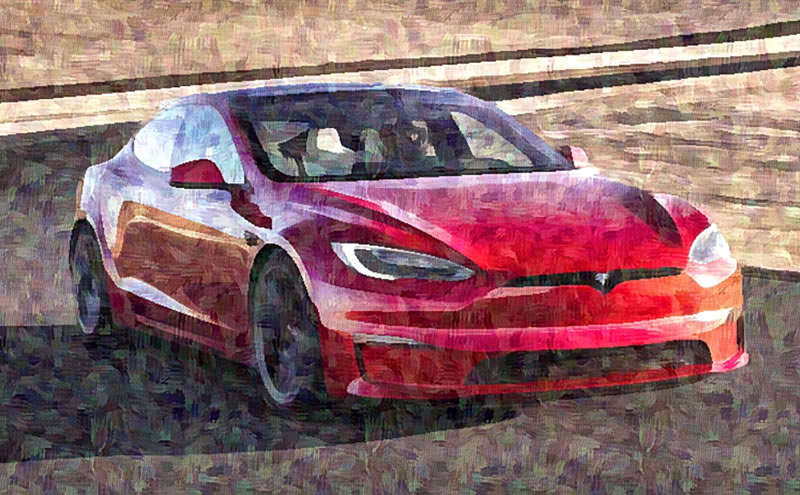 Tesla made known its intention of doing a stock split on March 28, 2022, when it announced plans to have a stock split on the agenda during this year's annual general meeting. Precisely, it stated that it wanted to increase authorized common stock.
Now shareholders would be looking forward to this year's meeting. The meeting will enable the company to carry out another stock split, judging by its earlier announcement. Tesla's shareholders will find a stock split very tempting because of what happened the last time. The last time Tesla split its stock was in August 2020, and Tesla's shares rose more than 60% two and half weeks before the actual split. A vote on the proposed split will occur at this year's annual general meeting.
We think the vote would be a formal affair. Investors are unlikely to disapprove of the idea. But there are sketchy details right now about the type of stock split Tesla wants to undertake. Impatient investors would need to exercise some of that quality because Tesla is not releasing any details about it, especially about the stock split ratio. In August 2020, Tesla split the stock by 5 for 1.
In general, stock splits are good for a company, especially when the stock is recording all-time highs. They signal that something positive is going on for the company and that management is upbeat about its prospects. But on the practical side, the value of a stock doesn't change during a stock split. What changes is the sentiment of the market. For Tesla (NASDAQ: TSLA), it would be a positive one due to past results.
However, the announcement this year has been different. After the announcement in March, Tesla's stock did not make much movement. Its shares fell 0.3% in premarket trading. But you will recall that this year has been very confusing for investors. A lot has gone wrong, particularly with surging inflation and the war in Ukraine. Even the S&P 500 and the Dow Jones Industrial Average fell by about 0.1% during that period.
Since this year, Tesla's share price has fallen by 18%. The most significant drop occurred last month, April, due to the broad selloff and the negative reception from the market when the Twitter board accepted Elon Musk's proposal to buy the company.
Many people believe that Elon Musk might be extending himself thin. It would be a gigantic task to be handling a high-profile company such as Tesla while at the same time doing the same for Twitter (NYSE: TWTR), one of the social media giants globally. But many investors are unconcerned about this. They believe that Musk knows how to set his priority right.
So for now, we hope that this great news of a stock split moves the market for TESLA. Otherwise, looking for a perfect entry should be our aim. TESLA (NASDAQ: TSLA) is currently trading at $866. A 17 percent selloff from its last month's price. Looking at the chart, I see no uptrend at the moment. If the market continues in a bearish trend, TESLA would present the best buy-out opportunity for most investors.