How Failed Listing In The S&P 500 ESG Index May Affect Tesla
Let's understand why Tesla was delisted according to higher authorities.
---
Tesla just got booted from the ESG. What sad news for them this week, especially as they have to contend with the sell-offs hitting the EV sector during this period of time. Of course, we all know that any further bad news would mean more stock dips. I don't find it funny and I know many investors won't too.
The S&P 500 Environmental, Social, and Governance (ESG) index tracks companies that have shown the best social corporate responsibility practices. It ranks companies on their contributions to sustainability and the environment. Investors actively follow the ratings because it gives them an idea of what companies manage their businesses with best practices and have their shareholders in mind.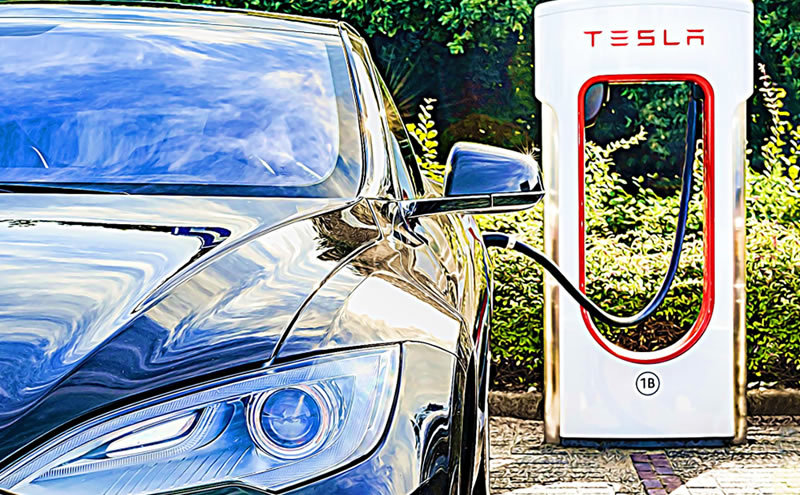 Elon Musk was outraged when his company, Tesla Inc (NASDAQ: TSLA), was left out of the latest S&P 500 ESG index. He took to Twitter to demonstrate his outrage and called the index "a scam." He could not believe that Tesla had lost the environmental, social, and corporate governance edge.
But the managers of the S&P Dow Jones Indices contend that Tesla has slipped past its peers globally and did not deserve inclusion in the index. As an EV company, I personally wonder why Tesla, a Pro Evenirnomntal, would slip down this rating. Or could it mean that Elon Musk is now the target of some top personalities given to his restless nature on social media? Well, he could be stepping on some toes at the moment. Who knows??
Anyways, let's understand why Tesla was delisted according to higher authorities.
Why S&P Dow Jones Delisted Tesla
This week, S&P Dow Jones published a recent rebalanced ESG index to reflect current realities. While they added some new companies to the index like Microsoft (NASDAQ: MSFT), Apple (NASDAQ: AAPL), and Amazon (NASDAQ: AMZN), they removed companies falling behind in terms of sustainability.
Some of the claims that removed Tesla from the index are racial discrimination and poor working conditions. The authorities have indicted several Tesla factories on this score. Also, the company has faced accusations of shoddiness in handling federal investigations concerning deaths relating to its autopilot vehicles. Particularly poignant is the Fremont, California factory, where the company has severally faced scrutiny for poor working conditions.
But some sustainable investing activists believe that it was unfair to have removed Tesla for these reasons. Weighed against the broader positive outcomes that Tesla has achieved globally for helping to save the planet from fossil fuels, they believe that Tesla should have more time to resolve these issues.
"Tesla's strength lies in championing electric vehicle adoption. No company can rival that record. We wouldn't see such a positive outcome within a short time if not for Tesla. I believe the ESG process is fundamentally opaque. They shouldn't look for perfection," Zach Stein, Carbon Collective's co-founder, said. Carbon Collective deals with sustainable investing.
Other big companies missing in the latest ESG index rebalancing include Berkshire Hathaway, Meta Platforms, and Johnson and Johnson.
Well, it's not as if The ESG index has a role in the fundamentals of a company nor does it affect the balance shit. The big question then is why should Tesla be bothered about being removed from the index?
How Important Is The S&P 500 ESG Index To Tesla?
In today's investing world, sustainability matters a lot. That was why Elon Musk was anxious about being booted out of the ESG Index. Investors don't concentrate only on the bottom line. Other company qualities that influence their decisions include corporate sustainability, company values, and social governance.
Companies and businesses now know that making sustainability decisions is very lucrative. Also, having a place on an ESG index demonstrates the superiority of their corporate values to investors. Investors believe that companies with high ESG ratings are better risk managers than their peers. So, Elon Musk was rightly outraged for being delisted. Many EV companies are vying for funding, and he doesn't want investors to perceive Tesla as lagging in terms of risk management.
It is debatable whether delisting Tesla will affect its share price in the short term. This is because a debate is already raging in investing circles that the ESG is politicized. Elon Musk even said that social justice warriors are weaponizing it to attack other companies. So, we don't expect any effect on Tesla's shares in the short term. But investors will be closely watching the company.