Cathie Woods ARK Buys Tesla Dip. Should you Buy too?
Should You Follow Cathie Woods And Buy The Dip?
---
Cathie Woods ARK Invest (NYSE: ARKK) is known for picking star stocks when they dip and making huge profits when they rally. That strategy made the company famous in 2020. That is the trend it repeated recently. Following Tesla's recent results and when the stock of Tesla dipped, Cathie Woods took advantage of the slump and bought more shares of the biggest electric car maker in the world. It pared back holdings on Tesla ($194.76|2.52%) in 2021 but has decided to go for a buy this time around. Note that Tesla is the top holding in Cathie Woods ARK Invest portfolio.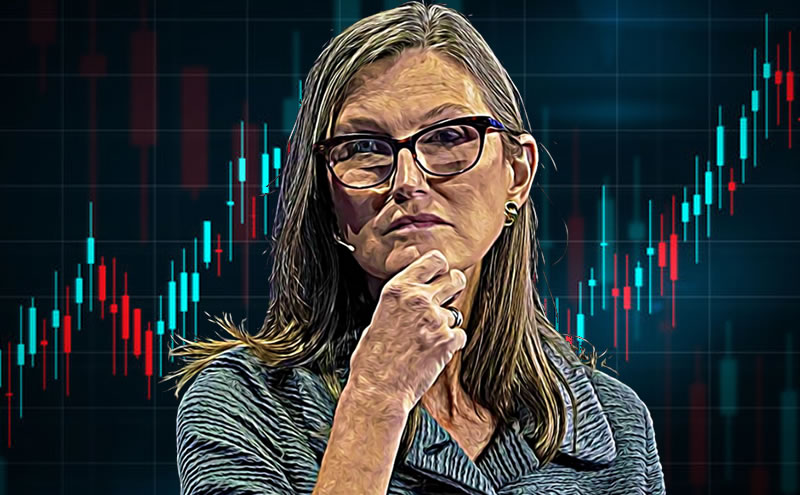 The investment company bought $28 million worth of Tesla's shares on Thursday, about 33,482 shares. They were bought across its flagship ARK Innovation ETF and ARK Next Generation Internet ETF. Recently, Tesla's shares fell 11% at $829.10. This marks the lowest close of Tesla shares for three months. Investors were worried about the company when it delayed releasing new vehicles. Instead, new vehicles will only be released next year due to persistent supply chain disruptions.
August last year, Cathie Woods ARK Invest said it was trimming its holdings in Tesla. But at 8% of holdings, it remains its most significant stock. Cathie Woods said in September that her five-year price target for Tesla was $3,000, but the stock has been on a downward spiral, somewhat contradictory to her expectations.
Tesla's misfortunes are reminiscent of market conditions. Other top holdings in Cathie Woods' portfolio have also slumped. For example, Roku Inc (NASDAQ: ROKU) has fallen 75%, and Zoom Video Communications Inc (NASDAQ: ZM) has fallen 63% in the last 12 months.
Should You Follow Cathie Woods And Buy The Dip?
Cathie Wood's Investment Company might be trendy right now, especially among retail traders who follow the company's trades, but past performance in the stock market is not a guarantee of future profits. The company became particularly famous in 2020 when it made profits of 300% on its holdings. But in recent times, its holdings have flopped in the stock market.
For one, no single investor can predict the future, and even if Cathie Woods is very persuasive in pushing forth her investment vision, she cannot tell the directions of the market. Several market factors right now are crushing ARK investments. For one, most of her holdings are in high-growth tech companies, but these companies are falling today, and their shares have frothy valuations.
Right now, there is a shift from growth to value stocks due to high inflation, higher bond yields, and the anticipation of a reopened economy after the pandemic. These factors have made the companies' holdings flounder as they underperform the S&P 500.
Now, would you place your confidence in a company that chases growth stocks and hype at any price? In 2021 as the ETF was floundering, it sold its more stable stocks like Baidu, Apple ($151.73|-1.79%), and NVidia ($210.89|-0.05%) and invested heavily in speculative stocks like Coinbase (NASDAQ: COIN), Palantir ($8.31|-1.19%), and Skillz (NYSE: SKLZ). These speculative stocks show that the Cathie Woods Ark Invest decisions are flawed. For example, no savvy investor would put money on Coinbase, mainly a bet on a volatile cryptocurrency stock.
So, Cathie Woods ARK is mostly hype and not much substance. Rather than follow Cathie Woods, I would put my money in a Vanguard ETF.