If you love penny stocks, then hold these for the week
Today we're looking at two penny stocks that will perform well this week.
---
If you're new to the stock market, Penny stocks are high-risk, low-market-capitalization securities that trade for a low share price, often off of the leading market exchanges. Since most penny stocks have minuscule market capitalizations, it just takes a small sum of money to change their share price significantly. Despite their reduced price, penny stocks frequently trade fewer shares than their more expensive competitors.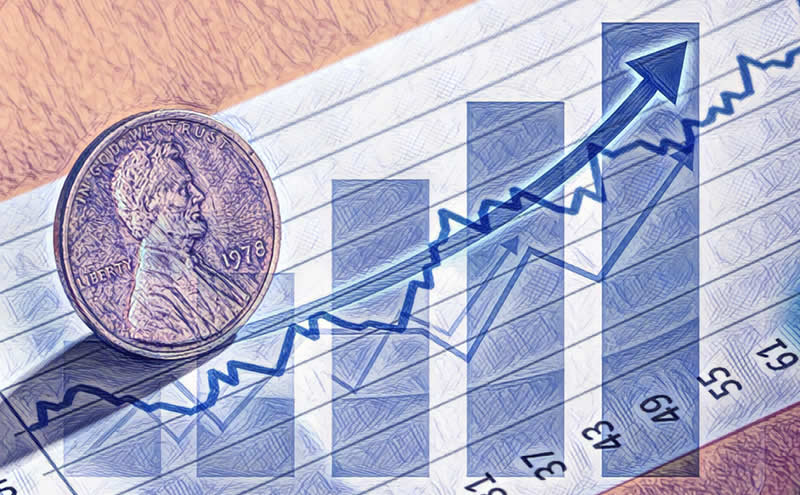 The top penny stocks in three categories are listed below: best value, fastest growth, and most momentum. The performance metrics below and those listed above are as of December 4, 2022. The trailing price-to-earnings ratio for these stocks is the lowest it has been in a year. The ratio for valuing a firm that compares its current share price to its earnings is called the price-to-earnings ratio.
Tilray Brands Inc (NASDAQ: TLRY)
The cannabis lifestyle and consumer packaged goods company, Tilray Brands, Inc., operates internationally. It runs two segments; the operating and business segment. Its four operating segment includes cannabis, distribution, alcoholic beverages, and wellness. The cultivation, manufacture, distribution, and sale of cannabis products for medical and adult use are all activities of the cannabis business category.
Equity strategist Kristoffer Inton predicts that Tilray's stock will surge over the next 12 months by a significant 219%. That is undoubtedly an optimistic view. Cannabis is anticipated to be legalized at the federal level, which will likely cause Tilray Brands' (TLRY) stock to soar. In addition to the regulatory accelerator, there are other reasons to be optimistic about corporate expansion.
Tilray (NASDAQ: TLRY) dominates the recreational cannabis market in Canada. Additionally, Tilray holds a 20% market share in Germany for medicinal cannabis. There is plenty of room for growth now that cannabis use for recreational purposes has been legalized in Germany.
Tilray brands are trading at 4.58 USD as of 3 AM WAT on December 4, with a percentage change of +9.83%. Moreover, it has already surged a whooping 20% in a 5-day trading timeline. TLRY stock is generally poised for multi-bagger returns over the coming few years.
Ring Energy Inc (NYSE: REI)
The oil and gas exploration and production subindustry have a generally positive outlook for the foreseeable future. With a current price of about $57 per barrel, crude oil prices have started to rise. Ring Energy, Inc carries out an exploration and production business. The Company's development, production, acquisition, and exploration efforts are concentrated in Texas and New Mexico.
Ring Energy develops, produces, and conducts oil and gas exploration in Texas and New Mexico. In the third quarter, sales volumes increased, and the purchase of Stronghold Energy resulted in nearly a doubling of revenues and a more than five-fold increase in net income.
Ring Energy Inc.'s $467.4 million market capitalization as of December 3, 2022, placed it in the 55th percentile among businesses in the Oil & Gas - Exploration and Production sector. The price-earnings ratio for Ring Energy Inc. is currently 2.7, which is cheap and suitable for an inflation-riddled economy.
The trailing 12-month sales for Ring Energy Inc. is $307.2 million, with a 48.3% profit margin. Only a few companies now can turn out as good reports as this. Also, the most recent quarterly sales growth over the prior year was 91.1%. Analysts forecast adjusted earnings for the current fiscal year at $0.900 per share.
Currently, Ring Energy Inc does not distribute dividends, so I'm buying this penny for growth.
Other penny stocks may perform well in the stock market this week, but after proper analysis, Ring Energy Inc and Tilray Brands Inc are the best stocks you can put your money on for profits this week.