Target: Earnings Preview, What to Expect?
The analysts expect the company to report quarterly revenue of $19.9 billion, which is 8.1% higher than the revenue reported in Q2 2019.
---
Target (NYSE: TGT) will announce its second-quarter earnings on August 19, 2020, before the market opens. Headquartered in Minneapolis, Minnesota, the company operates more than 18,400 stores across all 50 states and employs around 360,000 people.
Its shares started the year at $126.07 and since then, have gained approximately 8% YTD till Friday, August 14, 2020, when it closed on $136.53. Over the last two years, the stock has gained about 70%, beating Walmart's 47% and Amazon's 68% gain. The stock had earlier plummeted to $91.04 in mid-March amid the peak of coronavirus pandemic when the worldwide markets suffered from uncertainty and pessimism surrounding the pandemic and its effect on the economy and everyone's lives.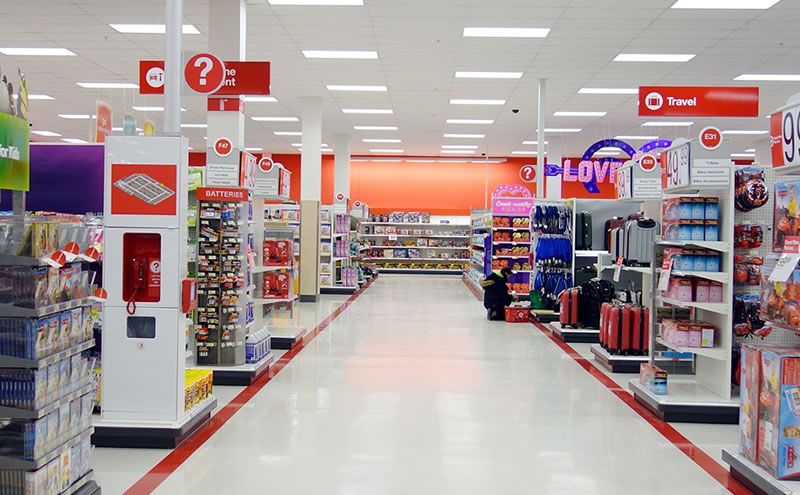 Revenue and EPS Estimates
The analysts expect the company to report quarterly revenue of $19.9 billion, which is 8.1% higher than the revenue reported in Q2 2019. Moreover, analysts expect it to post EPS of $1.56, which will be a decline of 14.3% from Q2 2019. In its first-quarter earnings report, the company put an earnings surprise of 46.24% in EPS and 3.03% in revenue, comprehensively beating the analysts' estimate. On average, the company has been generating 14% earnings surprise for its trailing four quarters.
Pandemic and Target's e-commerce expansion
Jump in Target's first-quarter revenue was helped by the company's aggressive focus on e-commerce activities like same-day services curbside pick up and home delivery and Shipt delivery. The company has been adding more products available for online order and curbside pick up and same-day delivery service.
The increased buying and stock-piling during the pandemic and the resultant stay-at-home orders will have positively impacted the revenue of the company, which will reflect in its second-quarter earnings report. Also, coronavirus stimulus, assistance packages, and unemployment benefits resulted in higher disposable incomes of individuals leading to higher spendings on consumers' discretionary and staples, thus further benefitting Target's topline.
The already-thin margins in the retail industry will likely be further dented amid the coronavirus pandemic. Increased expenditures on coronavirus containment, precautionary measures, and any potential decline in sales of higher-margin products might dent the profitability. In first-quarter results, its operating profitability declined to 2.4% of sales as compared to 6.4% in Q1 2019. Its second-quarter results will show how it fared in operating profitability.
Conclusion
The pandemic scenario has been helpful for the company and, as the first quarter, it will also help it in its second-quarter results as well. Also, the company's efforts with regards to boosting its online e-commerce delivery channels will uplift its revenues. Moreover, given its history of beating the analysts' and estimates and delivering earnings surprises continuously, we expect the earnings to beat the estimates once again, which will likely push the stock upwards.