Target Corp. shares flying high after reporting strong third-quarter results
Revenue for the quarter rose to $22.63 billion, as compared to $18.67 billion, in the year-ago quarter
---
Target Corporation (TGT) shares hit a new 52-week high of $171.93 this morning after reporting better-than-expected financial results for the third quarter, mainly due to strong demand across all its segments.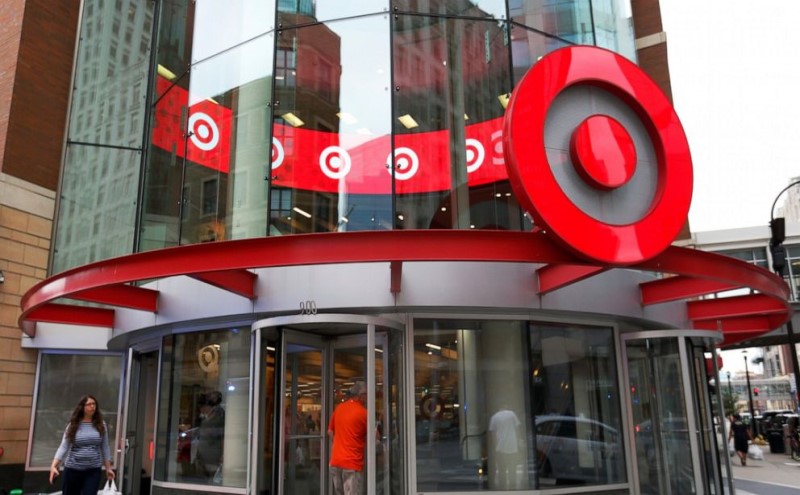 The Minneapolis, Minnesota-based retail corporation posted a profit of $1.01 billion, or $2.01 per share, for the three-month period ended October 31, well above $714.0 million, or $1.39 per share, in the same period, one year ago. On an adjusted basis, the company earned $2.79 per share, easily beating the consensus forecast of $1.60 per share.
Revenue for the quarter rose to $22.63 billion, as compared to $18.67 billion, in the year-ago quarter. Analysts surveyed by FactSet were looking for revenue of $20.77 billion.
Speaking on the results, Target's CEO Brian Cornell said in a statement "our strong results in 2020 reflect the benefits of our multi-year effort to build a durable and flexible model, with a differentiated assortment and a suite of industry-leading fulfillment options — all brought to life through the passion and effort of our team. As a result, we've seen a deepening level of engagement and trust from our guests. The result is unprecedented market share gains and historically strong sales growth, both in our stores and our digital channels,"
Target said comparable sales in the quarter jumped 20.7 percent, well above the consensus estimate of 11.2 percent surge. Moreover, digital comparable sales skyrocketed 155 percent in the quarter, while store comparable store sales saw a surge of 9.9 percent.
The demand for Target's same-day services, such as order pickup, climbed 217 percent during the quarter
Target Corp. (NYSE: TGT) stock is currently trading on heavy volume of 6 million shares, as compared to daily average volume of 3.93 million shares. If we look at the performance of the stock in the current fiscal year, it has jumped nearly 33 percent on year-to-date basis, including today's surge.