Perfect Entry and Exit Price For This Inverse ETF
This article will analyze the best entry levels to enter positions.
---
One way to maximize profit in the market is to get your entry and exit points perfectly. This is because, in the current state of the market, passive investing is not recommended. Investors should either get active or assign portfolio managers to take care of market activities on their behalf.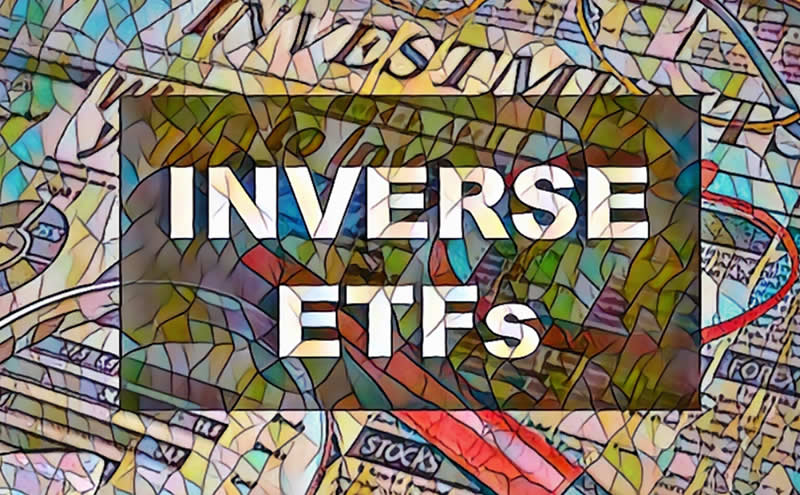 If you're a passive investor who sits back and holds stocks in this current market, you'll agree that sometimes you'll watch your portfolio go up, let's say 20 percent today, and you're down 30 percent the next. The key to avoiding this chaos is timing your entry and exit points in stocks you're convinced in after both fundamental and technical analysis. After all, profit is profit regardless.
The market hasn't shown any sign of a long-term upward trend yet, and hoping to make quick money going long or buying call options isn't the right way to invest currently, except if you want to hold such positions for more than 5 years. The best way to hedge is to hold quite some inverse funds.
This article will analyze the best entry levels to enter positions. We will also give our recommended exit levels. You can also take a profit when you feel comfortable because the market can reverse at any point. However, a long-term downtrend is the most likely way, given that we haven't bottomed yet.
SQQQ: ProShares UltraPro Short QQQ ETF
If you aren't going short with SQQQ, you must have been missing out on the market's most effortless gains. If you've held SQQQ for the past 5 days, you'll be up about 12 percent in your portfolio. If you also held about 6 months ago when we started calling out this inverse fund, you'll be up about 62 percent now.
The big question is, is it too late to get in? No, it's not. The consensus price target is $84. This is being conservative if you'd ask me. This ETF still has steam to run to $100 before the year runs out.
This inverse leveraged ETF keeps track of the NASDAQ 100. It mirrors the opposite direction. The NASDAQ has been down 23 percent during 6 months while SQQQ has been up 3X.
Entry point: Our entry price target for SQQQ is $53. The ETF is currently sitting at support on the $56 mark. However, there is a gap to fill down to $53. To make this entry point more convincing, SQQQ is forming a double top pattern that signals an immediate trend reversal in the face of a long trend.
Also, SQQQ is currently tilting towards an oversold position. Its RSI is sitting at 47. If it goes below 30, it is highly likely to trigger our entry point.
The NASDAQ 100 chart shows a double bottom pattern building up. A likely trend reversal is underway, and shorting the NASDAQ should be avoided at this point until the trend reversal is complete.
In summary, buying into this position depends on SQQQ breaking its support level at $56. If it bounces off support and goes up, always remember that we do not chase stocks. There are many equities to profit from in the stock market rather than chasing positions.
Exit point: The exit point for SQQQ depends on how much you, as an investor, are aiming to make with this position and how long you're willing to hold. $67 is an excellent time to take profit. There's a huge resistance level at $67. If it breaks resistance, there's an upward ride up to $84, then $100.
Why buy the SQQQ: This is my favorite inverse fund for apparent reasons. Inflation and basis points don't seem to be lowering soon. Sectors that get hit the most are the high PE valuation sectors. These include the Tech, Telecommunications, and Sofware companies. This is what the NASDAQ 100 tracks. So going against this index with a 3X leverage fund is a wise financial decision.