These Tech Stocks Are So Cheap at the Moment; Don't Miss Out.
These stocks are chosen, not only because of their current metric ratios but also on the basis of their potential. 
---
If you want good news regarding tech stocks, forget it. This year has been brutal for that sector. This year, the saying "things will get worse before getting better" is fitting for tech stocks.
For one, the NASDAQ composite index, made broadly of tech stocks, was down for most of this year. By June 2022, it had fallen 21%. It was only recently, in July, that it saw a growth of 14%. Aphabet Inc. (NASDAQ: GOOGL) has been down 14% year-to-date, Amazon.com (NASDAQ: AMZN) down 17%, and Apple Inc. (NASDAQ: AAPL) down 9%.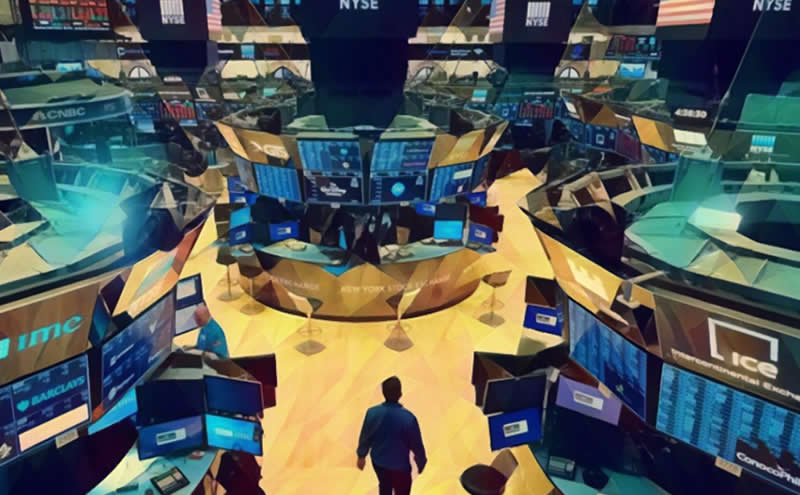 That means many tech stocks are cheap. But not all cheap tech stocks are worth it. So I will highlight three cheap tech stocks you should put into your portfolio. These stocks are chosen, not only because of their current metric ratios but also on the basis of their potential.
1- AcuityAds Holdings Inc. (NASDAQ: ATY)
AcuityAds is an advertising company for different channels. Marketers can use its tools to connect to audiences through channels like video, social media, mobile, and online display advertising campaigns. Many marketers say its tools are one of the best in the world.
It also has a proprietary platform, Illumin, launched in 2020. Illumin helps advertisers analyze how their adverts impact their audiences and how they can improve on them.
Acuity Ads (NASDAQ: ATY) is listed on the Toronto Stock exchange as a Canadian company. Right now, it trades at 2.53 USD. This value is cheap for many investors who can scoop up several shares. But the cheapness doesn't mean it's not valuable. Based on our calculations, we expect the stock to rise to $4.80 before the end of this year. This would represent a growth of more than 45%.
The advertising climate might be challenging right now due to inflation, but AcuityAds has lots of potential since its tools have a variety of uses, no matter the sector.
2- Shopify Inc. (NYSE: SHOP)
Shopify is one of the dominant e-commerce companies in the world, with headquarters in Ontario, Canada. Shopify is a particularly lucrative stock because of its position in the e-commerce landscape. Despite the challenging terrain where online sales have lagged, Shopify has lots of growth potential.
For one, many investors are not bothered that the stock has lost 70% of its value year-to-date and trades at $41.17. Even Amazon has lost much of its value this year. The macroeconomic headwinds are affecting the tech industry broadly. Also, the company has been concentrating on building its cloud offerings. The cloud is a promising area for e-commerce companies that seek to diversify. These investments would make the company grow considerably when the business environment improves.
Despite the challenges, it has also been growing in revenues. Compared to Q2 2021, its gross profit increased by 6% to $665 million in Q2 2022. It has also launched several features on its websites that include the ability of customers to reach merchants through Twitter profiles and the ability to sync Shopify with a business' Google local inventory asset.
Shopify has been pretty expensive in the past, but now the stock hovers around our buy zone.
3- Twilio Inc. (NYSE: TWLO)
Twilio provides web service APIs (application programming interfaces) that help businesses make and receive phone calls, text messages, and other communication tools.
The stock has fallen 63% year-to-date but has risen for the past month, as well as other tech stocks. Many investors are worried about Twilio's future. However, we believe Twilio is among the tech stocks with much value and potential.
For one, the company's user base is large and is growing. It has several vital clients like Airbnb, Lyft, and the American Red Cross. All of these companies have several customers who rely on Twilio's software. During its Q1 2022 earnings call, the company said its active accounts grew by 14%. Although this was not high enough compared to the growth in 2021, this is significant because of tech companies' headwinds.
Its revenue has been growing. It saw a 33% growth in revenue in the first quarter of 2022, and company guidance says it expects further growth when it releases Q2 2022 results.
Furthermore, Twilio has a lot of market share in its target market. This is because it has many significant advantages over other cloud-based communications platforms.
From due diligence, these are top picks for cheap tech stocks to own now. Are you looking at any stock on this list?