Three Soybean ETFs That Are Profiting From The Food Crisis
Why are Soybean Stocks good for the long term? Why have Soybean Stocks been rising these past weeks? I asked myself similar questions when making due diligence on important stocks in the Agricultural sector, subsector Soybeans.
---
Soybeans are versatile crops. They are consumed and grown globally. The US alone produced 4.435 billion bushels of soybeans in 2021 on 86.3 million acres. However, this alone cannot suffice for the needs of the US or other countries around the globe. The demand for Soy and soy-based products has made Soybean outpace other crops in the commodity market. It has outpaced the prices of corn and even wheat. And this trend continues to play considering the circumstances around the globe. The war in Ukraine has shown us that soybeans are very important to the food chain. If we have a functional and healthy agriculture system, people will never go hungry, even if there is a war.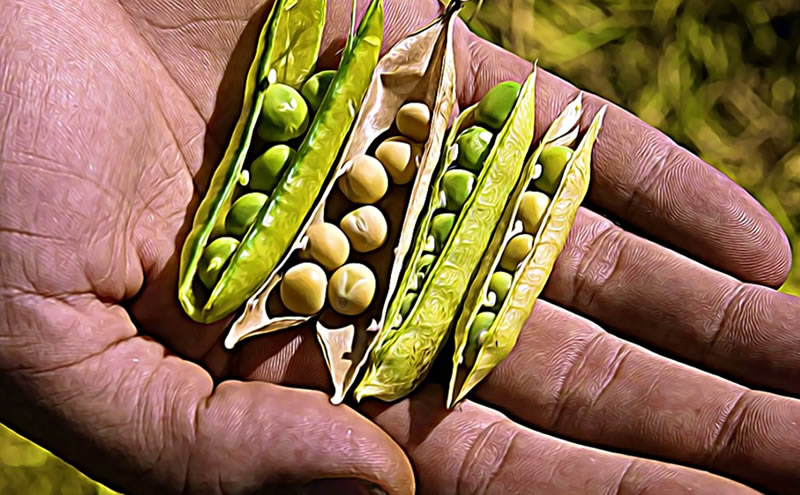 Soybeans have seen a rally this year with the war in Ukraine as a catalyst. The looming food crisis due to the war is another. This week, soybean futures contracts rose to a ten-year high on the Chicago Board of Trade (CBOT),settling at $17.69 a bushel. Russia and Ukraine are among the top ten producers of soybeans. Therefore, the war has created a shortage of supplies, driving the price up. Prices are up 24% year-to-date.
So what exchange-traded funds (ETFs) are ready to profit from this rally in soybean prices? This article will highlight three popular soybeans ETFs you should add to your watchlist if you want to make the most out of the food chain disruptions.
1 - Teucrium Soybean Fund (NYSEARCA: SOYB)
This ETF tops our list because it just broke resistance and has just hit 52 week high. Trust me, it's not resting on its oars yet. It has more room to grow and that's why we should just be on the train now. This fund is the only ETF that focuses exclusively on soybeans. Since May 11, it has risen by more than 29%. The fund provides exposure to soybeans in the futures market on the CBOT. The fund controls net assets of $92 million, with a volume of 186,728.
This fund is not helpful to long-term investors who have a buy-and-hold strategy. Instead, short-term investors will profit more from it. It involves making tactical advances in the agricultural commodities market. The fund has a 1-year return of 19% and a 5-year return of 63%. It outpaces the average in the agricultural commodities market. Year-to-date, its return has been 28.5%.(334 = 490).
I like this ETF because of its backing. It's also invested in top companies Goldman Sachs with a net holding of 1.20% amongst others. Right now, it has a Zacks ETF score of 3. It's a hold at the moment.
2- Invesco DB Agriculture Fund (NYSEARCA: DBA)
The fund invests in agricultural commodities like corn, soybeans, wheat, and sugar. It deals mainly in grains on commodities exchanges. It is a cost-effective way for investors to have a broad range of commodities investments with futures contracts. Agricultural commodities are usually the most liquid and widely traded items. This ETF takes second place because its trading is speculative, and the target markets are volatile. Therefore, sometimes, the fund could incur significant losses in the market. Despite that, this ETF is very popular among investors who want exposure to agricultural commodities.
It can serve as an inflation hedge or a diversifying agent due to its portfolio's broad range of active commodities. Investors with short-term strategies will find this fund very convenient. Also, buy-and-hold long-term investors can make use of the opportunities it offers.
The fund has a 1-year return of 16.55% and a 3-year return of 36.85%. Its year-to-date return is below its peers and stands at 12.30%.
3- Teucrium Agriculture ETF (NYSEARCA: TAGS)
TAGS focuses on essential crops like soybeans, wheat, corn, and sugar. Therefore, it is easy for investors to gain exposure to these commodities. In addition, the TAGS expense ratio is one of the lowest in the agricultural sector. It stands at 0.13%. AGS invests in the shares of four Teucrium accounts, including the Teucrium Corn Fund, Teucrium Soybean Fund, Teucrium Sugar Fund, and Teucrium Wheat Fund.
The fund's assets under management (AUM) are $36.54 million. It also has a net asset value of $38. One interesting fact about this ETF is the net cash inflow. It has seen a rise of almost $12 million dollars over the past month. So there is cash at hand for further investments.
The fund has a 1-year return of 30% and a 3-year return of 20.35%. Also, its year-to-date return is 28.39%. It is a good investment for both short-term and long-term investors. These Soybean ETFs would keep hitting higher highs around this moment. Jumping on the train now would be a wise decision considering the selloff in other key sectors of the market.