Rent the Runway doubled its revenue in fiscal Q1
Rent the Runway reported its financial results for the first quarter on Friday. Here are the notable figures.
---
Rent the Runway Inc on Friday said it doubled its revenue in the fiscal first quarter. Shares still closed the regular session down roughly 4.0%.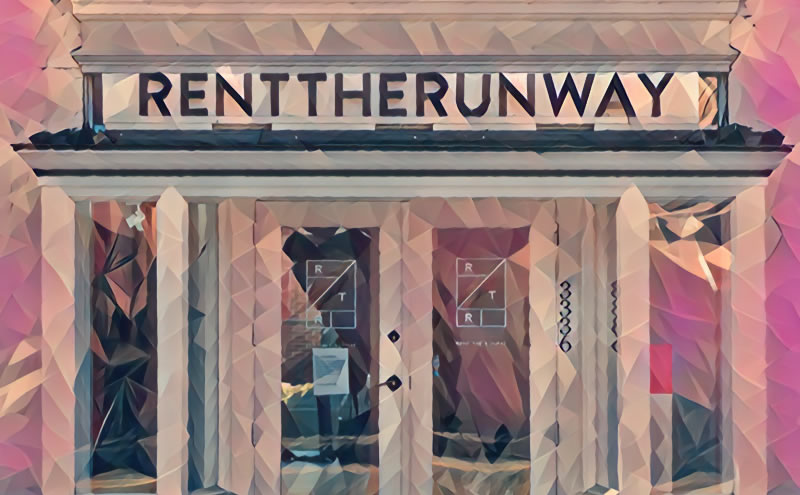 Rent the Runway Q1 Financial Highlights
The following results are compared to the first quarter fiscal 2022.
* Reported a revenue of $67.1 million compared to $33.5 million [100% INCREASE]
* Net loss was $42.5 million compared to $42.3 million [0.47% INCREASE]
* Gross profit jumped to $22.5 million compared to $8.1 million [177% INCREASE]
* Adjusted EBITDA upped 41% to $8.8 million
First-quarter loss on a per-share basis was 67 cents versus a loss of $3.75 per share in Q1 last year, CEO and Co-Founder Jennifer Hyman said:
"I'm excited to share that we exceeded our Q1 guidance across all key metrics both on the top and bottom lines, growing revenue 100% YoY and gross margin by 9 points YoY. Our strong performance is evidence of our firm position in the broader experience economy, which has enabled us to make significant progress on our path to profitability and achieve record ending Active Subscribers in the first quarter of 2022."
Other Prominent Figures
The shared designer closet platform also reported a 70% YoY increase to 177,213 total subscribers. 134,998 active subscribers represent an 82% increase compared to Q1 of fiscal 2021. Gross margin stood at 33.5% versus 24.2% a year ago. The company also launched one new designer and six new Exclusive Designs collections. Wall Street currently rates Rent the Runway at "buy" with an average price target of $11 a share.
Rent the Runway's Outlook for 2022
For full fiscal 2022, the Nasdaq-listed company forecasts $295.0 million to $305.0 million in revenue on an adjusted EBITDA margin of 6.0% to 5.0%. CFO Scarlet O'Sullivan said:
"Underscoring our confidence in the business, we are reiterating our outlook of 45%-50% YoY revenue growth in fiscal year 2022, and our target of Adjusted EBITDA breakeven in the next 2-4 quarters, while progressing towards our top priority of free cash flow breakeven in the mid-term."
For the current quarter, the eCommerce platform foresees a revenue of $72.0 to $74.0 million, and the adjusted EBITDA is expected to be $4.0 to $3.0 million. The $217.2 million company is currently down roughly 59% for the year.