PayPal's Roller Coaster Ride
Despite recent downturns, PayPal, equipped with its robust resources, strong brand recognition, and technological adaptability, holds potential for future growth through cryptocurrency, buy-now-pay-later services, business lending, strategic partnerships and acquisitions, especially within developing international markets.
---
PayPal (NASDAQ: PYPL), the behemoth in digital payments, has had an interesting journey. Once a pivotal part of eBay and a preferred choice for e-commerce transactions, it's now facing the heat of competition and changing market dynamics.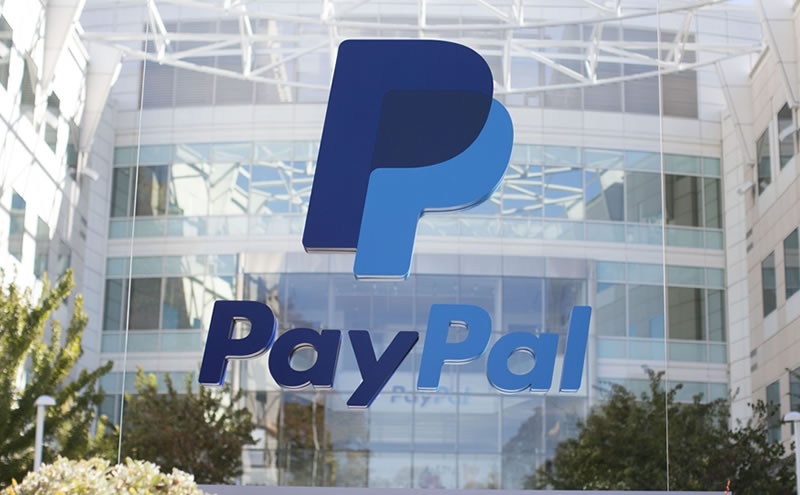 PayPal, with its market valuation of a staggering $84 billion, had an impressive annual revenue of $27.5 billion in 2022. Its initial rise in the e-commerce world was nothing short of meteoric. In the era of fledgling digital transactions, PayPal was a trusted companion to the digital consumer, providing a safe and secure platform for online transactions.
However, the stock market's narrative paints a different picture. After soaring to unprecedented heights during the pandemic, the company's shares have since seen considerable losses. What's interesting is that this downturn occurred despite the fact that PayPal remained highly profitable during the pandemic, with an accelerated rate of growth due to the surge in digital transactions.
PayPal's trajectory during this time reminds me of IBM's journey - a company that was once an industry leader, but later faced a decline in organic growth. This raises a pertinent question - is PayPal walking the same path as IBM?
Looking back, PayPal made a name for itself as a reliable digital payment solution when it was part of eBay. It offered a smooth checkout experience that consumers embraced wholeheartedly, and at one point, a staggering 60% of PayPal's revenue came from transactions made on eBay. The eventual separation from eBay in 2014 set PayPal on a path towards scaling up and broadening its reach beyond eBay's boundaries.
Post the split, PayPal continued to outperform, even surpassing eBay in annual revenue. It remained an independent player, serving multiple marketplaces and witnessing exponential growth. It's noteworthy that about 90% of PayPal's profits are derived from transaction revenues, underlining the importance of total payment volume (TPV) as a vital success metric.
PayPal's (NASDAQ: PYPL) fortunes took a dramatic turn during the pandemic, as consumers started relying heavily on online transactions. Its annual revenue witnessed a significant jump, going from $17.8 billion in 2019 to over $25 billion in 2021.
However, as pandemic restrictions began to ease, PayPal's stock showed signs of weakness, losing all its pandemic-period gains within a year due to a series of disappointing earnings reports. It's worth noting that post-pandemic, investors seemed to shed their holdings of 'winners', reflecting a market that appeared focused on near-term absolute growth.
The change in e-commerce dynamics is another important factor to consider. During the height of the pandemic, e-commerce retail sales accounted for 16.4% of total sales in America. The growth, however, has slowed down significantly, remaining under 15% over the past two years. This has inadvertently impacted PayPal's growth, which is intrinsically tied to the e-commerce landscape.
Also, the digital payments space is not exclusive to PayPal anymore. Today, major tech companies have their own online payment platforms, and even traditional banks are venturing into this territory. This not only multiplies competition for PayPal but also dilutes its market share.
However, all is not gloomy for PayPal. Despite near-term challenges, the long-term perspective still holds promise. While it may no longer be viewed as the undisputed leader in digital wallets and payments, it is well-positioned to grow in line with e-commerce trends in the foreseeable future.
The focus, for now, should be on long-term growth strategies. Amidst an uncertain macro-environment, PayPal has the ability to control its spending and thus impact earnings growth. Experts suggest that PayPal should focus on its core competencies and build upon its existing consumer base, while continuing to innovate and expand its offerings.
One area of potential growth is the burgeoning crypto market. PayPal has already made strides in this domain, allowing users to buy, hold, and sell cryptocurrencies directly from their PayPal account. As the popularity of digital currencies continues to rise, this could provide a significant boost to PayPal's revenues.
Furthermore, the company's recent ventures into buy-now-pay-later services and business lending offer additional avenues for growth. PayPal could also harness the potential of international markets, especially in developing countries where digital transactions are becoming more commonplace.
The rise of FinTech startups is another trend to watch. While these nimble newcomers may pose a threat, they also present opportunities for strategic partnerships and acquisitions. PayPal's significant cash reserves could be used to snap up promising startups and integrate their innovative technologies.
To be clear, it's not all smooth sailing ahead for PayPal. The company faces significant challenges, including intense competition, market saturation, and changing consumer preferences. But it has the resources, the brand recognition, and the technological prowess to adapt and thrive.
In the final analysis, PayPal's roller coaster ride mirrors the broader dynamics of our ever-evolving digital economy. It's a fascinating case study of how a company can rise to great heights, navigate turbulent waters, and continue to innovate in the face of adversity. Despite the recent downturn, it would be premature to write off PayPal. After all, as the old saying goes, "it ain't over till it's over."
Much like IBM, PayPal is standing at a crossroads. The path it chooses will not only determine its own fate but also have significant implications for the broader digital payments landscape. If history is any guide, we should expect PayPal to continue pushing the boundaries of what's possible, creating a future that's as exciting as its past.