Post Holdings shares turn red following weak quarterly performance
Adjusted profit of 58 cents per share was well below analysts' average forecast of 78 cents.
---
Post Holdings Inc. (POST) shares plummeted more than 6 percent in the mid-day trading Friday after the company announced its financial results for the fourth quarter that fell short of the consensus forecast.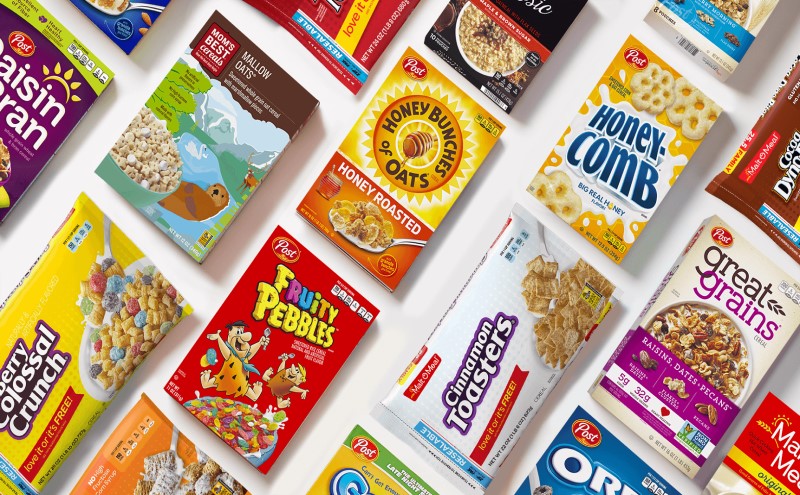 The Brentwood, Missouri-based consumer packaged goods company reported earnings of $57 million, or 83 cents per share for the three months ended September 30, as compared to a loss of $61.1 million, or 84 cents per share in the comparable period last year. On an adjusted basis, profit was 58 cents per share, well below analysts' average forecast of 78 cents.
Revenue came in at $1.41 billion, down from $1.44 billion in the year-ago quarter, mainly due to weak sales across its foodservice and some other segments as a result of the pandemic. Analysts on average were looking for revenue of $1.44 billion.
Selling, general, and administrative costs decreased by 6.4 percent in the quarter versus last year.
If we look at the performance of different segments, revenue at Weetabix rose to $113.7 million in the quarter, representing a surge of 8.5 percent on a year over year basis. Comparatively, Foodservice revenue fell 23.3 percent to $320.5 million. Revenue at refrigerated retail rose 2 percent to $223.4 million on a year-over-year basis, while sales at BellRing brands jumped 31.7 percent to $68.1 million.
Post Holdings Inc. (POST) also announced that it repurchased 1.5 million shares of its stock in the fourth quarter for a total price of $125.5 million.
Shares of POST fell sharply in March after the Covid-19 outbreak. Since then, the stock has been struggling to regain its lost value. Overall, POST shares have declined more than 16 percent on a year-to-date basis, including today's drop. At the current trading price, the company's market cap stands at $6.185 billion.

---