On Palantir Winning Another Contract: Why Palantir May Remain an Underperformer
Palantir (NASDAQ: PLTR) is a company with patriotism at the core of its values and vision.
---
The company's latest deal is part of a program formerly called Project Maven (which involved google). Palantir took up the contract after google abandoned it due to the outcry from concerned employees regarding the use of AI in Defence and the Military. The project is about utilizing artificial intelligence to improve the accuracy of drone strikes and existing video recognition software.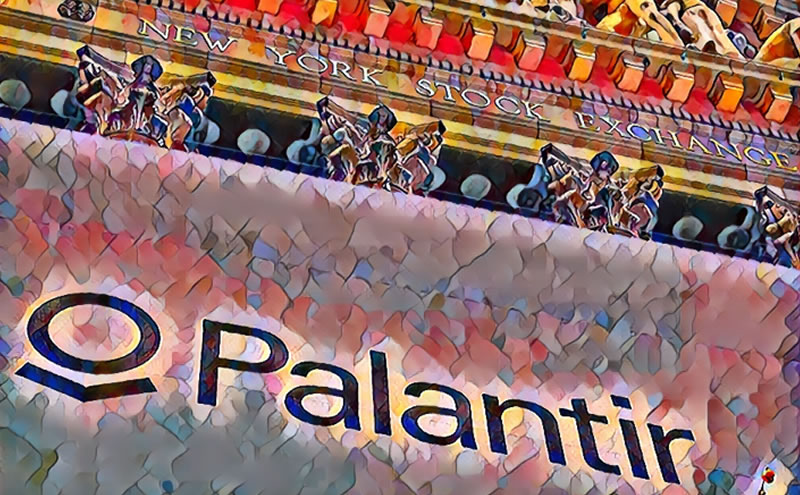 Earlier this week, Palantir ($18.4|-9.23%) was awarded another deal by the US, renewing its contract with ICE (Immigration and Customs Enforcement). The contract is worth $95.9 million spread over five years, in a report released by the company.
The contracts further expand Palantir's footprint within the US government as it is common knowledge that most of the revenue generated by Palantir is from government deals.
Projected 2022 Q3 and Q4 earnings for Palantir
So far, the company has fulfilled their promise to grow revenue at a rate of 30+% annually. Although, the company's share price struggled before the recent economic recession. The company's stock has been almost down by 70% over the last year. Its Market Capitalization is about $16.78 billion with a price target of $12.83.
The earnings estimate and projection for Q3 and Q4 2022 is an EPS of 0.04 (-0.03 for a low estimate and 0.08 for a high estimate) The expected revenue to be reported is between $474 million to $475 million for Q3 and $1.9 billion to $1.902 billion for the whole year.

However, with the news surrounding Palantir, it needs catalysts to be on a bullish trend.

What Palantir has to overcome before the stock can rally
1. Reduce stock-based compensation: The company's shares rose by 70% year/year during Q4 2020 after its direct listing. At the end of Q3 2021, the weighted-average shares increased by 165% year/year.
Its share count keeps increasing due to its heavy reliance on stock-based compensation (which swallowed 55% of its revenue at the end of Q3 2021) to fund its operation in place of cash. This dilution will keep happening until Palantir becomes profitable. Stock-based compensation is the primary reason this company's stock seems unattractive to buyers.
2. Reduce dependency on government contracts: A massive chunk of Palantir's revenue (over 50%) comes from contracts awarded by the government. Very soon, the company's services might no longer be needed by the government as plans to create a customized in-house platform have been carried out, thus, reducing the revenue of Palantir due to its overreliance on government deals.
To avert this, Palantir ($18.4|-9.23%) should be open to extending its services to private and public firms. Also, the cost of creating customized solutions for government deals should be reduced while they focus more on creating solutions that can be used by companies belonging to different sectors.
3. Inflation and direct listing expenses: Every company is affected by inflation as it increases expenditure and the amount needed for capital. Nevertheless, some companies performed well on the stock exchange market due to the strategies they have in place for growth and profitability and other favourable factors.
Last year, Palantir's net loss was inflated by its direct listing expenses.
Until this company starts making these adjustments, it may be an underperformer for a while.