This Company's Q2 2022 Earnings Beats Expectations Amid Price Hikes; Don't Miss This Train
Based on this stellar performance, the company was optimistic about its sales growth and raised its outlook.
---
On Wednesday, Procter and Gamble (NYSE:PG) released its Q2 earnings report for 2022, with earnings and revenue topping Wall Street's expectations. However, price hikes were a determining factor in offsetting the increase in commodity and freight costs due to rising inflation.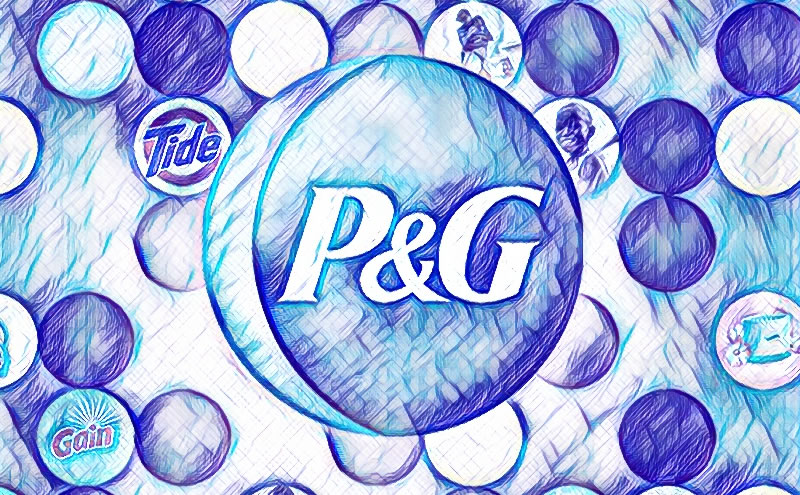 Based on this stellar performance, the company was optimistic about its sales growth and raised its outlook. There was a note to the statement, though - inflation would weigh more heavily on its fiscal revenue for 2022. After the Q2 earnings report, P&G shares rose by 3.9% as the market was upbeat about its prospects going forward.
The company reported earnings per share of $1.66, while Wall Street expected $1.65. The revenue was $20.95, a rise of 6%. Also, organic revenue, after discounting foreign currency acquisitions and divestitures, rose 6%. So, on all counts, P&G was able to beat expectations. In addition, P&G noted that half of the growth in sales was due to rising prices on a broad basket of goods it sells.
The company said that consumers should expect more price increases. On a conference call with CNBC, executives of the company said they had already informed retailers of this fact. Products affected include fabric care products like Downy dryer sheets and Tide detergent. I hope they can bear these increases, effective from February 28.
The highest organic growth came from the personal health care line, with an increase of 20%. P&G said this high growth was linked to the intense flu and cold season we just witnessed that lifted the demand for Vicks and Quil products. In addition, one of its high-demand products, Oral B toothbrushes, saw a boost from price increases.
The home-care segment had organic sales of 8%—another quite impressive segment for the company. Increased demand and price hikes propelled this segment to new sales highs. Its fabric care business also saw strong sales, with Tide and laundry detergent pods as front runner products.
Unlike last year when the baby, feminine, and family care segment fell 1%, there was a 5% growth this quarter. This growth is primarily due to higher prices buoyed by increased costs. In addition, P&G said it hopes to make this segment a gold mine by acquiring Farmacy Beauty, Ouai, a haircare brand, and Tula skincare. While writing this article, P&G (NYSE:PG) stock stood at $162, with a 2.62% growth over the past 30 days. The stock has been going strong for the past five years, and with the recent earnings report, it is still a strong buy. This year, Wall Street analysts forecast a 5.5% rise in the stock to $170, with the best estimate at $185.
Even while interest rates are rising and equities are falling, P&G is still a good buy because several factors are in its favor. With inflation, consumers will opt for discretionary spending, and P&G (NYSE:PG) has the products they will spend their money on, like razors, toothbrushes, toothpaste, and diapers. Compared to the market, P&G stock may be very cheap. It has not fallen like other stocks.
Another reason P&G stocks are holding their head above the water in this inflation is that its products are staples. Even if the world goes into a panic mood, it will continue selling its diapers and toothbrushes. So people will continue to buy P&G products even in a recession, and its shareholders will continue to get their $1.13 per share. P&G has continued to outperform the market. I don't see the fundamentals changing soon. So this is the right time to have it in your portfolio.