Procter And Gamble (P&G),and Nasa, Collaborate to Develop Space Detergents
P&G, headquartered in Cincinnati, Ohio, has said that it is preparing a space-formulated detergent.
---
Have you ever wondered how astronauts do their laundry in space? Unfortunately, the answer is that they don't. Instead, they wear the clothes they came with and trash them when they can't take the filth. Imagine an astronaut wearing one underwear for days, changing them repeatedly, and finally, when it gets stinky, it gets into the trash bin and sent to burn in space. That's the situation right now. But NASA and Procter and Gamble (P&G) want to change all that.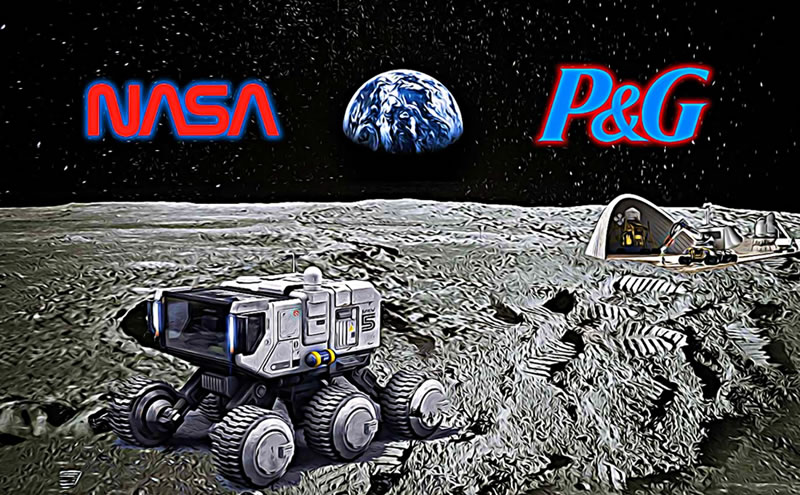 First, they will start with some experiments at the International Space Station, and when concluded, there will be application to missions to Moon and Mars. P&G, a global brand that makes household detergents, has been pencilled down to provide the space detergent. For sure, the chosen detergent has to use little water.
P&G, headquartered in Cincinnati, Ohio, has said that it is preparing a space-formulated detergent. The new detergent will be based on TIDE, a popular brand. Some samples were sent to the International Space Station (ISS) in December, and a second sample is planned for May this year. The detergent will use less water and clean better.
The problem looks small when described, but if you are an astronaut who has done the math, you will realize it is a gigantic problem that needs a solution. For one, space for rocket cargo is expensive and limited. So, it would be resource-efficient if astronauts could reuse clean, washed clothes in space rather than receive shipments of tons of new clothes every time a rocket comes along. Each astronaut needs 150 pounds of clothes each year which are discarded when soiled. Furthermore, some missions to the Moon and Mars can take about 3 years.
Costs aside, there are also the health factors involved. Space astronauts have to do exercises daily to combat the muscle weakness they experience due to living in an environment with lower gravity than Earth. Those clothes will contain sweat and micro bacteria from dirt. If supplies don't come in time, they have to wear those shirts again, exposing themselves to germs. In addition, they could endanger the astronauts' health if not washed. Although some solutions NASA has come up with are antimicrobial clothing to prolong wear, those solutions are short-lived.
So, astronauts are excited with the news that P&G is putting its best talents in the detergent department to help them solve that problem. The two samples being sent by P&G to space are part of an experiment NASA is conducting to find out how the detergents will fare in an environment of weightlessness. In addition, the May consignment will include removal pens and wipes from P&G for testing by astronauts in space.
One of the design challenges of the mission is how to reclaim the laundry water for cooking and drinking. Presently, urine and sweat are recycled on ISS. The team is also looking for ways to make that possible for laundry water.
NASA and P&G believe they can solve these problems. Presently, P&G is enjoying a buy rating by many analysts and investors. The share price is currently $160.60, and the 12-months projection is a 15.1% growth to $185. Next week, January 19, P&G will release its earnings report for the Fiscal Year 2021.
Would this proposed detergent also clean up P&G stock price for the better?