I'm Buying the Stocks of These Companies Because of Their Positive Cash Flows
Today, I will be looking at two great companies with significant cash flows to invest in.
---
Positive cash flow is an underrated metric I use in sifting out quality stocks from weak ones.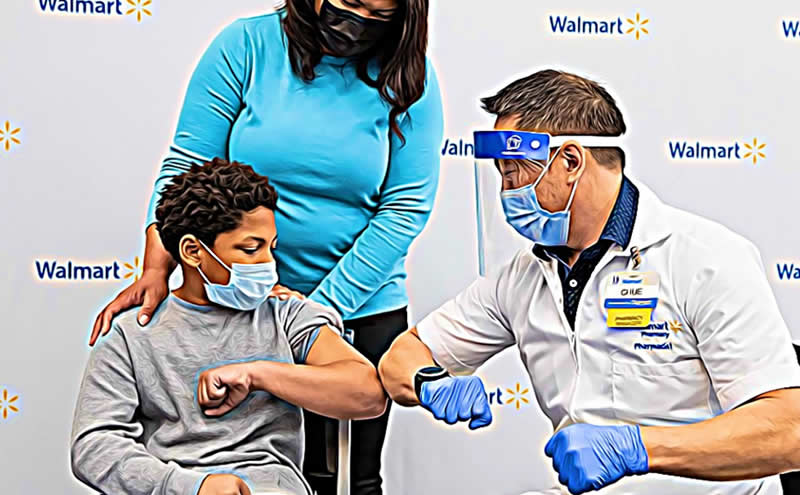 1- Walmart (NYSE: WMT)
Walmart (NYSE: WMT) is renowned for its immense free cash flow, which has been the envy of other retail and consumer companies worldwide for over a decade.
Free cash flow is the money left over after all expenses, capital investments, and dividends are paid. Walmart's impressive free cash flow over the last decade has continuously provided investors exceptional returns. Walmart's revenue is up substantially and continues to bring in strong returns year after year, but its ability to generate a substantial free cash flow is even more impressive. Some of this success is due to the company's cost-cutting initiatives, but its sheer size and market share also give it a competitive edge to extract more value from its free cash flow.
Walmart's dominant position in the eCommerce industry has allowed it to weather numerous economic downturns, and its massive size has allowed it to remain competitive and ensure robust revenue streams. Walmart's (NYSE: WMT) strategic investments in technology and global supply chains have also strengthened its free cash flow, as has its increased focus on e-commerce and digital solutions, which have driven additional sales. The company's long-term outlook has allowed it to remain an attractive investment option, and its continued commitment to innovation will no doubt ensure that it continues to be a leader in the retail industry for years to come.
Their financial statement for the year ending 2018 showed a cash flow from operations of $13.5 billion. For the first quarter of 2019, the company reported a staggering $18.9 billion in free cash flow. Walmart's annual free cash flow for 2021 was $26.025B, a 75.01% increase from 2020. As we await the annual cash flow report for 2022, it is imperative to note that Walmart has even cash flow to diversify and invest in other sectors of the economy.
2- Pfizer (NYSE: PFE)
Pfizer (NYSE: PFE) is one of the largest pharmaceutical companies in the world and has one of the best free cash flows of any company, especially in the biotech sector.
Pfizer reported a free cash flow of more than $20 billion in 2019. The majority of this cash came from the sale of its Consumer Healthcare division in early 2019, which generated a cash inflow of $13.5 billion. Pfizer's cash flow from operating activities for the twelve months ending September 30, 2022, was $74.517B, a 21.28% increase year-over-year, while its annual cash flow from operating activities for 2021 was $32.58B, a 126.2% increase from 2020.
The company's robust drug portfolio boosts its free cash flow generation. Pfizer's substantial free cash flow reflects its financial strength, which is further evidenced by its high credit rating by the three major credit rating agencies. Its free cash flow has helped the company make strategic sales, research, and development investments and increase shareholder value.
An important thing to remember about Pfizer's free cash flow is that it is largely non-operational, coming mainly from non-recurring income sources, such as divestments and non-operating gains. The company also has significant net operating income, although it is more volatile than its free cash flow. The net operating income helps the company meet operational expenses, such as research and development and other operating costs.
Overall, Pfizer (NYSE: PFE) has a substantial free cash flow, which reflects its financial strength and gives it the ability to make strategic investments. It also helps to reduce financial risk and provides the company with additional liquidity. This solid financial health has enabled the company to expand its operations and increase its market presence, benefiting its shareholders.
Buying Pfizer And Walmart For Long Term
Investing in Walmart and Pfizer stocks in the long term is a sound choice for stock investors. Walmart is the largest retailer in the world and the largest company in the United States and, overall, has a strong track record of growth and profitability. Meanwhile, Pfizer is the largest pharmaceutical company in the world and has outperformed industry peers in terms of net income and dividend payments.
Both companies have established business models, strong balance sheets, and successful track records. With Walmart and Pfizer both having high earnings stability, investors can be confident in the long-term prospects for both companies. In addition, Walmart and Pfizer offer impressive dividend yields, which can provide investors with passive income.
Furthermore, both companies have long-term growth potential and may be attractive investments for portfolio diversification.
In conclusion, investing in both Walmart and Pfizer stock is a wise long-term investing decision. With impressive returns, reliable performance, and potential for future growth, these stocks have the potential to become great investments in the future.