Pinduoduo Inc. (PDD) shares hit new 52-week high after strong Q3 performance
Revenue for the quarter came in at 14.21 billion yuan, up 89 percent from the same period last year
---
Pinduoduo Inc. (PDD) shares skyrocketed more than 20 percent on Thursday morning after the Shanghai, China-based interactive e-commerce platform posted better-than-expected results for the third quarter, mainly driven by higher demand as economy rebounds from the Covid-19 pandemic.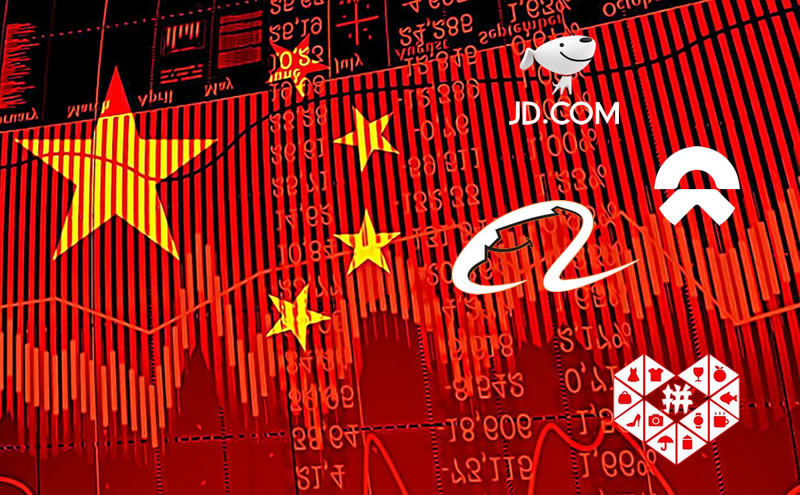 The company said its net loss for the quarter narrowed to 784.7 million yuan, as compared to 2.34 billion yuan in the comparable period last year. On non-GAAP basis, the company reported earnings of 466.4 million yuan, as compared to a loss of 1.66 billion yuan, one year ago.
Revenue for the quarter came in at 14.21 billion yuan, up 89 percent from the same period last year. Analysts on average were looking for revenue of 12.34 billion.
Chief Executive Officer at Pinduoduo, Mr. Lei Chen said in a statement "this quarter we continued to invest in user engagement, which resulted in strong growth of MAUs and active buyers, our strategic priorities are informed by the changes in consumer habits that we observe and anticipate. We continue to innovate in order to meet such needs, especially in the agricultural industry."
Pinduoduo's gross merchandise volume jumped to 1.5 trillion yuan, representing a surge of 73 percent as compared to last year. Average monthly active users increased by 50 percent to 643.4 million, while active buyers climbed 36 percent to 731.3 million.
The company said that its operating costs were 12,245.4 million yuan in the quarter, higher than 8,472.6 million yuan in the same period last year.
Pinduoduo (NASDAQ: PDD) shares made a new 52-week high of $138.27 following the quarterly results. The stock is currently trading on heavy volume of 17 million shares, versus daily average volume of around 7.9 million shares. PDD stock has performed well so far this year. Its share price climbed nearly 250 percent on year-to-date basis.
---