Novo Nordisk in the expanding market of diabetes care
The Danish multinational offers an exciting growth opportunity.
---
Diabetes is a group of metabolic disorders characterized by increased levels of blood sugar over prolonged periods of time. A condition tightly related to human development - the prevalence of diabetes has risen specially in places with important wealth, industrial, and economic growth.
There are two main types of diabetes: Type 1 (T1D) diabetes, previously referred to as "insulin-dependent diabetes", constitutes 5.2% of all diagnosed cases in the US. Type 2 (T2D) diabetes is associated with body weight and exercise, and it accounts for 90% of all diabetic patients. In 2019 there were over 463 million diabetic patients worldwide, a number expected to almost double during the next 25 years. In the US only, it is estimated that 10.5 % of the population is living with diabetes.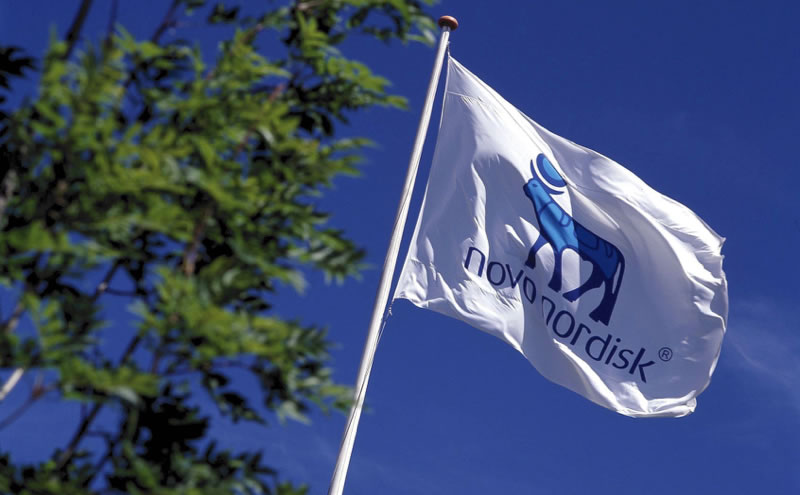 An increasing number of health organizations are developing programs and driving funds towards health awareness. In the US, the National Institute of Health spends yearly $1 billion in diabetes research alone. Current healthcare spending in diabetes is upwards of $700 billion annually, and with the current epidemiological trends, the expanding market of diabetes care offers a number of opportunities for investors.
The diabetes care drug market ($69.7 billion) is dominated by insulin, as it is needed by all T1D patients and approximately 20% of T2D patients, totaling 100 million people worldwide. Insulin manufacturers hold the vast majority of the diabetes care market.
NovoNordisk (NASDAQ: NVO) - The Danish multinational controls 47% of the global insulin market, and have seen their sales driven up by mid-single digits consistently over the last three years. With a short-lived drop due to the COVID pandemic, NVO share price increased over 30% in the last year. Although their revenue looks flat YoY, their Q2 net income rose 11% over Q2 2019 reaching $1.7 billion.
Their non-insulin drugs seem to be on the right path also. Ozempic, a GLP-1 receptor drug, injected weekly to manage blood sugar levels in T2D, quadrupled in sales since 2018 when it entered the market, reaching $1.78 billion by the end of 2019. Their new oral drug, Rybelsus, has brought $64.5 million in revenue sin approved by FDA at the end of 2019. Also approved by the Japanese Ministry of Health, Labor and Welfare less than a month ago, Rybelsus is the first not injected GLP-1 receptor treatment approved in the US. NVO also holds leading positions in the Obesity and Haemophilia drug markets.
Together with their solid earnings report for Q2 2020, in which NVO announced a semi-annual dividend of $0.78, the company was able to restart their Phase III trials for a Haemophilia treatment. Based on their continued success in the pharmaceutical pipeline, their consistent sales growth, and the robust lineup of current and in-development products, NVO offers an exciting growth opportunity in the expanding market of diabetes care.
Conclusions
Diabetes care market will continue to grow based on the rising prevalence of diabetes and the increasing number of programs in diabetes awareness. NVO hold the leading position in diabetes drug care - 47% of the global insulin market. Non-insulin drugs are driving sales up, novel treatment approved by FDA. NVO has a good growth potential and represents a good risk/reward opportunity.