Nvidia's New Self-Driving Platform; I think this Company is Eyeing the AV space already
At GTC 2022, NVIDIA revealed it had started producing a new AI technology for autonomous vehicles called NVIDIA DRIVE Orin. BYD and Lucid Group are already using the system for their AV vehicles. NVIDIA DRIVE Orin will increase NVIDIA's competitive advantage over its rivals. 
---
Artificial intelligence, which is the ability of machines to have human characteristics such as reason, plan, create, and learn, has been incorporated into several platforms and sectors. However, Nvidia (NASDAQ: NVDA) is not left out in a rush to use this technology to further the advancement of technology.
At the ongoing GPU Technology Conference (GTC) 2022, which is being held virtually, the company revealed that it has started producing its AI-powered advanced software-defined platform NVIDIA DRIVE Orin for autonomous vehicles.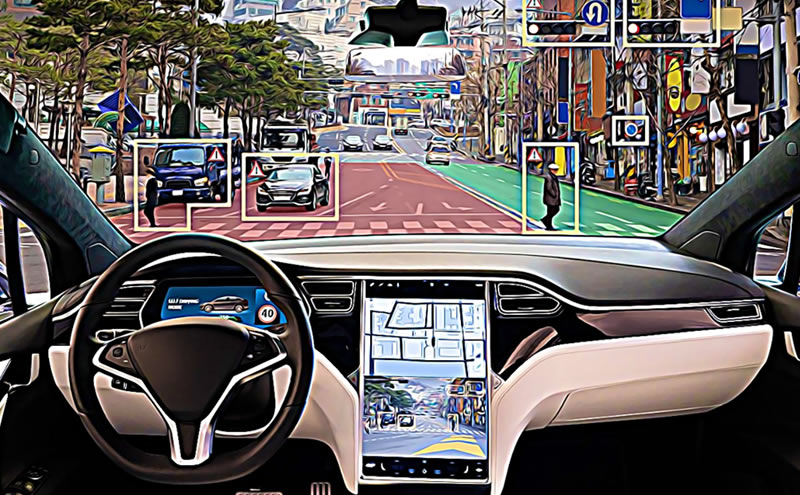 I seek to explain what this piece of AI means and how it serves to boost Nvidia's presence in the tech sector as a whole.
NVIDIA DRIVEOrin is a System-On-A-Chip (SoC) capable of powering vehicles for autonomous driving, enabling confidence views, digital clusters, and AI cockpits. In addition, it enhances the safety standards of autonomous vehicles (AVs) since it is designed to handle several applications and deep neural networks which run simultaneously on AVs and robots.
At inception, NVIDIA DRIVE Orin was made of 17 billion transistors, and it can deliver 254 trillion operations per second. With this system, developers can build, scale, and leverage across the entire fleet from just one development investment, including entirely driverless vehicles.
The system will power new energy vehicles as their central nervous systems and AI brains to deliver constantly evolving and improving cutting-edge AI features and ensure safe and secure driving capabilities.
While unveiling the new system, Jensen Huang, founder and CEO of NVidia said future cars will be entirely programmable. They will have AI and AV functionalities delivered through continuous software updates with enhancements over the car's lifetime. NVIDIA has shown it can help companies build futuristic vehicles.
NVIDIA Is Eyeing The Huge AV Space Opportunity
So far, it has been good news for NVIDIA (NASDAQ: NVDA) since its foray into the autonomous vehicles and other automotive electronics space. Presently, the company says it has working agreements with 320 automakers, tier-one suppliers, start-ups in the automotive space, high-definition mapping companies, automotive research institutions, and other stakeholders to develop and deploy AI systems specialized for self-driving cars successfully.
NVIDIA also revealed at the GTC that many companies are adopting its AI tech for their fleets. Some include BYD and Lucid Group (NASDAQ: LCID).
BYD revealed at the GTC that they will adopt the system starting in 2023. NVIDIA Drive Orin will help their next-generation fleets with intelligent driving, smart parking capabilities, and other necessary functions.
As for Lucid, NVIDIA DRIVE Orin powers its DreamDrive Pro advanced driver assistance system. The ADAS hardware of every Lucid Air Sedan delivered today is seamlessly integrated with the NVIDIA centralized computer architecture. In addition, this system is expected to grow with over-the-air software updates over the next few years. This will enhance the driving experience for customers with new features and advanced functions.
A New Competitive Advantage for NVIDIA Going Forward
With the new NVIDIA DRIVE Orin, NVIDIA (NASDAQ: NVDA) is rapidly expanding its autonomous driving revenues, especially now that it is incorporated with infotainment systems. By 2025, the company says its total automotive addressable market will be worth $30 billion.
To attest to the success of the system, 20 out of 30 passenger electric vehicle manufacturers have incorporated the system into their process. As a result, the total automotive design win has also increased from $8 billion at the beginning of 2021 to $11 billion.
NVIDIA is a market leader in delivering technology for self-driving cars. It will surpass this if it continues to break new grounds in developing new and advanced AI technology. Considering its growth rate, the company already has a leadership role in the AV space and has outpaced competitors such as Intel (NASDAQ: INTC) and Advanced Micro Devices (NASDAQ: AMD).
I hope you do have NVIDIA in your growth portfolio already.