Best Metaverse Stock to buy in 2022
Nvidia is creating its metaverse platform known as Omniverse.
---
There are multiple meta-stocks out there emerging to capture maximum market share in the rising metaverse technology, but Nvidia is top of them all (NASDAQ: NVDA). The reason for it being so important in the infant metaverse technology is that Nvidia dominates 83% of the global graphics processing unit (GPU) market share. Nvidia chips would provide the required processing power to run applications in the metaverse, without it, it won't be possible to run those applications in the metaverse.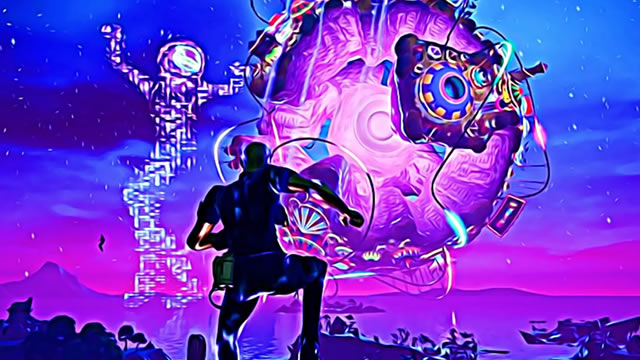 Nvidia is also creating its own metaverse platform known as Omniverse. It is designed for creators and programming engineers to collaborate in a virtual space so that they can create and connect different 3D worlds into an integrated virtual universe. Omniverse is expected to be used in several industries to create digital replicas of real-world facilities such as the automotive industry, warehouse optimization, or any other planning and development projects. It will connect professionals to work on different projects remotely. Nvidia says that their Omniverse platform will not only be used in different applications and its development but that it also will be an essential tool in the training process of robots.
As of now, the stock trades at $294.11 with a market cap of $735.28 billion. The 3rd quarter of 2021 saw a massive increase in revenue. They reported $7.10 billion, which is a 50% year-over-year increase. Net income grew to $2.46 billion (84% increase year-over-year) with a healthy profit margin of 34%. Looking at trailing twelve-month (TTM) revenue, it increased by 64% to approximately $24 billion. The TTM net income has had an incredible surge to 114%. Overall, the company reported a strong balance sheet, having $19.3 billion in cash and a debt of $11.8 billion.
In addition to cryptocurrency mining and video gaming, the metaverse will give an extra boost to Nvidia chips. The company is confident to develop parallel processing power, which will play a vital role in running an Artificial Intelligence-based workload. They are also in search of making their way into different centralized computers and servers that are required to do complex calculations. With their cutting-edge technology, Nvidia will play a key role in providing all the necessary amount of processing power required by metaverse.
Nvidia's GPUs are in the demand right now and this demand will increase in the future. They already dominate 83% of the global GPU market and enjoy a kind of monopoly. The demand for GPUs is increasing in different growing markets such as pc gaming, cloud computing, and self-driving vehicles, among others. For investors who are looking for tech exposure as well as a metaverse stock that has an immense potential to grow at a fast pace in the future, Nvidia should be their perfect choice to invest in.