As an ESG Investor, Put These Three Stocks in Your Portfolio Now
Here are the three stocks with good ESG ratings, incentives, and stock market review.
---
Companies with high ESG ratings are known to be financially strong, investable, and committed to making the world better while yielding great returns for shareholders and investors. Corporations play a massive role in assisting governments in addressing global issues threatening the quality of life with their resources, assets, and expertise.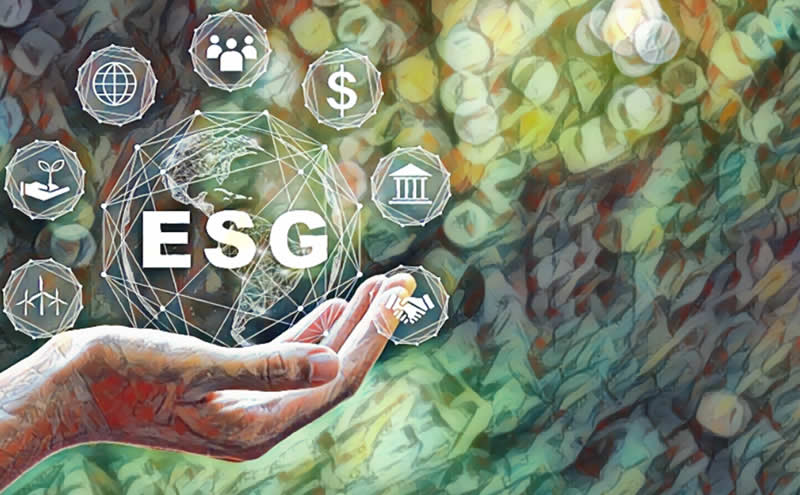 Companies' operations must benefit individuals, employees, the environment, shareholders, and local communities. Agencies such as MSCI and Sustainalytics rate companies based on the abovementioned qualities. As an ESG investor, you support companies following best practices while obtaining solid returns on their shares.
Though the following three stocks have plummeted in value due to the current situation of things in the market, there are expectations for them to pick up in the long term based on past performances and business models.
Here are the three stocks with good ESG ratings, incentives, and stock market review
1. NVIDIA (NASDAQ: NVDA)
Nvidia is a company that belongs to the semiconductor industry with an MSCI ESG rating of AAA and a market cap of $377.76 billion in value. They make GPUs (Graphic Processing Units) used in electronics, computers, and supercomputers. It is the major supplier of GPUs in the gaming industry and an upcoming contender against other chips producing companies in the field of artificial intelligence.
The annual return to shareholders in 10 years is more than 50%. The GAAP earnings per share grew by 123% to $3.85 in 2022. Also, for the same fiscal year, revenue grew 61% to $26.91 billion.
The ESG benefits/initiatives of Nvidia include fair treatment, diversity, and inclusion of employees, workers, and staff. There is a consensus 'buy' rating among analysts with a lower price target of $135.00, the highest price target at $410.00, and a consensus price target of $221.22.
2. Microsoft (NASDAQ: MSFT)
Microsoft is one of the largest in the software industry, and they are one of the top leading cloud platform providers (ranked number 2). Microsoft generates revenue from the subscription of its software and cloud (Azure) platforms.
The company's market capitalization value is $1.910 Trillion, and the MSCI ESG rating is AAA. Total annualized returns of 25% have been awarded to shareholders over the past 15 years. They increased revenue by 18% to $168 billion and diluted EPS by 40 % to $8.05 by the end of the fiscal year on June 30, 2021.
ESG benefits include Energy conservation as Microsoft owns a reputation of being a leading company in that area. Also, Microsoft is currently in partnership with solar company Volt Energy to achieve 100% renewable energy by 2025.
The consensus among analysts is to 'buy' MSFT stock. This rating has held since the early days of this month. Twelve-month price forecasts by analysts have fixed a medium target price of $325.00 with a high of $400.00 and a low of $240.78.
3. Salesforce (NYSE: CRM)
Salesforce provides software applications that help businesses achieve more sales of products and services through marketing and automation, customer care services, sales, and business analytics. The company's headquarters is based in San Francisco, California. Its revenue went up to $26.49 billion in 2022. Subsidiaries include Quip, Heroku, MuleSoft, Tableau Software, and Slack technologies. The MSCI ESG rating is AA, and the market cap is $14.097 billion.
The ESG incentives include $16 million released for the equal pay initiative, establishing a task force to promote justice and racial equality, 100% renewable energy, and achieving zero carbon emissions across its value chain.
Salesforce received a strong 'buy' recommendation from 29 analysts and 'hold' from 4 analysts leading to a strong 'buy' rating consensus at a price target of $225.19 implying 46.5% up in the next 12 months.
These are my top picks for ESG investing. Do you have any in mind? Please let us know in the comment section below.