EV Stocks are Plunging Except For Nikola
Most EV stocks have been falling year to date. This week, the plunge was more evident. 
---
Summary:
Most EV stocks have been falling year to date. This week, the plunge was more evident.

Nikola, an EV startup that manufactures cars and trucks, was the bright spot for this week. Its earnings call was received enthusiastically by investors.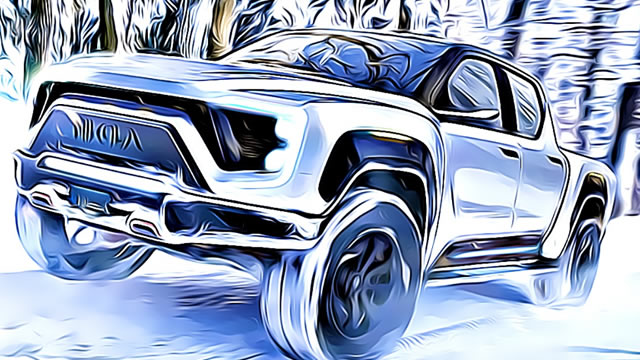 This week, most EV stocks took the plunge in the market. They face a wave of selling pressures as investors are shy of interacting with EV stocks. The macro backdrop does not look enticing either.
First, on the concerns that China-based companies will face delisting from U.S stock exchanges due to requirements for financial audits, Chinese EV makers all plunged. NIO (NYSE: NIO) fell 9.8% on a single day, XPENG (NYSE: XPEV) fell 8.1%, Kandi Technologies (NASDAQ: KNDI) 3%, and Li Auto 6.1%. The dominant EV firm, Tesla (NASDAQ: TSLA), also fell 2.55% when the news came out that Elon Musk would become the CEO of Twitter in the near term. The relationship of Twitter (NYSE: TWTR) with the Chinese authorities will be an overhang over the fate of Twitter in Asia.
These are not the only EV companies whose stocks went south. Rivian Automotive (NASDAQ: RIVN) fell 8.7%, TuSimple (NASDAQ: TSP) 7.1%, Sono Group (NASDAQ: SEV) toed the line with a 4.5% fall, and Embark Technology (NASDAQ: EMBK) followed suit with a 6.6% plunge.
We can say that this year has been challenging for growth stocks and EV stocks are no exception. The NASDAQ has even entered correction territory. The selloff affects several stocks because investors have shifted focus from growth stocks to cheaper value stocks. This makes many analysts wonder if the epic run of EV stocks is over. Last year, we wrote a series of articles on how EV stocks took the spotlight in 2021.
One outlier in the series of selloffs in EV is Nikola Corporation (NASDAQ: NKLA). This week Nikola tracked higher after it posted an earnings report that beat estimates and dropped the gloomy mood of the market for EV stocks.

Why Nikola Stock Jumped This Week
Investors were excited when Nikola Corporation, a maker of EV vehicles and trucks, during this week's earnings call, reported that it had shipped the first semi-trucks to customers in April. The company also said it received over 500 letters of intent for its battery-electric Tre trucks.
Another range of hydrogen fuel cell-powered trucks is also due next year, and the company is working with Anheuser-Busch Inbev to get it delivered when production completes.
Nikola did not report any earnings for truck deliveries in the first quarter because only a tiny amount of trucks, 11, were delivered. But it collected service-related revenue for the trucks that were more than $1.9 million. This revenue beats Wall Street's estimates for Q1 2022, which was $100,000. No one expected Nikola to be this successful as an early startup.
Although the company had some losses per share, the adjusted loss per share was much lower than Wall Street's estimates. In contrast, the adjusted loss per share was 21 cents, and the Wall Street forecast was 27 cents.
Nikola issued guidance in February that it will deliver between 300 to 600 battery-electric Tre trucks this year. The CEO said the company would meet that guidance during the earnings call and might even surpass it. These trucks are optimal for local use as short-range trucks. In addition, Nikola said that it had an agreement with the state of California for a buyer incentive program. That program resulted in 134 purchase orders for its trucks.
The cash flow position for the company is also favorable. At the end of the first quarter, Nikola had about $385 million in free cash flow. It also had some $409 million on its existing equity line with Tumim Stone Capital. Another $200 million was raised through a private sale of convertible notes. As a result, the company expects that cash in hand will be about $200 million by June. This is enough to fund its operations for another year.
As one of the first EV startups to have an IPO, the results from Nikola are very commendable, and investors bought into it enthusiastically. After the earnings call, its shares soared by 9% hours following the call. Its report represents a bright spot in the recent EV broad market selloffs.