3 Stocks With Bullish Moves To Watch Out For This Week
We've identified three stocks that will remain bullish now and in the future.
---
Summary
* Very few stocks are bullish in these uncertain times of war and inflation.
* Nio, Meta, and Amazon are three stocks that we are bullish on and should be in your portfolio.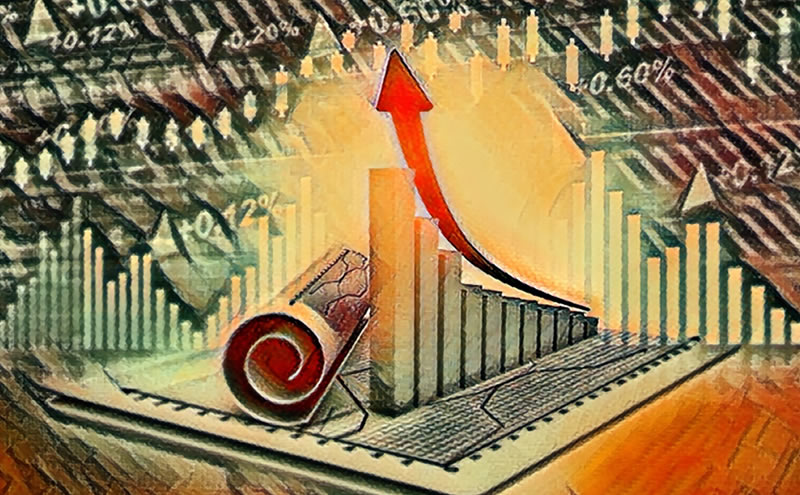 Wartime makes investors pessimistic. Most stocks last week closed on a downbeat. People have a lot on their minds. Inflation worries, the war in Ukraine that started in February, and surging gas prices are no comfort. But during uncertain times like this, some stocks are bullish no matter the market sentiment. Right now, our objective is to focus on the short term and possibly long term to identify these stocks.
We've identified three stocks that will remain bullish now and in the future.
1 - Nio Inc (NYSE: NIO)
Nio Inc. may not have been part of our favorite stocks for the early part of this year. The reasons are not far-fetched. It has been affected by supply-side constraints and geopolitical activities that have brought down most tech stocks since this year. It also has to battle with the growing investor aversion towards stocks coming from China due to the regulatory crackdown on tech companies.
Since this year, the EV maker has seen its share price lose 30%. However, things are beginning to shape up a bit for NIO (NYSE: NIO). For one, the company has excellent fundamentals and the outlook, both in the short and long term, is great.
Why is NIO part of the bullish stock for this week? Recall that NIO recently started delivering its first set of electric Sedan cars. This is a piece of great bullish news. In fact, Cathie Woods had to take a huge stake in NIO after the event. In addition, Nio has been investing in R&D, expanding plants in China, and opening outlets in European markets. This has placed it in a premium position of being one of the leading EV manufacturers in the world. Moreover, we don't think Nio will relinquish that position soon. So we're bullish on Nio, and you should too.
2 - Meta Platforms Inc. (NASDAQ: FB)
You remember that we reported on the recent crash in Meta Platform's stock as it lost $200 billion in value in February due to a less than impressive earnings report. Over the past six months, the stock has seen about a 51% decline. However, Meta (NASDAQ: FB)made this list of bullish stocks for two reasons: the fundamentals are sound because its growth horizon is promising, thus making the stock very cheap at the moment; and its decades-long track record of success is in its favor.
The Buy rating for FB, according to Tigress Financial analysts is still at $466. Thus, there's still room for FB to climb and grow. The company is also goal-oriented. Its ambition on metaverse is growing stronger. It's only a matter of time before FB achieves higher highs.
In 2021, its revenue was $117.9 billion, representing a 2,220% growth over its revenue of $5 billion when it was listed on NASDAQ. Meta's profitability is a rarity in the tech industry. Nevertheless, its earnings per share have been consistent in beating consensus estimates and will continue to do so. And that consistency is in its favour even though the share price took a plunge recently. The company's revenue will be $132 billion this year.
Meta's history makes us bullish on the stock, and you should too. This is a stock to buy now that it is cheap.

3 - Amazon.com Inc (NASDAQ: AMZN)
Amazon.com is unarguably one of the largest retailers and companies in the world. The company has enormous growth prospects, and right now, it is very cheap.
Why is Amazon bullish this week?
First, the company has a wide range of "under-appreciated assets," including ever-increasing consumer interest in fast shipping, an insulated advertising business, over discounted valuation, and high grocery potential. In simple terms, Amazon has been recording higher sales in its cloud computing business which has beaten Wall Street estimates. Also, more revenue is coming from Amazon Prime subscriptions since Amazon raised its subscription price.
Also, Amazon (NASDAQ: AMZN)recently expanded its warehouse capacity to 350 million square feet in 2021. This makes Amazon closer to the consumer than ever before. In addition, super-same day shipping capacities have been improved over the last six months as there is a growing interest in five-hour shipping rates. Lastly, news about its Stock Spilt is another catalyst why Amazon is Bullish for this week. Overall, Amazon is an attractive investment, and we are bullish on it for the short and long-term.