Worst Performing S&P 500 Stocks You Should Dump Immediately
If you are still in profit, dump Moderna stock now and wait for re-entry at a much lower zone.
---
The stock market has been underperforming since the tail of last year. S&P 500 and NASDAQ stocks have been hit badly, and high growth stocks like tech stocks have surprisingly tumbled. The Dow Jones Industrial Average has also been down since the beginning of this year. Late Monday, the DJIA was down 820 points or 2.9%, while the Nasdaq composite index went south by about 3.1%. In the S&P 500, 91% of stocks were down, and more are still expected to follow the trend. Therefore, many investors are afraid the stock market is about to crash.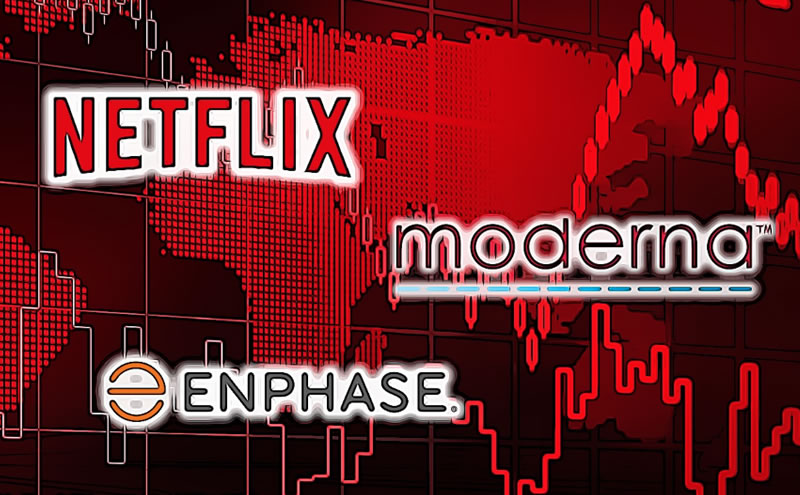 According to analysts, this is not a market crash but a pullback due to the expected increase in interest rates as the Federal Reserve makes an about-turn on policy in a bid to stem inflation. Analysts at the renowned Jefferies say they foresee the U.S stock market nearing a bottom soon, although they also said it might be too early to make that conclusion.
So, let me highlight three stocks that have seen the worst drops in recent days and why this is so.
First, the stock with the highest drop of 71% from the beginning of this year is Moderna (NASDAQ: MRNA). Moderna stocks have been at an eight-month low since last year, and the shares keep falling. So one could say the company has been on a losing streak since the beginning of this year. But analysts say this is the time for people to stop selling the stock and expect a rebound. For example, Geoff Meacham, a BofA analyst who has been calling the bears on the stock for a long time, said to clients that this is the time they should stop selling. Now that the pandemic is moving towards an endemic status, he sees this as an opportunity to "hold" Moderna stock, though he fell short of asking for a buy from his clients. "We think the risk/reward on Moderna is more favorable right now, considering its leadership in mRNA technology," he said in the note to clients. Moderna stock is now at $157.30.
If you are still in profit, dump Moderna stock now and wait for re-entry at a much lower zone.
The second stock in the S&P 500 with a strong double-digit fall is Netflix (NASDAQ: NFLX). Netflix has fallen 48% since the beginning of this year. Investors are disappointed with the stagnated growth in Netflix and that it has raised prices in the U.S and Canada. Many analysts say Netflix is suffering from a glut in the streaming market, and they expect further drops in the company stock. But the executives at Netflix are in disagreement. They say that hardships from the COVID pandemic impact new subscriber growth and that the fundamentals are strong. They expect a rebound in late 2022 when upcoming series and movies are released.
Personally, I don't see Netflix stock making any come back to its former Highs. This stock would linger on the lower territory for a while. As people resume more day-to-day activities, expect subscription rate to be on the decline.
The third stock that has seen a substantial fall in value since the beginning of this year is Enphase Energy Inc (NASDAQ: ENPH). It has seen a 58% change in price to the downside. Analysts recently upgraded the shares of Enphase Energy Inc, an energy technology company, and they say the price drops are typical of the market. Most tech companies have seen sharp declines. The company recently showed increases in installers for the Enphase Energy system in Colorado and point to that as a starting point for a rebound.
Many stocks are falling in double-digits right now. Investors are pessimistic about the prospect of interest rate hikes and surging inflation. So, this is not the time to sell but just hold your portfolio. However, these three stocks aforementioned are set for further tanking. The charts and fundamentals are not in their favor going forward. If you are in profit, I'll recommend you take profit immediately before your gains get wiped out.