Why Netflix Stock Fell Following Q1 Earnings Report
What has gone wrong with Netflix? Can other companies which had bull runs during the pandemic learn from it?
---
Netflix (NASDAQ: NFLX) was a darling of investors during the pandemic of 2020. Subscribers created sixteen million new accounts for the first quarter of that year. By the year's end, the share price of the home entertainment company had climbed by 60%, with astonishing revenue growth. That was when people were at home during the lockdowns of the pandemic, and they could do nothing but watch movies on Netflix.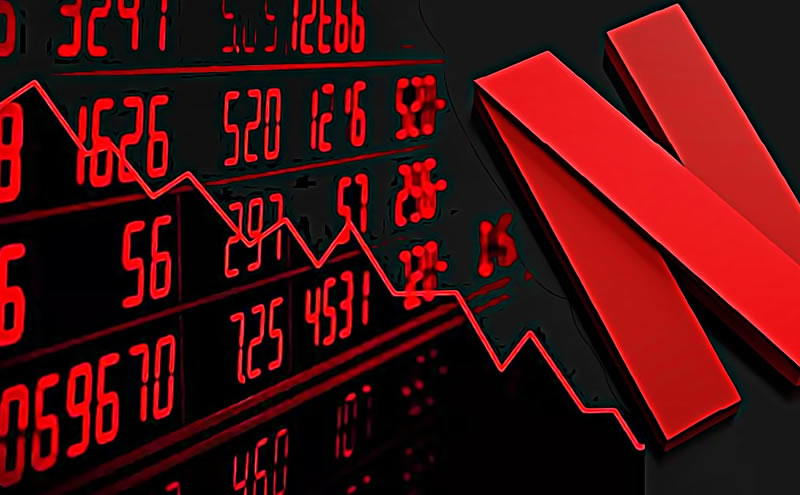 Move forward to 2022, and the story has changed. Since the beginning of this year, investors have been selling shares of Netflix (NASDAQ: NFLX), and they are still doing so.
After the Q1 2022 earnings report was released recently, Netflix shares fell by 28% in five days, and since the beginning of the year, it has gone south by 50% from the record high of November of 2021, which was $700 per share. As of today, Netflix is trading at $226.19 These astonishing and gloomy results occurred despite the company's having 221.8 million paid subscribers and $29.7 billion in revenue with a net income of $5.1 billion.
This article will explain why Netflix is experiencing a disastrous market outcome.
1- Low Subscriber Growth Target
In the fourth quarter of 2021, Netflix recorded 8.3 million new additions. But from the Q1 2022 report, the management of Netflix said they had a target of 2.5 million new subscribers. This was too low for investors to stomach. Investors have been enjoying good returns from Netflix stock since 2020 when they recorded 15.76 million new subscribers in Q1 2020. With this redacted forecast, investors are visualizing lost revenue from Netflix.
Also, Netflix is losing $2 million monthly from subscribers when it missed its target of 222 million at the beginning of this year. Missing the new subscribers' target was part of why investors started dumping Netflix stock. The competition is catching up with the most prominent home entertainment company globally.
2- Increased Competition From Streaming Rivals
In its latest earnings report, Netflix management admitted that increased competition from rivals like Disney (NYSE: DIS) and Apple (NASDAQ: AAPL) are eating into its streaming movies profits. There is now a boom in streaming, and many companies want to be part of the action. This is affecting Netflix's marginal growth. Rivals such as Apple TV Plus, Disney Plus, Warner Media's HBO Max, and other streaming companies are copying the entertainment giant's offerings and giving consumers value for their money.
Consumers have a lot of choices in the market, and they are exercising them. Also, Netflix hiked prices in the North American subregion last year while competitors did not. So, gradually, they are stealing into the company's traditional base, which is the U.S.A and Canada, and this inroad is affecting Netflix's marginal growth and forecasted revenue.
3- Operating Profits are Very Low
A company's operating profits say a lot about the health of a company and give investors an idea about the risk level. Unfortunately, Netflix's operating profit took a big hit this quarter. Operating profits fell 83% to $392 million, a big blow to Netflix.
With such a drastically reduced operating profit, investors believe that Netflix is not making enough money from each subscriber. Netflix's management blamed this on "password hacking". Many subscribers watch streaming movies from hacked Netflix channels, which eats into the company's profits.
4- A Significant Financing Loss
Netflix suffered a $1 billion financial loss during the quarter. This comes from the $500 million it paid in debts, $600 million spent on repurchasing shares, and tax payments to secure equity awards worth $224 million.
Such a heavy financial loss was something investors were not happy about. For one, it shows Netflix (NASDAQ: NFLX) is gradually losing its competitive advantage in the market.
Apart from Netflix, which was a pandemic favorite, I'm also concerned about the health of other companies who benefitted from the 2019-2021 era. One stock that I will like to discuss in our subsequent articles is Zoom Video Communications Inc (NASDAQ: ZM). This company has a lot to learn from Netflix's recent woes. If you invested in Zoom, then you must be interested in its fundamental analysis. But first, they have to develop a post-pandemic strategy to continue thriving.