3 Solar Stocks I'm Buying Now As Energy Crisis Persist
While solar stocks can be a volatile investment, they still offer great returns.
---
Recently, Russia said it will shut down its Nord Stream pipeline till Western sanctions are lifted. This resulted in a surge in gas prices by 30%. With the look of things, it is obvious that we're in an energy crisis that is hitting harder across Europe. The energy crisis is so great that in Britain, 14% of families are struggling to meet up their utility bills.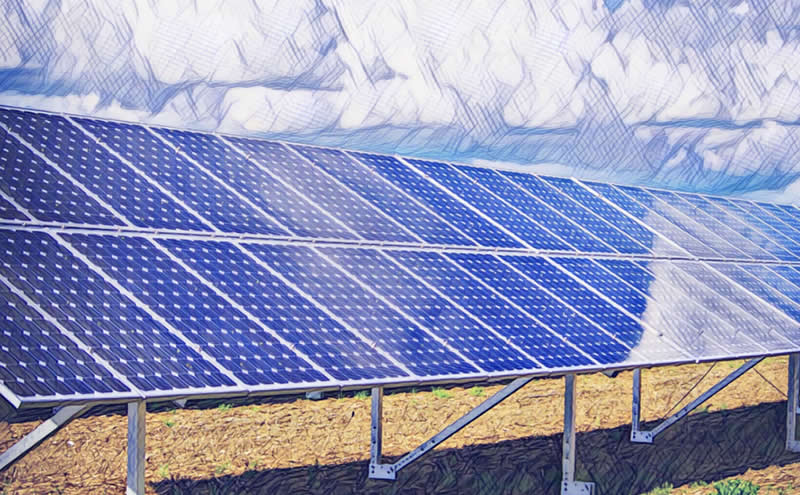 The impact of Ukraine's invasion on the global energy system is significant, affecting supply and demand. Energy prices have soared affecting consumers, businesses, households, industries, and the entire world's economy, especially in developing countries. With this development, decision-makers around the world – especially governments need to make a well-informed decision on energy investments that will provide affordable and secure energy while achieving the aim of reducing carbon footprint and reducing emissions.
Countries need to start looking into better sources of energy as investments in clean energy are below the required levels to overcome the global warming challenge. The solar energy sector comes to mind and there are prominent companies among them. Solar stocks have been performing well in the broad market this year. While solar stocks can be a volatile investment, they still offer great returns. Here are 3 solar energy stocks worth investing in right now.
1- Enphase Energy (NASDAQ: ENPH)
Enphase Energy (NASDAQ: ENPH) is an energy company that delivers a platform with the combined abilities of solar generation, storage, and management. Shares of ENPH stock are up to 57% year-to-date while trading at $289.88 per share on Friday afternoon. It currently sits at $305.
Enphase makes our "Top Solar" stock pick because it has great market dominance in the US and internationally, operating in more than 140 countries. Enphase is also spending money on research and innovation which is positive spending. As of August this year, Enphase's budget on innovation and development was a little over $75 million, which is a 65% increase YoY.
Earnings per share were $1.07 with a revenue of $530.2 million which surpassed analyst expectation of $0.82 per share with a revenue estimate of $504.0 million. Enphase also announced its revenue for Q3 2022 to be within the range of $590.0 million and $630 million.
This company is fundamentally sound and it is worth buying as they exhibit a strong potential for generating revenue.
2- NextEra Energy (NYSE:NEE)
This is the next one to look at. NextEra (NYSE:NEE) is the largest provider of renewable energy as of 2022 in the US. They provide clean energy and electric utility service in North America. They are primarily focused on three business segments which are: NextEra Energy Resources, NextEra Energy Services, and NextEra Transmission.
However, the only problem I have with this company is its PE ratio. Its PE sits at 64.04. This is on the high side considering the fact the industry average is around 8.9. So, it's really not cheap for investing.
Apart from that, the fundamentals are quite okay. At the end of July, NextEra Energy reported Q2 earnings puts $0.81 as its earnings per share with a revenue of $5.2 billion recorded for the quarter. They smashed the analyst consensus of $0.75 per share, and revenue estimates of $5.0 billion. The company also reported an increase of 32% in revenue in the same period, a year ago.
Over the next decade, this company plans to build more capacity for energy storage in times of need like this period. With Babcock solar storage facility in the US. Their target over the next 10 years is to install more solar panels, about 30 million units to boost more than 10,000 MW of clean energy supply.
The stock has rebounded by over 13% in the last 6 months so far. This is a good stock to consider.
3- Brookfield Renewable Partners (NYSE: BEP)
Brookfield Renewable Partners (NYSE: BEP) provide a wide range of products and services and they are one of the world's largest publicly traded renewable power platforms. Their renewable energy services include wind, solar and storage facilities spanning North America, South America, Europe, and Asia.
Their current annual dividend yield is 3.29%. For me, this is a selling point. With the potential for growth now, you can still benefit from its dividend payout. Shares of BEP stock are up about 4% since this year began, with $37.59 per share after trading on a Friday afternoon.
However, last quarter's earnings weren't convincing enough. There was a report of $0.03 per share and revenue sat at $1.3 billion despite the analyst consensus of $0.09 per share on revenue of $1.2billion. Above all, they were still able to record a 25% increase in revenue year-over-year within that period.
So with this, BEP stock is the third one I'm seriously considering right now. In conclusion, solar-related stocks would continue to make higher high this period as people are looking for alternatives to help reduce the impact of the looming energy crisis. It's time you benefitted from such a trend by positioning yourself for areas of profit in the market.

Are you looking at any clean energy stock at the moment? Let us know in the comment section below.