Where did most of Microsoft's revenue come from? A quick review into Microsoft earnings.
Revenues of $51.7 billion were posted by the Seattle-based software behemoth, up 20% from the same quarter last year and well ahead of projections.
---
For the last quarter of the calendar year in 2021, Microsoft (NASDAQ: MSFT) delivered higher earnings and revenue than predicted. After the organization issued a sales projection that likewise exceeded expectations, the shares first fell in extended trade then turned positive. After another bumpy day on Wall Street, Microsoft (NASDAQ: MSFT) posted a revenue of $18.8 billion for the third quarter of 2021, beating experts' estimates, although its stock price initially fell almost 5%.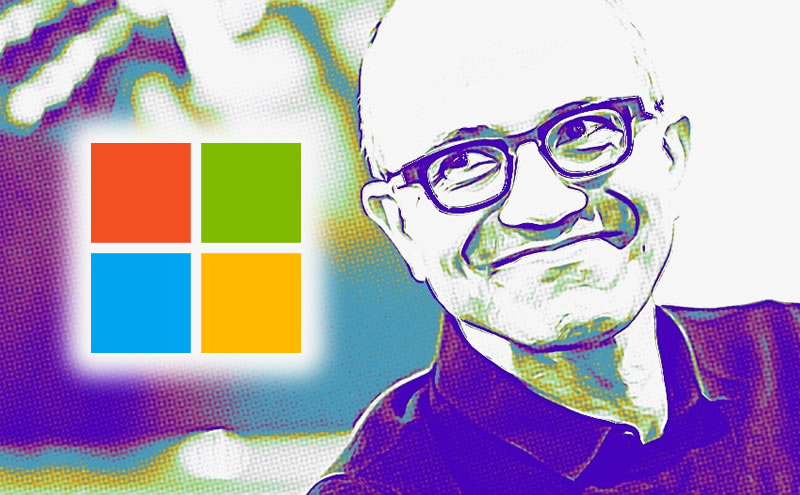 Revenues of $51.7 billion were posted by the Seattle-based software behemoth, up 20% from the same quarter last year and well ahead of projections. However, the announcement did not excite investors, who appeared to have lost faith in the tech industry following the pandemic's spectacular share price rise.
Microsoft ( NASDAQ: MSFT) is the earliest of the major US tech giants to release quarterly earnings, followed by Apple (NASDAQ: AAPL), Amazon (NASDAQ: AMZN), Meta (NASDAQ: FB), and Alphabet (NASDAQ: GOOGL).
As Covid-19 closed offices around the world, Microsoft's cloud computing business benefited from the transition online during the pandemic. Microsoft's chairman and senior executive officer, Satya Nadella, predicted that the trend will continue.
"Digital technology is the world's most adaptable resource for overcoming limits and reimagining everyday work and living, as the proportion of global GDP devoted to technology continues to rise, we're developing and investing across a wide range of markets, using a similar core technology stack and operational model that promotes a shared strategy, culture, and frame of purpose." " Nadella remarked."
So where did most of Microsoft's income come from this quarter?
Microsoft (NASDAQ: MSFT) made $18.33 billion in turnover from its Intelligent Cloud sector, which includes the Azure cloud service, GitHub, and server solutions like Windows Server. This represents a 25.5 per cent increase over the previous year's $18.3 billion, according to Street Account's survey of analysts.
Azure as well as other cloud operations revenue increased by 46%, ending a four-quarter string of revenue growth of 50% or more. Azure income is not disclosed in dollars by Microsoft. In constant currency, according to Hood, Azure will have a sequential growth increase this quarter. Windows, marketing, gadgets, and games accounted for $17.47 billion in turnover from the More Personalized Computing category. This is $15.56 billion more than the StreetAccount consensus.
In the final quarter of 2021, Microsoft stated that purchases of Windows licenses climbed by 25%. According to Gartner, a technology industry research group, PC shipments have dropped by 5%. Microsoft debuted Windows 11 to serve as a sequel to Windows 10 during the quarter, as well as the $249 Microsoft Laptop SE for classroom use, which runs a modified edition of Windows 11.
"Both Windows 11 and Windows 10 today have over 1.4 billion monthly operational devices," Nadella added. As of April 2021, there were more than 1.3 billion Windows 10 devices in use, which if you ask me, seems like a very bullish fundamental for Microsoft's stock price, for the time being.
With these great earnings, I would say that the fundamentals are good for Microsoft. However, with the continuous downslide of tech stocks, I would put a wait order for this stock. Until the tech sector starts to show signs of an upward trend, buying stocks with a High PE is a no for me.