Microsoft announces a 9.8% increase in quarterly dividend
Microsoft has a consensus 'buy' rating on its stock.
---
Microsoft Corporation ($246.36|-0.05%) revealed a 9.8% increase in its quarterly dividend last week to 56 cents a share. The company has a long history of raising its annual dividends for sixteen years in a row. Microsoft's annual dividend stood at 64 cents a share in 2011. Its annual dividend this year is now at $2.04 per share. As per the new rate, the U.S. tech giant now has $2.24 a share of forward dividend.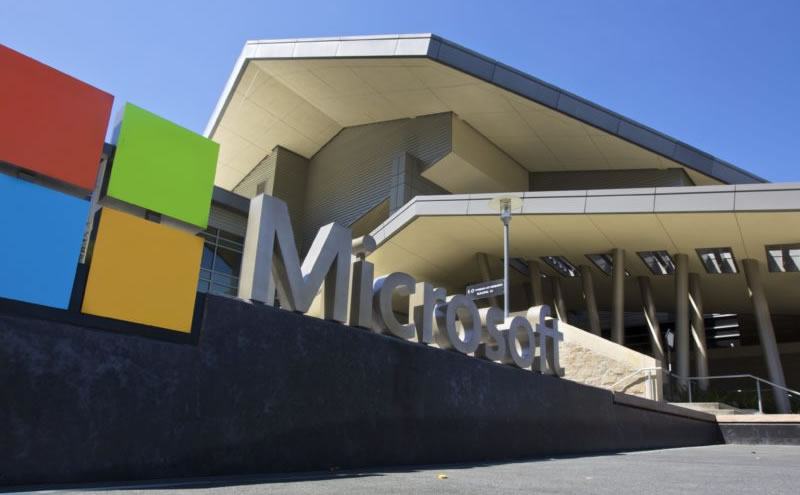 In terms of earnings per share, Microsoft has jumped from $2.69 recorded in 2011 to $5.67 per share in 2020. For the next two years (2021 and 2022), the company estimated $6.46 of earnings per share and $7.34 per share, respectively.
The number of shares outstanding in 2011 was 8.593 billion that Microsoft has reduced to 7.683 billion in 2020. On a percentage basis, the computer Windows maker has improved its dividend payout ratio to 35% from 23% in 2011.
Microsoft closed the regular session on Friday at $200 per share in the stock market. Out of 31 analysts in total, 26 currently have a 'Buy' rating on Microsoft. Two rate it as 'Overweight' and 3 have a 'Hold' rating on the technology giant's stock. None of the analysts currently have a sell or underweight rating on Microsoft.
The average price target stands at $233.68 per share with a high of $260 and a low of $208.
Microsoft says Azure will drive growth in future
Microsoft says growth in future will primarily be driven by Azure (cloud-based platform), as the Coronavirus pandemic changed the corporate sector worldwide for good and pushed companies and businesses into switching to the cloud.
In related news, Microsoft's Azure partnered with Universal Filmed Entertainment Group last month to speed up live-action and animation productions.
Other businesses that will boom in the upcoming years, the Redmond-based company added, include Xbox and LinkedIn. Windows, as per Microsoft, is an essential utility that will continue to expand the company's customer base.
ByteDance picked Oracle over Microsoft last week
Microsoft has remained in headlines in recent weeks. ByteDance announced to have picked Oracle over Microsoft for a partnership over the U.S. arm of TikTok last week. In the last week of August, the American multinational also warned that if Apple Inc. refuses to lift the ban from Epic Games, the repercussions could be damaging for the gaming industry at large.
Microsoft published its earnings report for the fiscal fourth quarter in July that highlighted a 13% annualised growth in its revenue. The company blew past Wall Street estimates reporting $38.03 billion of revenue and $1.46 per share of earnings in Q4.
Shares of the company are currently 25% up year to date in the stock market. In March, when the impact of COVID-19 was at its peak, the stock had plummeted to as low as $136 per share. At the time of writing, the American multinational technology company has a market cap of $1.52 trillion and a price to earnings ratio of 34.77.
---